Why is digital transformation essential for business?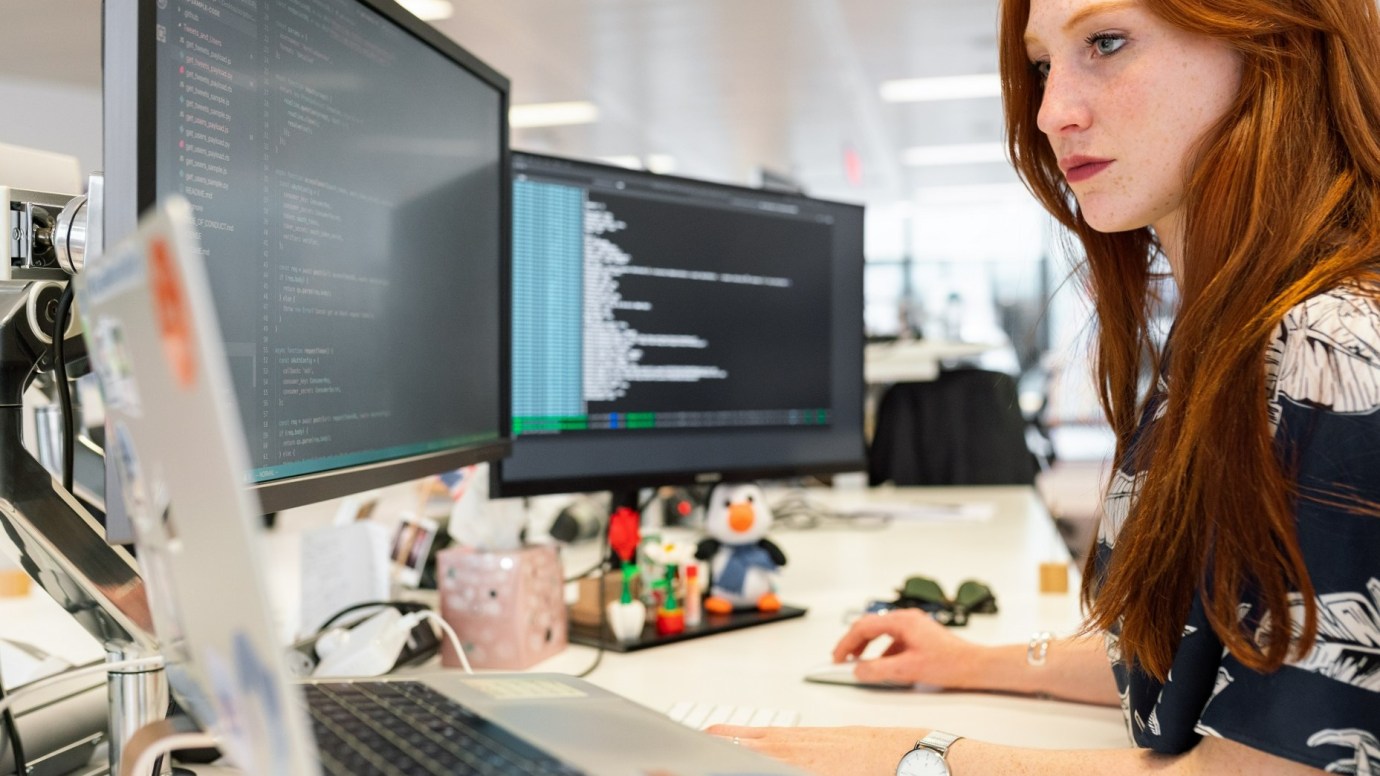 Digital transformation is an innovative tool that bridges the gap between simply functioning to becoming an industry pioneer. In an era where every business is looking for ways to improve and stand out against competitors, embracing digitalization becomes a necessity. 
Ford, for instance, made huge budget changes to introduce cutting-edge technologies like MyFord Touch and later Sync 3 for their customers. Similarly, Belgium based multinational drink and brewing company, AB InBev used data to unify all its breweries. Along with introducing a new app, they created a tech innovation lab, Beer Garage which focuses on improving customer and retailer experience. 
Digital transformation in business uses data to directly impact operational activities and enhance efficiency. It enables an organisation to thrive in a competitive market by accelerating workflow and increasing profitability. 
Defining digital transformation
From start-ups to Fortune 500 companies, everyone is embracing digital transformation. Integrating new technologies to improve performance is high on every company's agenda. To achieve this goal, they rely on several digital advances ranging from data analytics to social media. 
In a nutshell, digital transformation refers to the integration and adaption of new technologies as per current trends and market changes. The process itself can differ from company to company. Objectives of an organisation's digital transformation range from enhanced customer experience to an increase in productivity. 
Popular German brand Porsche used digitization for development projects to create a seamless experience for customers using a plethora of technologies such as big data, machine learning, block chain, and IoT. While the intent here was to improve customer experience, the main objective was to maintain the brand value and dominate the market. 
Making digital transformation a priority 
Digital transformation is no longer a choice for an organization, it's a matter of survival. The agility with which you adapt to this transformation depends upon strong leadership. As a business leader, you must have an in-depth understanding of digital technology and how to align it with the company's objective. 
The CIO of Johnson & Johnson, Jim Swanson rightly said: "Digital is a loaded word that means many things to many people." This broad term encompasses everything from data analytics, automation, A.I, social media and more but it all stands meaningless if you fail to align it with your organizational goals.  
LEGO unhesitatingly embraced new technologies early on, turning the tables from bankruptcy to global success. Niels B. Christiansen, the CEO of LEGOs attributes this success to the brand's continuous investment in e-commerce, product innovation and building a robust global supply chain network.  
Why digital transformation is necessary
Ditching old business models and outdated processes is pivotal if you want to stay afloat in a complex and increasingly competitive market. Enabling new changes and getting everyone on board with the advanced work culture is crucial for the following reasons: 
As data grows exponentially and becomes more complex, its objectives and audiences will change as well. Brands like Google, Apple and Amazon thrive on a strong algorithm that focuses on personalising user experience yet keeping consumer data confidential. To be able to provide an excellent consumer experience, you have to work on creating an improved data model. 
For example, Zero-party data is being adopted by businesses where customers freely share information that helps in gaining personal insight. This creates a sense of trust as the control is in the hand of the customer and gives accurate data to the business, leaving no room for breaches.  
Enhancing consumer experience
Today's customers are aware of the changes brought by digital technology and expect the best experience from a business. If you can't provide the same levels of service as other companies, your customers are likely to turn to your competitors. 
A personalised experience, which was once an innovative technology, is considered the bare minimum at present. A.I. and automation are now necessary to improve customer interaction on a variety of platforms, from customer service and support (CSS) channels, social media accounts and more. Providing a positive consumer experience will strengthen your brand's market value and, in turn, attract new customers. 
We all witnessed unprecedented changes brought about by the pandemic, where an urgent upgrade in technology was necessary. Only those businesses that took a giant technological leap managed to not just survive but thrive during this time.  
Everything from remote work setup to better collaboration tools and an emphasis on work-life balance is imperative to help employees work efficiently. Business operations conducted as per modern workplace trends improves efficiency and effectively tackles any hurdles you may face along the way.  
Amidst the current digital revolution, a career in this field is highly advantageous. It will put you at the forefront of organizational operations where you can bring innovative solutions and simultaneously grow professionally. 
BSc (Hons) Digital Marketing and Social Media and MSc Digital Marketing programme offered by Berlin School of Business and Innovation (BSBI) can help you gain essential knowledge of this field. 
Taught by industry experts, the bachelor programme will build a strong foundation in digital marketing while the master programme will delve deeper into the subject covering everything from strategic marketing management to data analytics.  
Offered in partnership with the esteemed University for the Creative Arts (UCA), both of the programmes provide you with the practical skills and training needed to be a successful business professional. Click here to know more!
FAQs
Why is digital business important nowadays?
Digital business is imperative in the modern landscape as it is the best way to meet organisational goals based on current market insights, new trends and advanced technological tools. The benefits that come with embracing digital tools are endless, ranging from rapid business development to improved customer engagement. Furthermore, it also empowers the workforce, improves work productivity and aligns operations to company objectives. In short, being digitally updated allows you to expand your brand, reach new customers and improve the existing customer experience. 
Is there a good career scope with studying digital marketing? 
The growing importance of digital analytics has had a direct impact on the job market. There has been a surge in job roles in this field as every business is in need of skilled professionals. From SEO specialists to digital strategists, numerous profiles are in high demand at the moment and will continue to be essential in the coming years.
BSc (Hons) Digital Marketing and Social Media
If you enjoyed this blog, explore more of them below: