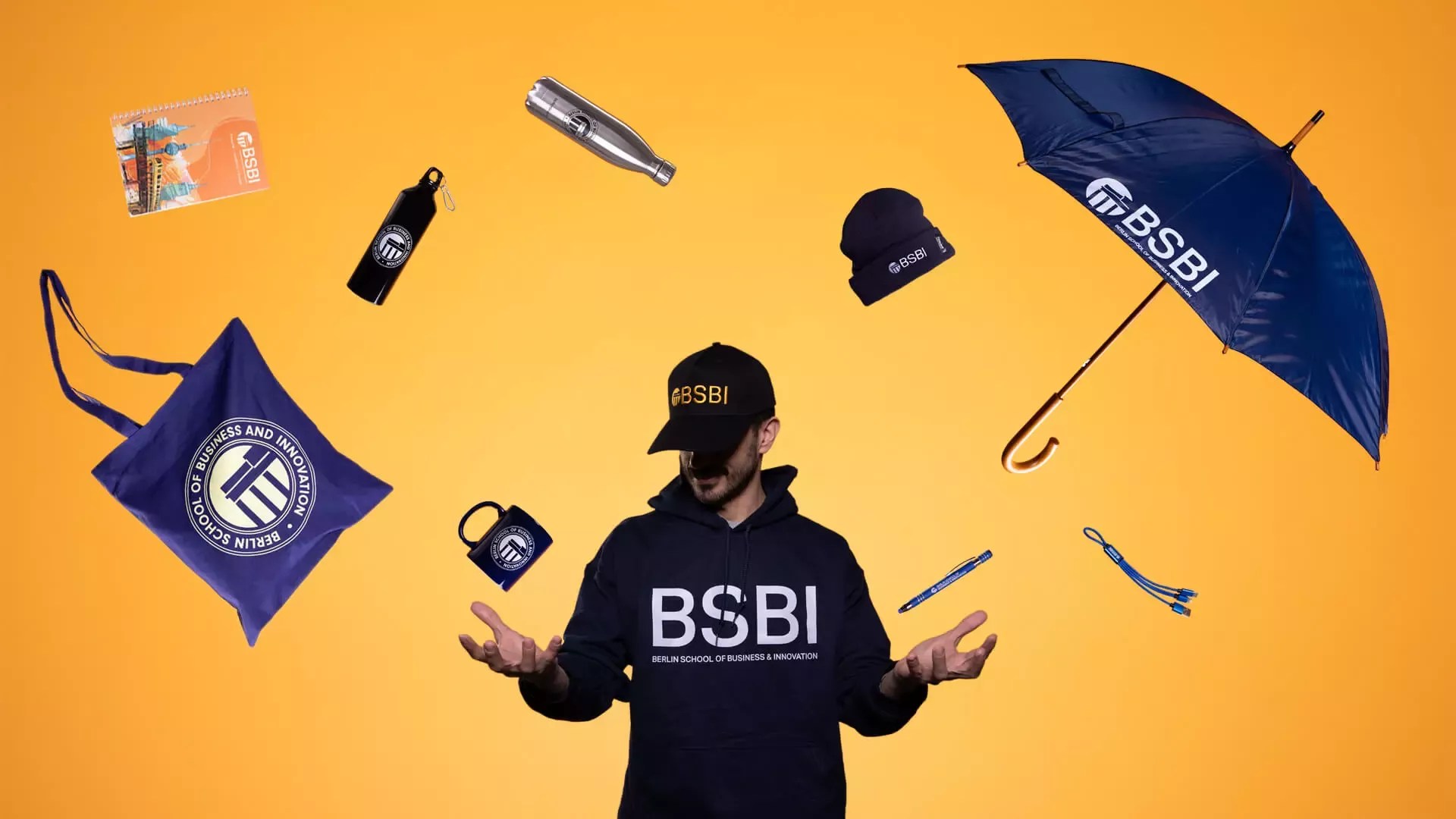 BSBI Shop
Get exclusive BSBI Merchandise! Purchase branded items from pens and water bottles to hoodies and coffee mugs. Use them as gifts for family members and friends. 
Welcome to the BSBI Shop!
How to Purchase
View available products at the BSBI's Alte Post Berlin campus reception.
 Once you have the Product Name, please go to Room MO1B to pay for the item/s. Please check the pricelist at the reception. 
You will receive an email receipt. Share this with our receptionist to claim the product. 
Our Products