Debunking Top 7 Myths About Digital Marketing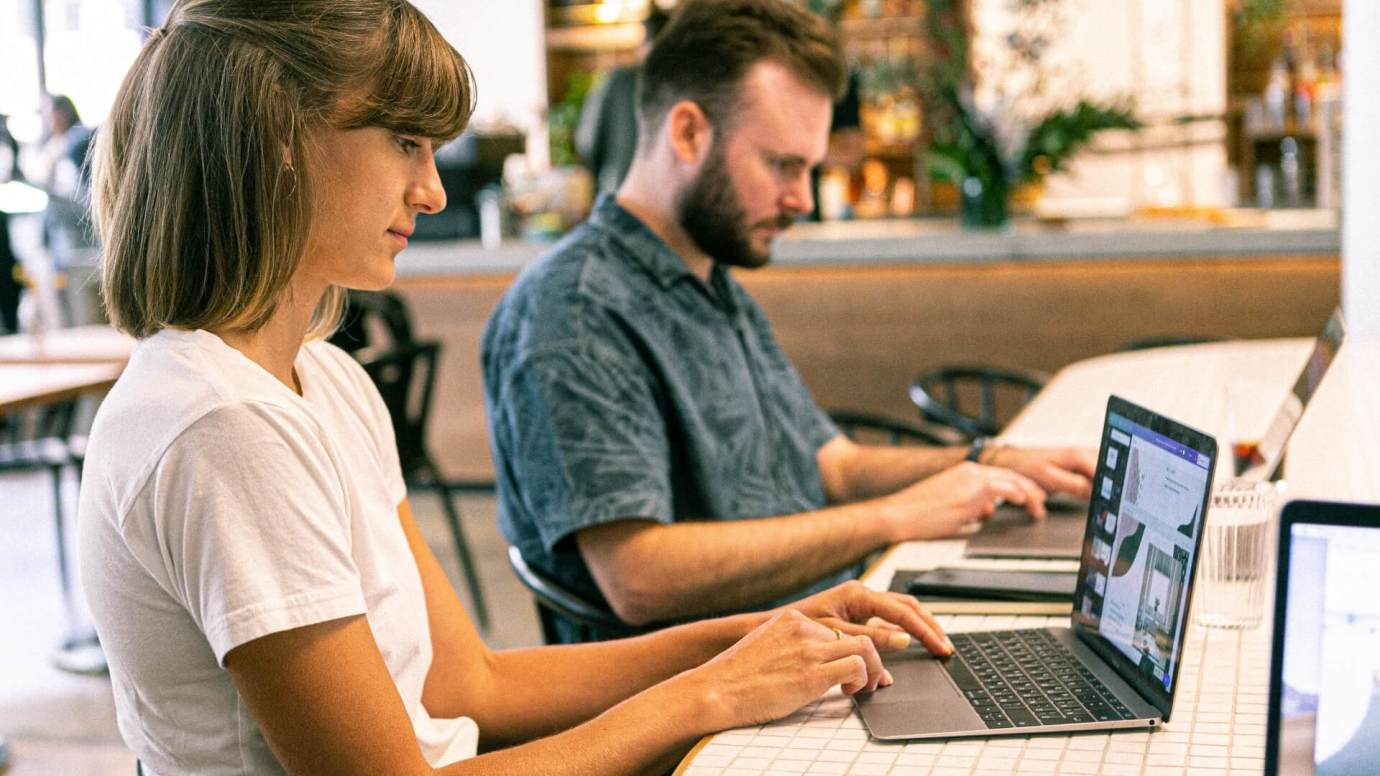 In the last ten years, the world has gone truly digital. Millennials spend more time browsing the internet for products than going shopping and traditional classrooms are fast being replaced by online teaching platforms. Even socialising is progressively moving towards the virtual world too.
With so many hours of the day being spent online, digital marketing has moved from being a buzzword to a prevalent reality. Therefore, having an established online presence has become essential for businesses to survive and thrive.
Incorporating digital marketing best practices is a great way to leverage the power of online marketing for your company. However, there is a lot of outdated advice and myths circulating within the industry that you need to be wary of. Let's debunk the top digital marketing myths and explore why it is important to do so.
Why should we be interested in digital marketing in 2021?
In today's digitised world, digital marketing techniques are crucial for companies since they help organisations reach out to potential and existing customers. As customers get more choice of products in an increasingly competitive marketplace, it has become harder for products and services to get noticed. Incorporating an effective digital marketing or SEO strategy can help you enhance your company's online and offline visibility and credibility.
Why is it important to debunk digital marketing myths?
Before you start creating a digital marketing strategy for your company, you should make sure to boost your existing knowledge to avoid myths or misconceptions. Most digital marketing myths are from outdated practices and ignorance about the latest algorithmic changes for different search engines. Through debunking different myths, you can be sure that you're using the best digital marketing practices and therefore drive growth for your marketing campaigns.
What are the most common digital marketing myths currently circulating the industry?
Here are the top

myths about digital marketing

to look out for in 2021.
1
SEO is irrelevant in 2021

:
Believing that search engine optimisation techniques are irrelevant might be seen as the equivalent to committing professional suicide for your organisation's online marketing approach. With more than 200 million websites gunning for a spot on the first page of Google, effective SEO techniques can increase your website's chances of featuring in the top search results.
2
Email marketing is an ineffective way to convert leads

:
Even with new digital marketing techniques arising on the market, email marketing is still considered the best approach to reach existing and potential customers. A poorly managed email campaign might not be useful, but it doesn't mean that the channel itself is useless.
3
Mobile traffic does not convert well

:
Mobile and smartphone users are currently dominating the internet. According to many reports, the number of mobile internet users can exceed the number of internet users on laptops and computers in a few years. Therefore, you should focus on building a digital marketing strategy that is mobile-user friendly.
4
Companies don't require a content marketing strategy

:
The idea that a well-designed website alone can bring in customers without an effective content marketing strategy is misleading. Content marketing is an integral part of your digital marketing strategy. It can help you create high-quality SEO optimised content that can rank your website higher on search engines.
5
Online reviews don't matter when it comes to lead conversions

:
Potential customers are more likely to believe the word of existing customers over flowery product descriptions. According to a Debutify.com research report, 50 percent of online customers don't buy from brands with less than a four-star rating. Therefore, positive online reviews are essential for bringing in quality leads.
6
Companies must focus on their presence on all social media channels

:
You don't necessarily need to use every social media platform to build your brand presence. Targeting all social media channels simultaneously can exhaust your resources and fail to bring in significant results. Instead, you should conduct market research to determine which platforms are preferred by your target customers.
7
Having a digital marketing team is expensive

:
Digital marketing efforts can become expensive when you do everything blind and without a proper plan or end result in mind. Having a carefully crafted digital marketing strategy can help you achieve significant results within limited time and resources.
How can you gain the confidence to debunk future myths of digital marketing?
As the digital marketing domain evolves further, current marketing techniques are likely to become obsolete. To avoid falling for these myths, you should focus on keeping up with the top industry trends.
Pursuing an advanced degree in digital marketing like an MSc programme can update you on the latest industry practices and upcoming technologies. Additionally, the degree can allow you to hone your existing marketing skills.
If you are searching for an excellent digital marketing degree, you should consider the MSc digital marketing programme offered by the Berlin School of Business and Innovation (BSBI). The degree is awarded by the prestigious University for the Creative Arts and will help you decipher the digital marketing world.
The course will allow you to gain a critical awareness of current problems and new insights within the digital marketing world. You will learn how to develop innovative and creative solutions for an organisation's different marketing needs.
Click here to apply for the digital marketing programme at BSBI today.
Frequently Asked Questions
Should I think about optimising my website for mobile devices?
Yes. Recent research indicates that internet users are more likely to browse through their smartphones than other electronic devices. Having a mobile-optimised website can help you reach out to a wider audience.
Where do digital marketing myths originate from?
Most digital marketing myths originate from outdated industry practices or insufficient knowledge about the latest industry trends or algorithmic changes.
What can I do with a digital marketing degree?
As a digital marketing graduate, you can look forward to fantastic career prospects. A few interesting roles available to you include digital marketing specialist, copywriter, PPC specialist and affiliate marketing executive.
What kind of salary prospects can I expect as a digital marketing graduate?
According to Payscale.com, an average digital marketer in Germany can earn around €47,903 each year.
Explore our MSc Digital Marketing programme today!