Global MBA or International MBA – Which is better?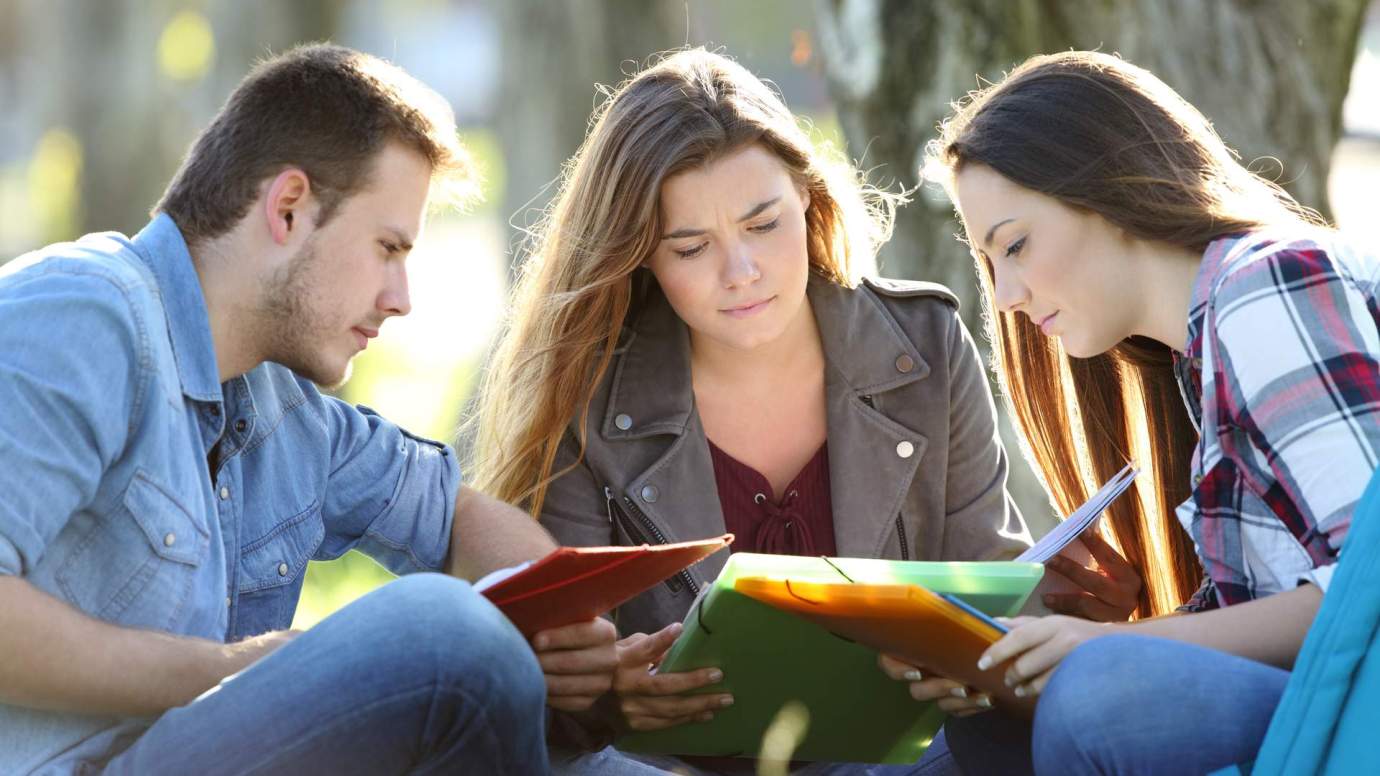 Regular Master of Business Administration (MBA) courses as well as online MBA programmes have become increasingly popular study courses. This can be attributed to the wide variety of job opportunities the field offers and the boost it gives to your career.
As the world is advancing to a better, more efficient way of living, so is the education offered to students. Today, there are a variety of MBA specialisations that students can choose from. In fact, there are various online courses relevant to the field that have come to the fore, as proof of its popularity.
International and Global MBA are some of the best MBA programmes available for students. While international MBA and Global MBA might seem to be at par on the surface, they serve different educational purposes. If you are deliberating over which course to opt for, then we suggest you read this blog. This blog will help you draw a comparison between the two MBA degrees and make it easier for you to take the decision.
What is a Global MBA?
A  Global MBA programme, generally, refers to an advanced degree that has a diverse student body and a global standard of course structure and curriculum. While there is no specific criteria for a university or study programme to qualify as "global", the aforementioned elements make up the foundation of a Global MBA course. Global MBA programmes, unlike its traditional counterparts, focus on the idea of bringing together students from different walks of life and regions under one umbrella.
What are the benefits of Global MBA?
MBA programmes are beneficial for students due to the excellent career growth and job prospects it offers worldwide. So, what is special about the global aspect of an MBA? Let's find out:
Interaction with a diverse group: since the idea behind introducing Global MBA is to bring together a diverse mass of students under the same roof, you will have the opportunity to interact with different mindsets. It will enhance your people skills and also help you get an insight into your contemporaries' perspectives.
Enriching learning environment: the curriculum of a Global MBA includes understanding the international market which widens your knowledge bandwidth. Moreover, studying in an environment that has a diverse group of students and staff also promotes the sharing of innovative ideas and concepts. This can help you in bringing out your best self to the table. 
Career opportunities: A Global MBA opens the door to a series of exciting job prospects which can give your career an upward push. Since MBA is a globally-recognised postgraduate programme, acquiring a Global MBA from a reputed institute can add value to your résumé.
What is an International MBA?
The main objective of a business management degree is to develop students' business acumen and help them acquire skills that are significant in business dynamics. International MBA courses are structured in a way that needs your undivided attention. The curriculum and core subjects are designed to help students understand the international business scenario and how it influences the world market.
What is the importance of an International MBA?
International MBA is a sought-after professional course and rightly so. In this section, we will explain the benefits of pursuing an International MBA:
Expand your horizons: one of the setbacks that professionals might face in their career is stagnation. If your professional growth takes a halt, then your career is really not going anywhere. International MBA courses are generally chosen by professionals with considerable work experience, more so because it is an eligibility criteria. An international MBA will help you expand your professional footprint, which can boost your career growth. It will also enhance your productivity in the roles you assume eventually.
Better networking prospects: professionals from different industries and backgrounds opt for an International MBA. During the course of your study, you will have the opportunity to interact with like-minded people as well as people with a different perspective than yours. This will increase your knowledge of different industries, help you build a professional network and open up new opportunities for you.
Entrepreneurial push: different people have different ideas, some of which might even go on to become a breakthrough. When you are pursuing a course in International MBA, you will come across various entrepreneurial ideas that have the potential to be a hit. This course will give you the opportunity to brainstorm innovative ideas with your peers. Consequently, you will be able to hone your ideas and skills by learning from your experiences during the course.
You will be in school, again! Don't you think that school was the best part of your life? You were doing something constructive and at the same time enjoying yourself. International MBA gives you the opportunity to work towards achieving your professional goals while being involved in an array of extra-curricular activities. What better way to tickle your old self?
What is better – International MBA or Global MBA?
Since the idea behind the inception of International MBA and Global MBA comes from different roots, it is difficult to judge which outweighs the other. The decision depends solely on your professional goals. Institutes offer courses in Global as well as International MBA, since the courses hold significant value in the business world.  Berlin School of Business and Innovation (BSBI) is offering a course in  Global MBA, which covers the basic management concepts and also ventures into a detailed understanding of the global business techniques and environment.
If you are planning to pursue a Global MBA, then BSBI is the way to go. So, hurry and sign up for the course now!
Explore our postgraduate programmes to find the right one for you.
FAQs
How does a Global MBA differ from a traditional MBA?
A Global MBA is a postgraduate programme that teaches students about international business management and differs from a traditional MBA as it brings an international perspective to management studies.
Diverse faculty groups and students hailing from different parts of the world make studying a Global MBA a unique learning experience with international exposure and career opportunities.
What are the benefits of pursuing a Global MBA?
A Global MBA programme presents significant benefits such as the scope of learning, networking, and career opportunities. Whilst studying a Global MBA, you can acquire an international perspective on various management subjects through academic and practical learning.
The interactions with students, faculty, and alumni from different countries widen your understanding and improve your network. Unlike a traditional MBA, it presents diverse career opportunities on the international stage helping in your professional growth.
What are the career prospects after completing a Global MBA?
A Global MBA presents you with numerous career opportunities ranging from consultant to managerial-level roles. Depending on your specialisation, you can land career roles such as policy advisor, management consultant, international sales manager, global marketing manager, and business development manager.
What is the average salary range for Global MBA graduates?
Your salary depends on the role you take up after graduating from a Global MBA programme. You can expect to earn anything around €55,000 annually as a fresher.
Consultant roles fetch an annual salary of around €60,000 to €75,000 and managerial roles can earn you €80,000 to €100,000, according to reports on Glassdoor and PayScale.
What are the admission requirements for a Global MBA programme?
The key admission requirements for entry into a Global MBA programme are:
Minimum age of 21
High school certificate and a strong undergraduate degree from any recognised university
Overall IELTS score of 6.0 or above (not less than 5.5. in any segment)
In case you do not meet the academic requirements, you should a management work experience of at least three years.
The language requirement will be waived for native speakers and those who completed their degree in English from any English-speaking nation.