Hamburg Campus this November: Otoqi Presentation and Creative Professional Lab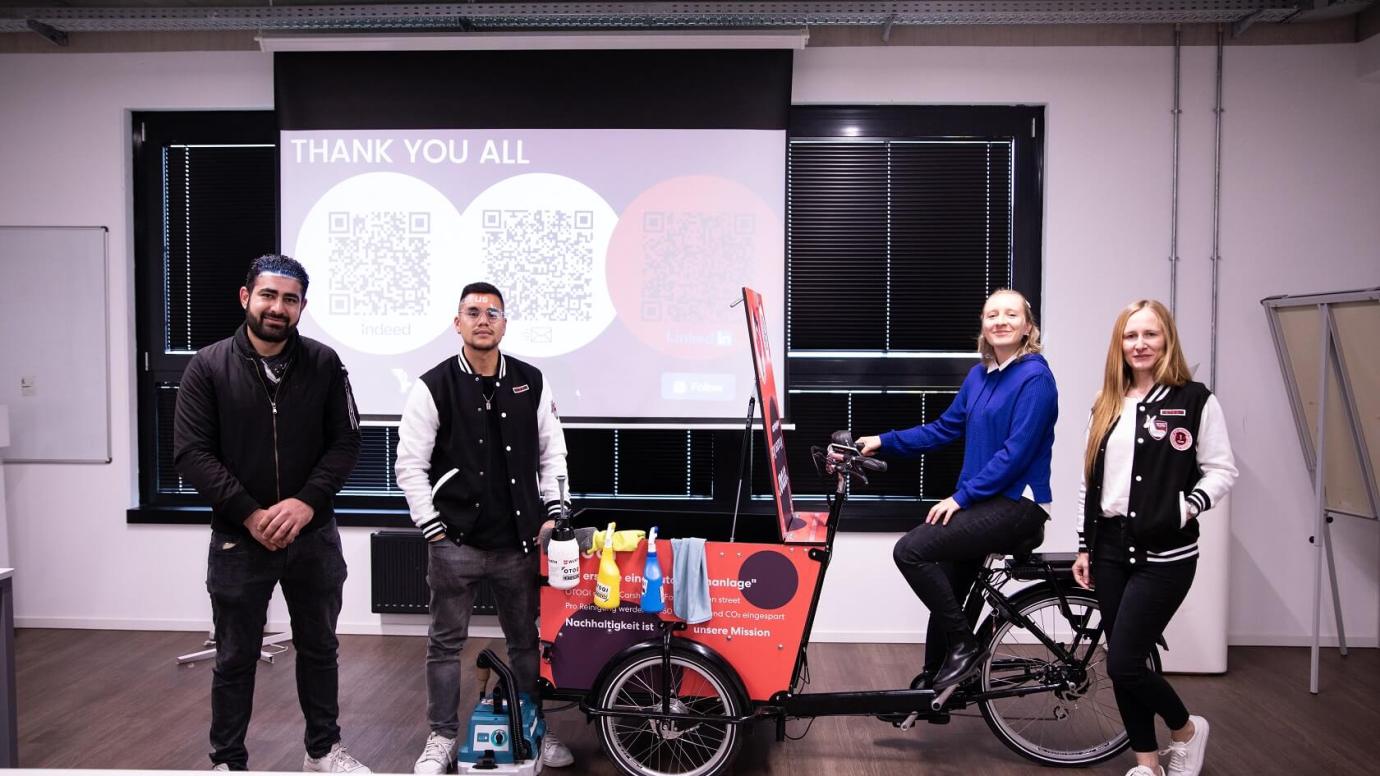 Otoqi Company Presentation
On Thursday 2 November, Berlin School of Business and Innovation's Hamburg campus welcomed its first-ever company presentation. The presentation was led by Otoqi, French start-up founded in 2016 that provides services for the 'car-sharing, car rental' automotive industry in Germany. Katharina Vogt, Managing Director at Otoqi, and Denis Nguyen, Senior Area Manager at Otoqi visited the BSBI Hamburg campus.
The event provided BSBI's creative arts students with information about available positions for students at Otoqi. Martyna Zmijewska, Student Advisor Careers, and Lalit Singh, Student Welfare Officer, hosted the event.
Denis Nguyen, Senior Area Manager at Otoqi said: "It was great to see so many students coming to the presentation, more than we expected. They were curious and asked questions after the presentation, which means they were interested in working with Otoqi. We are happy that we had the opportunity to talk about Otoqi and hope that we can get in touch with the students in the near future. We are looking forward to cooperating with BSBI again!"
Company presentations are one of several career activities that help BSBI students build the necessary network and receive exposure to start-ups and enterprises. All students in Hamburg have access to career services such as CV assessments, professional networking sessions, and corporate presentations.
Martyna Zmijewska, Student Careers Advisor at BSBI, said: "I am very pleased that Otoqi took up our invitation and we were more than happy to welcome them to our campus in Hamburg. I think it was a great opportunity for the students to discover the ins and outs of German businesses, as well as what values are currently desired when seeking for future career opportunities in Germany."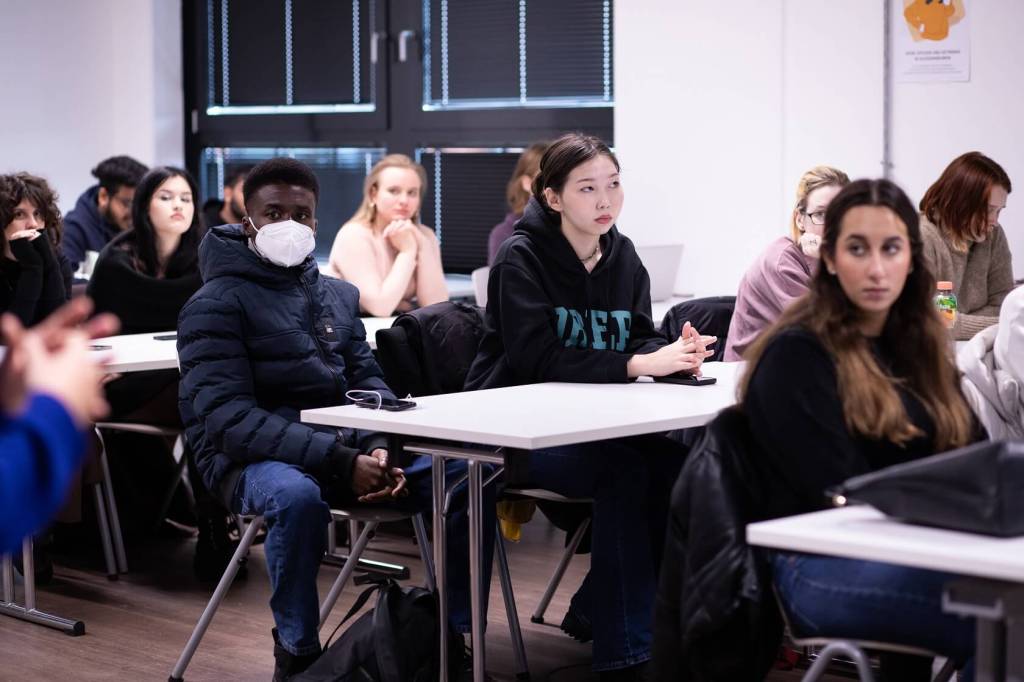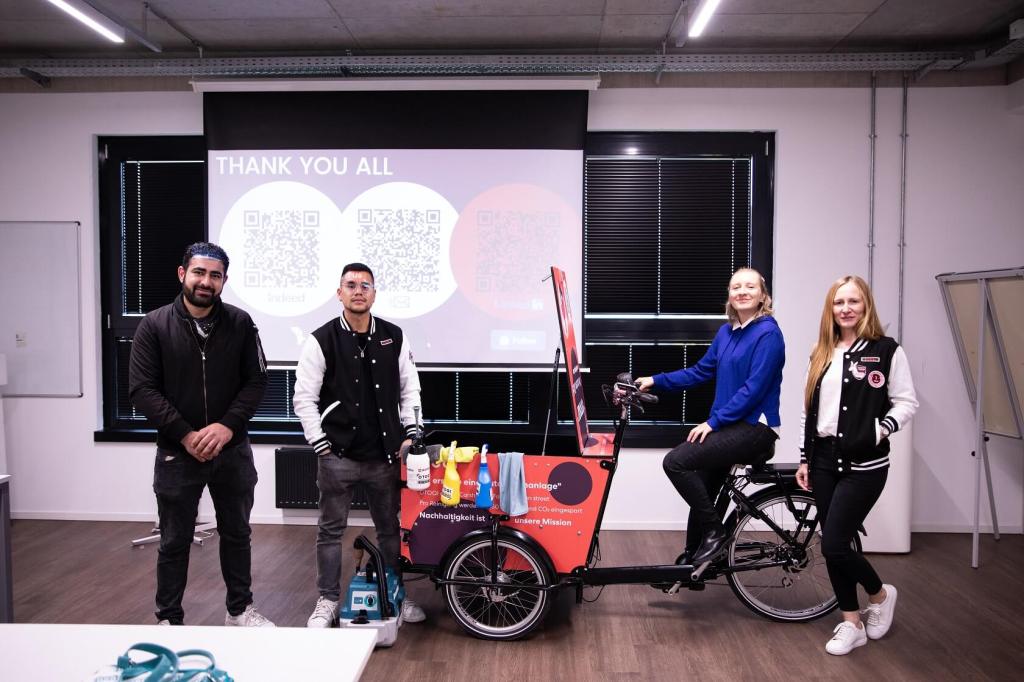 Creative Professional Lab Series – "Cultural Lenses: Germany 101"
On the same day as the Otoqi company presentation, Hamburg students also attended the first session of the Creative Professional Lab. The featured speaker, Margaret Howell, BSBI's Programme Coordinator and International Speaker for Intercultural Workshops, discussed the theme, 'Cultural Lenses: Germany 101.' The session provided insights into cultural nuances that influence behaviour, communication styles, and conflict resolution.
Feeback from students:
"Helpful and new information in a short time. Activities were also interesting and so much fun!"
"I found it really helpful to learn about communication styles specifically in Germany. It was an interactive and engaging presentation."
"The seminar was super! I learned a lot (about) cultural diversities, lifehacks in Germany, and methods of working in the collective."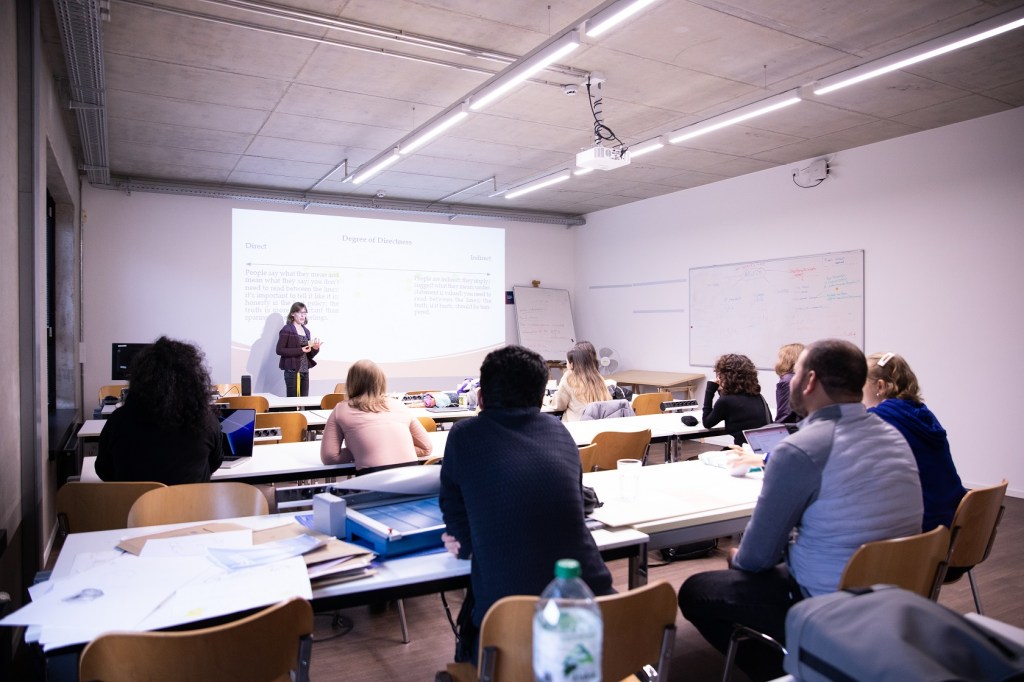 "Thank you so much for this enlightening, engaging, and inspirational presentation! Learned so much!"
"A campus is not only an educational space, in general it's a hub, of knowledge of communities, of nationalities and the vibrant BSBI creative Hamburg campus community will continue to collaborate in the months to follow students on targeted terms i.e. professional communication, mental health and many more focus points on the creative industries and cultural-related agenda. The team and staff members offer their valued knowledge in a brand-new series called the 'Creative Professional Lab' to create a space for exchange and foundations for enhanced professional development." Liz Fernando, Head of Campus Operations, Hamburg, BSBI
Our Student Services Office at Hamburg campus provides support and guidance to our student community ensuring a well-rounded and meaningful student experience.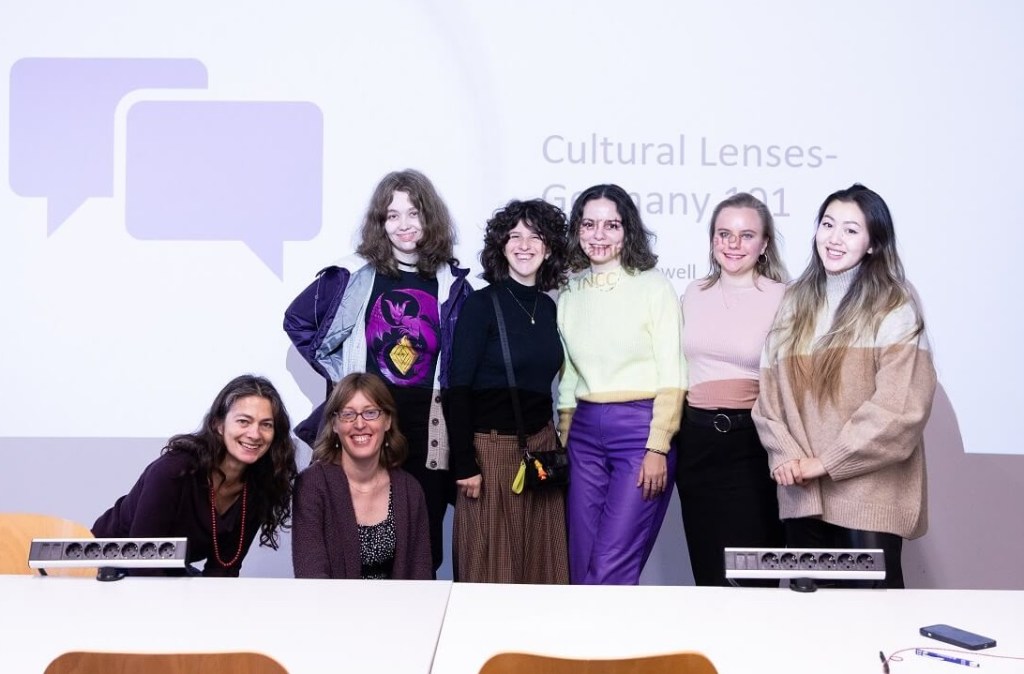 Have you seen the Hamburg Virtual Campus Tour?
Earlier this month, the BSBI Virtual Campus Tour was also launched. Now, students who are not in Germany or nearby can experience the Hamburg Campus. This viewpoint enables prospective students to learn about the school's physical and academic features, as well as student life on campus, even if they are unable to visit in person. In addition to the visual aspect, the tour includes excerpts from activities held at each place, giving the virtual tour more substance.