BSBI hosts panel discussion on UN World Creativity and Innovation Day 2023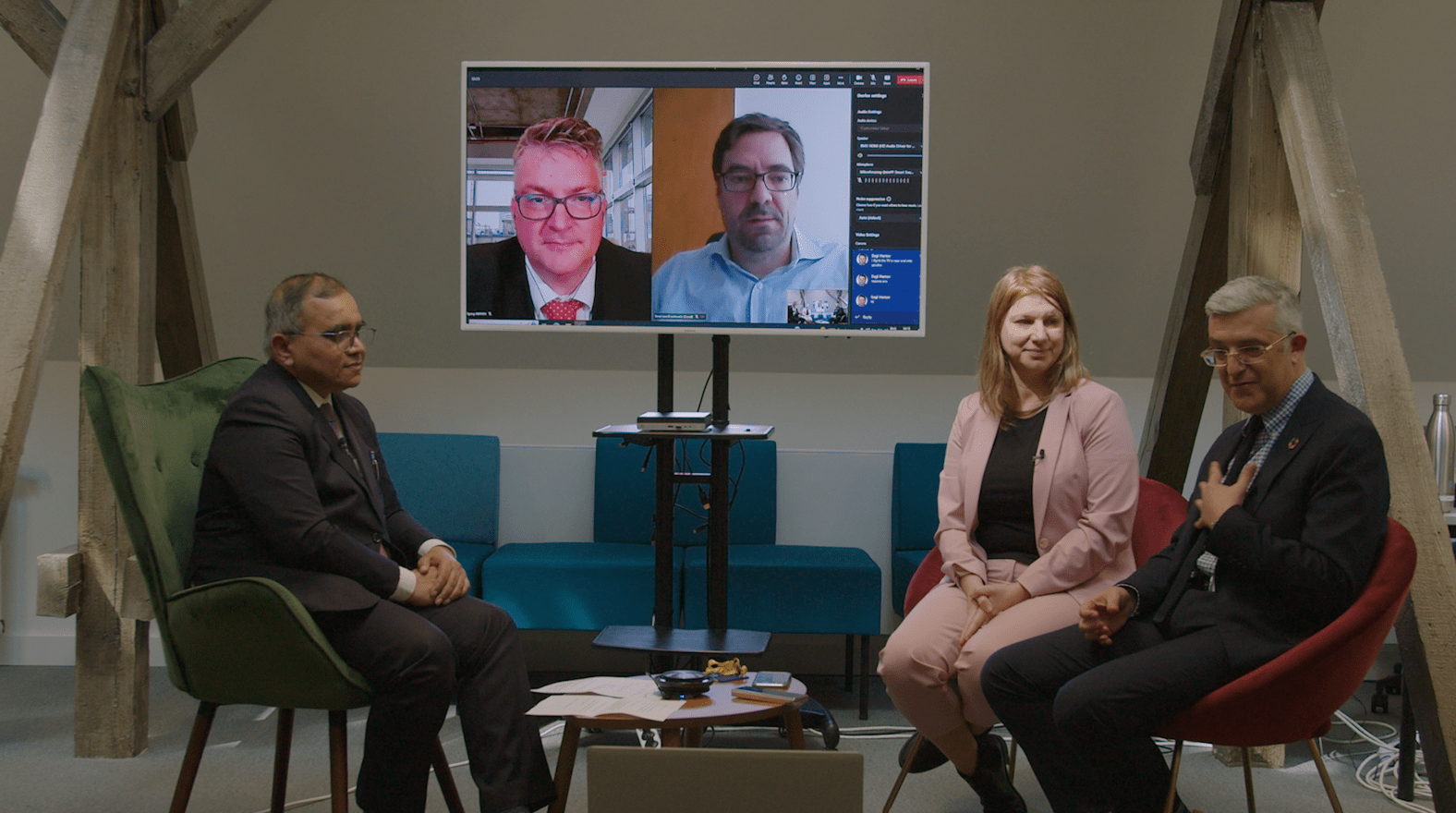 On 21 April 2023, Berlin School of Business and Innovation celebrated the United Nations World Creativity and Innovation Day 2023 by hosting a panel discussion at its Alte Post campus in Berlin. The theme of the discussion was "Creativity, Business Education, and Sustainability."
The event saw the participation of distinguished speakers, including Dr Wolfgang C. Amann, Academic Director and Professor of Strategy and Leadership at HEC Paris in Doha, Dr Ernst von Kimakowitz, Director and Co-Founder of Humanistic Management Network, and
Dr Monika Klein
, Dean of Faculty of Creative Industries at BSBI, who discussed the importance of creativity and sustainability in business education.
In the opening remarks during the event, Professor Dr Kyriakos Kouveliotis, Provost and Chief Academic Officer at BSBI, emphasized the critical role of fostering creativity in effective problem-solving for sustainability in business schools.
The panel discussion was moderated by
Dr Shiv K. Tripathi
, Dean of the Faculty of Economics and Business Administration at BSBI. As part of the discussions, Dr. Wolfgang C. Amann stressed the importance of leadership development that focuses on creating influence and generating creative solutions. Dr. Ernst von Kimakowitz highlighted the cyclic nature of the process of innovation and creativity in organizations and Dr. Monika Klein presented how sustainability issues in creative industries could be integrated into academic programmes.