BSBI Hosted First Café Scientifique Event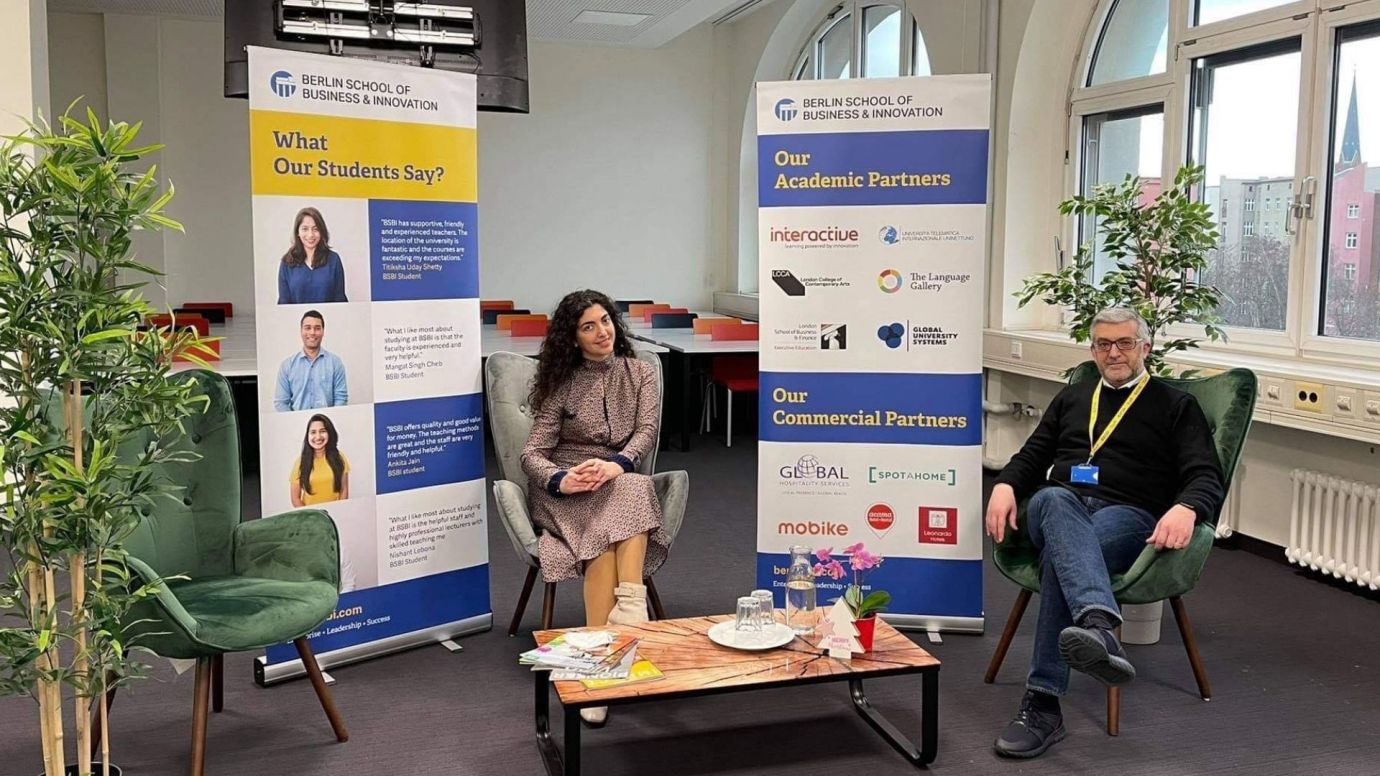 Berlin School of Business and Innovation recently hosted its first Café Scientifique panel discussion, focused on the extreme situation caused by the COVID-19 restrictions. Café Scientifique is a place where, for the price of a cup of coffee, BSBI students can converse with panellists and special guests about the latest ideas in science and technology.
For the first event, panellists included Anastasia Kiritsi, the host of the event and Lecturer at BSBI, Professor Dr Kyriakos Kouveliotis, Chief Academic Officer at BSBI, Sagi Hartov, Executive Chairman and Co-Founder of BSBI, as well as Dr Anastasia Alevridadou, Lecturer at BSBI.
BSBI was also pleased to welcome the following speakers: Dr Giulia Borrielo, Consulting Psychologist at Massachusetts General Hospital, Stefania Gallo, Airbus Area Manager, Varotsos Costa, a worldwide known Architect and Sculptor, and Michael Ros, Founder and CEO of Bidroom.
The COVID-19 restrictions were analysed from a psychological perspective, outlining that trauma caused by the event is another kind of crisis that humankind will have to face. Some tips were given on how to tackle negative thoughts during the lockdown including exercise and participating in creative activities.
The event provided useful insights into the pandemic from a business perspective by focussing on how companies have been dealing with the new normal and how technology has allowed social lives to continue, albeit virtually.
BSBI looks forwarding to hosting more Café Scientifique events in the future.