BSBI Celebrates 'International Women's Day' with Val Racheeva, Entrepreneur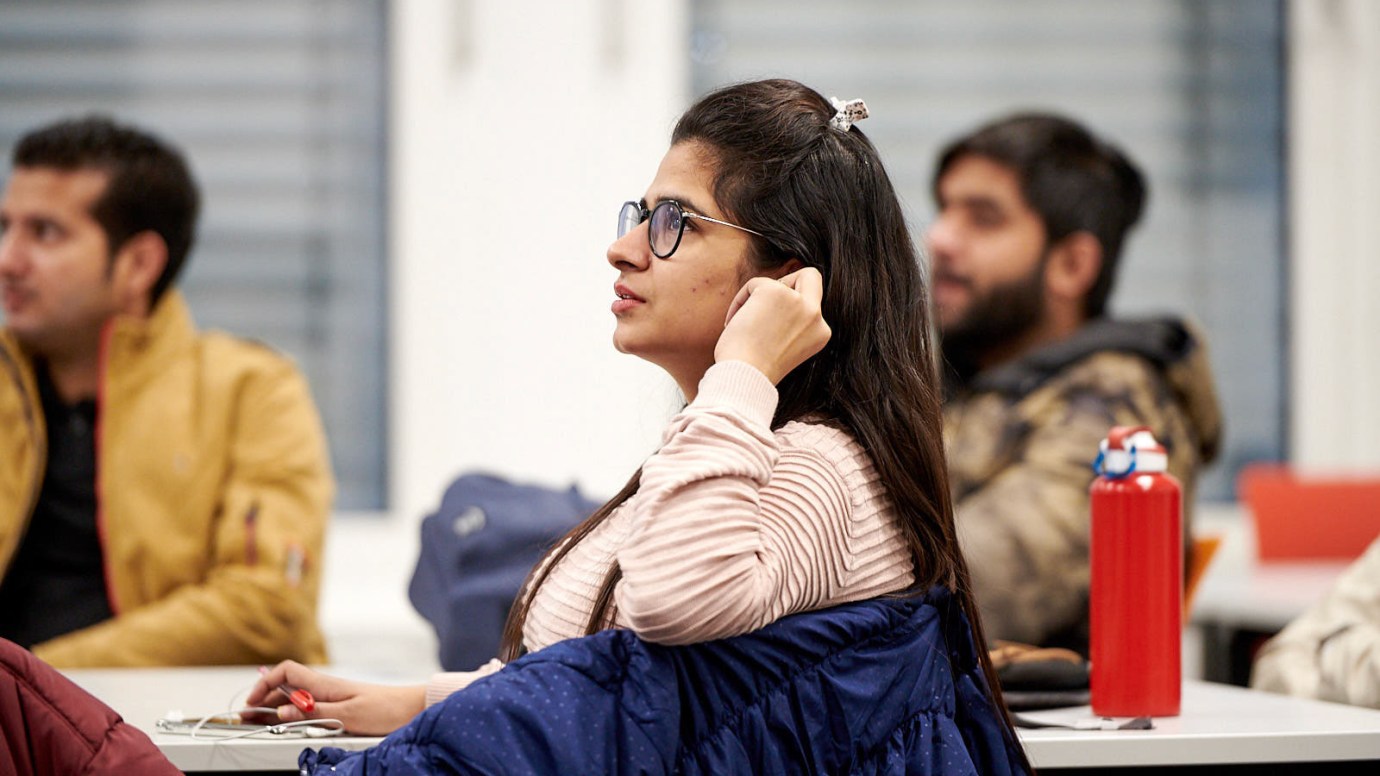 On Thursday 5 March, Berlin School of Business and Innovation (BSBI) hosted successful entrepreneur and speaker, Val Racheeva, to mark 'International Women's Day'.
Val visited the BSBI campus in Berlin to meet students and staff, giving a talk that focused on empowering female entrepreneurs in the business world. The presentation was based on her personal and professional experiences of overcoming adversity as a woman in business.
Val Racheeva is a change-maker, entrepreneur and international keynote speaker. After moving to Berlin, she met many women who wanted to create start-ups but lacked a supportive environment.
In 2014, she created 'The Female Founder Space' and the platform has organised more than 120 events and currently operate in 13 cities and 9 countries, reaching out to over 6,000 women.
BSBI is always committed to promoting gender equality within its activities and teaching, and was proud to take part in the worldwide initiative for International Women's Day. Students and staff welcomed the opportunity to meet Val and learn from her background through an interactive presentation.
The event was particularly appreciated by BSBI's female students; they found the talk fascinating as Val shared statistics about the number of female entrepreneurs and information about working with a co-founder, which was very useful for them.
Thank you very much to all those who worked to organise and deliver the event.