Berlin School of Business and Innovation holds first Open Day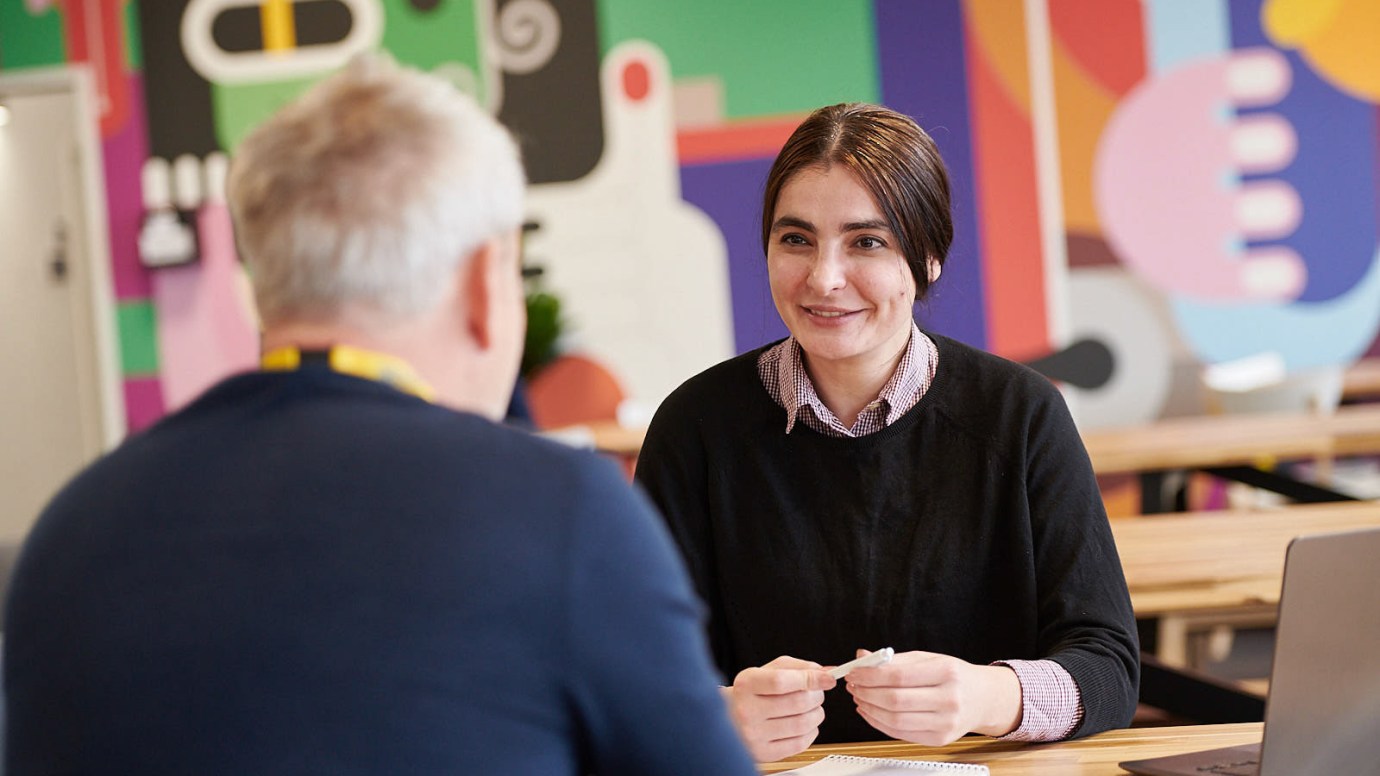 On Thursday 28 June, Berlin School of Business and Innovation (BSBI) held its first Open Day in the Potsdamer Strasse campus, at the heart of the cosmopolitan Schöneberg area in the German capital.
The event had a successful turnout of visitors, potential students coming from different backgrounds but with the same aspiration to study in one of the most sought after education destination. They all expressed a great interest in what BSBI has to offer, and took full advantage of an event designed to share as much information as possible on the school.
Those attending the event were treated to a tour of the campus and its facilities, along with a detailed presentation covering all the key aspects of the study experience at BSBI.
This included student services, accommodations, the Virtual Learning Environment (VLE) platform for blended learning and all the resources available to the students.
Ali Salman, Head of Recruitment at BSBI, said:
A table with water bottles and chairs showing us the first open day of BSBI
"It was great to see so many people taking part in our first ever Open Day and our team in Berlin did an amazing job in ensuring the success of the event.
"BSBI is a new and growing reality with big ambitions, tapping into the German higher education market with a strong presence. The positive response we've had with our first intake, as well as this event, is a clear sign that we have a great opportunity to develop further."
Throughout the day, the visitors also had the opportunity to meet the staff and the faculty in Berlin, they asked questions and got to know the school. Current BSBI students also provided a great support during the event, helping staff and sharing their experience.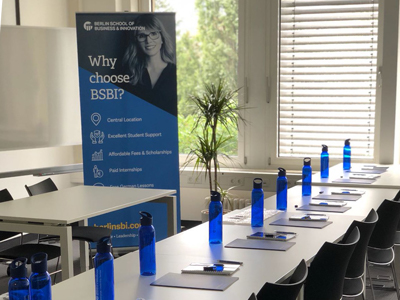 BSBI officially launched in 2018, with courses of bachelors and master in business administration, marketing, finance, tourism, hospitality events management, and fashion retail. During the Open Day the students were introduced to all the aspects involved in studying at BSBI, including the many opportunities available through its network of academic and business partnerships.
"This first Open Day was a great opportunity for us to reach out to new students and showcase why BSBI can be the right choice for their future career. The event has been a success, and we are looking forward to holding more in the future," added Ali.
Berlin School of Business and Innovation will hold a new Open Day on Wednesday 25 July.