How crucial is market trend analysis in digital marketing?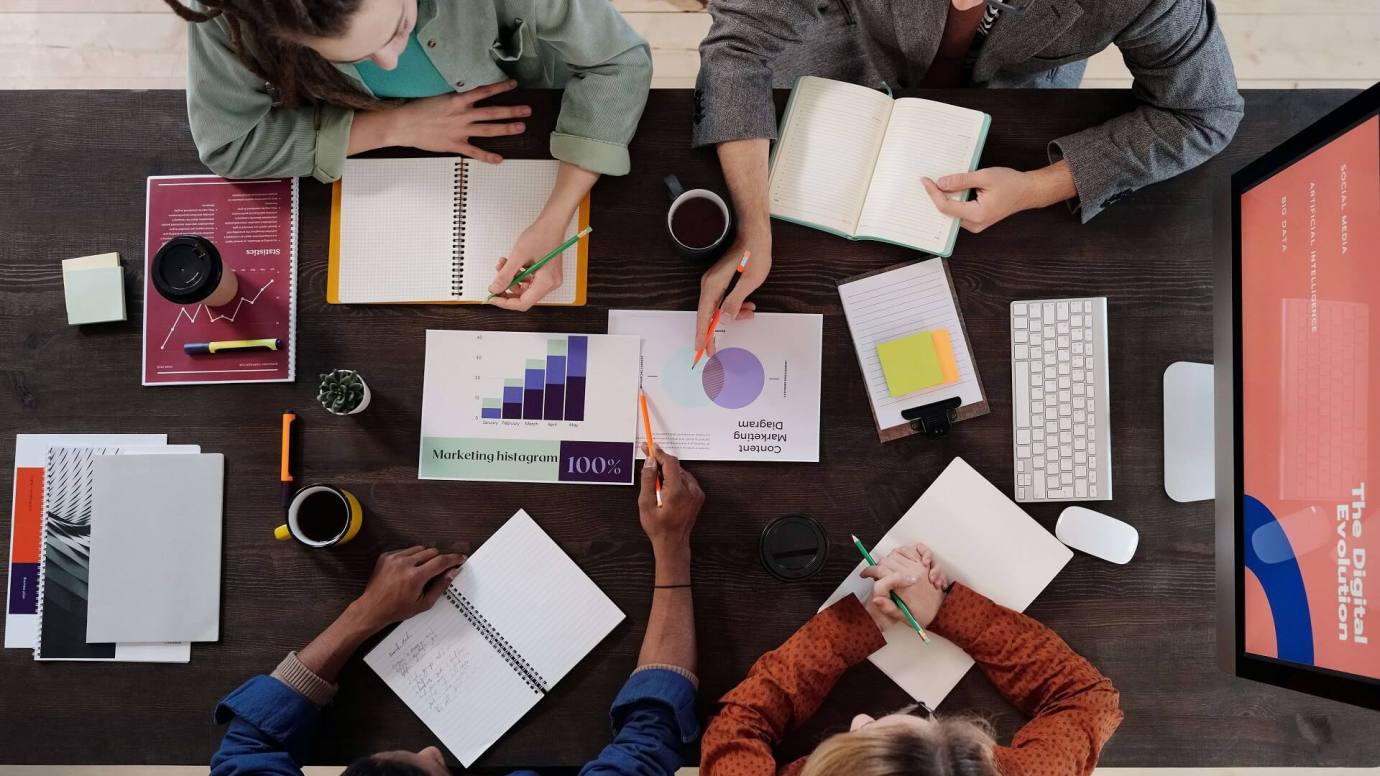 Any business keen on designing a new product has to first understand customers' needs and interests. By being better informed, the brand can bring more value to the product or service and enhance its marketability.
The data-driven digital era leaves no room for assumptions and hence uncovering market trends become immensely integral to business operations. Only through market trend analysis can a business understand consumer behaviour, make impactful strategies and uncover new opportunities.
Read on to explore more about market trends and how they are important to digital marketing.
Understanding market trend analysis
The concept of market trend analysis focuses on studying past and current market behaviour. This analysis reveals the dominant pattern that underlines consumer behaviour and also helps in understanding the market.
Various methods like surveys, interviews or even observing consumer buying patterns or behaviour is used to conduct this analysis. A major benefit of this research is that it highlights changing customer needs. This information is vital for a business looking to successfully position its product in a consumer's mind.
Let's take mobile phones, for example, that were more a luxury than a necessity a few decades ago. Yet, there was an unaddressed need for a compact device that could make calls, store vital information and send texts.
Motorola was the first brand to launch a handheld phone but it was bulky and problematic. Also, valued at $10,000 as per current price, it was hardly affordable. This was in the year 1984 and nearly four decades later, smartphones rule the market. Brands like Samsung and Apple changed the dynamics by understanding customer needs and designing new products accordingly. As a result, the two continue to outshine the tough competition.
Application of Market Trend Analysis in Digital Marketing
Market trend analysis is an intricate part of digital marketing as the digital landscape is vast and deep research offers valuable insights, useful for the business.
Through digital marketing analysis, a business can evaluate its audience and competitors. Understanding market trends help in creating a data-driven digital marketing strategy that is aligned with the company's objective. This includes observing the target audience's online behaviour, creating a buyer persona and even analyzing competitors' marketing strategies. 
Along with this, the current marketing strategy and objectives of the business needs to be analyzed. This will give a better perspective of the brand's current positioning and call attention to necessary changes.
An impactful strategy that directly connects with the audience can be highly favourable for a business. A good marketer will always be on the lookout for market trends that can generate new opportunities.
Importance of Market Trend Analysis in Digital Marketing
Market trend analysis is the best tool that a digital marketer has to identify changes and potential opportunities in an otherwise saturated market. Understanding what triggers market changes is the first step in creating marketable products and services that the customer connects to.
It also enables better decision making as it helps in identifying areas of strength in the organization along with areas that are not doing so well. This analysis also helps in forecasting how the business will perform using certain methods and technological tools.
Along with strengthening digital strategy, it also future proofs the business by aligning current goals with the latest demands and relevant trends. It creates room for innovative solutions that will be needed in the future.
What do digital marketing analysis services include?
A strong digital marketing analysis service should include the following elements:
Business reviews are essential before going into marketing analysis because they address core questions such as the company's goals, its unique selling points and also sets a realistic expectation from the analysis.
Next comes the competitor analysis which gives a good overview of the competitor strategies. Through this analysis, a business can uncover new opportunities, assess competitors' target audiences and their preferred channels.
Another vital step to understanding your audiences is finding your target buyer. Only through in-depth research can a target persona be applied to a digital marketing strategy. This includes knowing what the target buyer searches for online, what they want from a product and their awareness to purchase journey. The analysis can be on the existing target persona by updating it or a new one can be created.
Applying useful online marketing strategy
In the analysis of the digital marketing industry, you will discover various online marketing tools. Among these, only those that align well with company objectives will be successful. For example, a clothing brand whose customers are highly active on social media will opt for local SEO and social media marketing as part of its strategy.
Consolidated digital marketing plan
The finished product of the digital marketing analysis is a blueprint of a digital marketing plan that includes services needed to launch, manage and maintain this strategy to achieve long term goals. This plan must also cover necessary details like the budget, monthly action plan and monthly, quarterly, and yearly goals.
Digital marketing is an exciting field that offers a world of opportunities. To become competent for a role in this sector check out BSc (Hons) Digital Marketing and Social Media and MSc Digital Marketing offered by the Berlin School of Business and Innovation (BSBI).
Designed as per current business requirements and aimed at future professionals and leaders in digital, the bachelor and master programmes are taught through a mix of theoretical and practical learning. Students will get to do practical work, attend workshops and partake in experiential work-based activities.
The programmes are offered in partnership with the esteemed University for the Creative Arts (UCA). Click here for more!
FAQ
Q. Is digital marketing a stable career option? 
The rapid growth and development that the digital field is undergoing make it a very stable career option that will continue to offer lucrative opportunities in the future. Every business, be it startups or Fortune 500 brands are turning towards digital marketing to generate leads and earn more profitability. Hence, the demand for professionals in this field is growing and will continue to do so in the future.
Q. What job roles can I opt for in digital marketing? 
Digital marketing is vast and hence offers a variety of job roles that you can choose as per your preference and expertise. Some of the popular job roles are – digital marketing executive, digital marketing manager, SEO expert, social media marketer, content marketer, copywriter and more.
If you enjoyed this blog, explore more of them below: