What makes BSBI stand out from other schools?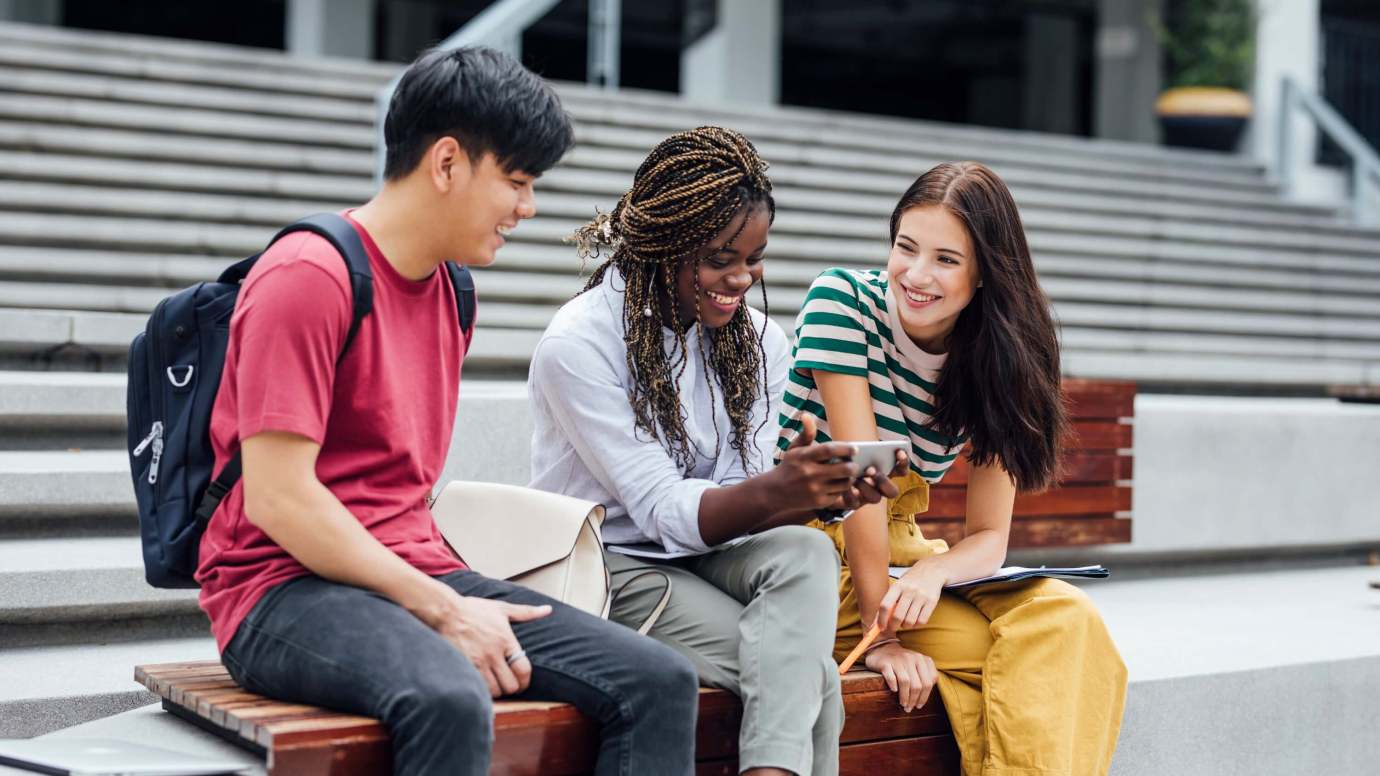 Many students have questions when they begin their higher education. Thankfully, BSBI has a streamlined application process and a team of supportive staff to assist you in your journey.
Most students dream of an international degree and choosing a school which is well known can be a Herculean task. Many students choose their schools according to the agencies they are consulting and blindly believe them without even knowing the facts. Some do research on the internet and may join student groups on social media to learn how qualified the courses and schools are. In this way, we gain more knowledge about different programmes and universities we are choosing to help build our career. This is exactly how I chose to study at BSBI. I chose BSBI because it is an international school and gives students a fair chance to pursue their studies professionally. The quality of the studies offered was eye catching to read. The application procedure was easy, within one hour as promised. A student coordinator contacted and enquired about the status of my background and instantly gave me details about what the school was offering.
From the very first day, the process started and every step was clear and trustworthy. The staff members quickly replied to any emails and calls. For a student who was new to this procedure, this alone was a big relief. The admissions department was patient enough to wait for the document from my home country and has helped throughout the procedure. The details given from the finance department were noticeably clear and were not confusing. The department understood my situation and gave me enough time to transfer my receipts soon after they received the fees.
Secondly, the techniques of teaching used are mod – ern. Every student who has been accepted has been provided with an email address and access to Canvas, where all the students receive their information individually. Keeping the current situation in mind, all the classes are held on Zoom and every student is provided with a Zoom link via email to join the class, where both students and teachers are safe. In addition, even though the institution is in the capital of Germany, the fees structure is affordable and provides students with free German language classes, which can be useful in the future for those who prefer to stay in Germany after their studies.
Since the medium of instruction is in English, many international students join the institution, which makes the college diverse and attractive. This allows students a chance to learn new cultures and make new friends around the globe. BSBI also provides information about the things happening around Berlin and makes students aware of any necessary updates through mail. They also have many extra optional classes that help with job seeking and other life skills regarding business, which makes studying more interesting.
After our studies, students can find internships and other job opportunities as BSBI offers industrial connections which could help us secure a job in the future. The tutors are well experienced, understanding and accommodating so that we can communicate with them without fear of frustration or reprimand. Choosing BSBI was one of the best decisions I have made.
It is fun to learn together in the class, especially because the topics the professors address in class are informative and relevant. It gives us a base understanding of business-related subjects. Sometimes the assignments are a bit hectic as we are grown-ups and have other commitments, but it can be handled as our professors help us in completing them.
I would suggest BSBI to every student who is looking for opportunities to build a dream career and lead a happy life. Moreover, it is said that "university is a place that prepares you for the fight in the world.'' — Henri Nouwen.
This is an extract from the latest edition of our student magazine, Pioneer. 
By Alisha Roja Palliparambil Rajan, BSc (Hons) Business and Management
Interested in finding out more about BSBI? Follow the link below to learn about studying with BSBI.