Study Immersion Trips for the Global MBA (UCA) Students in Berlin
Immersive field trips play a pivotal role in enhancing the learning process for students. These experiences go beyond the confines of traditional classrooms, offering students the opportunity to engage with the real world in a dynamic manner.
This week, more than 100 Global MBA-UCA students participated in study trips within the context of their Systems and Operations Management module.
The different groups participated in:
Concerning the pedagogical and business aspects, their Lecturer, Dr Anastasios Fountis pointed out: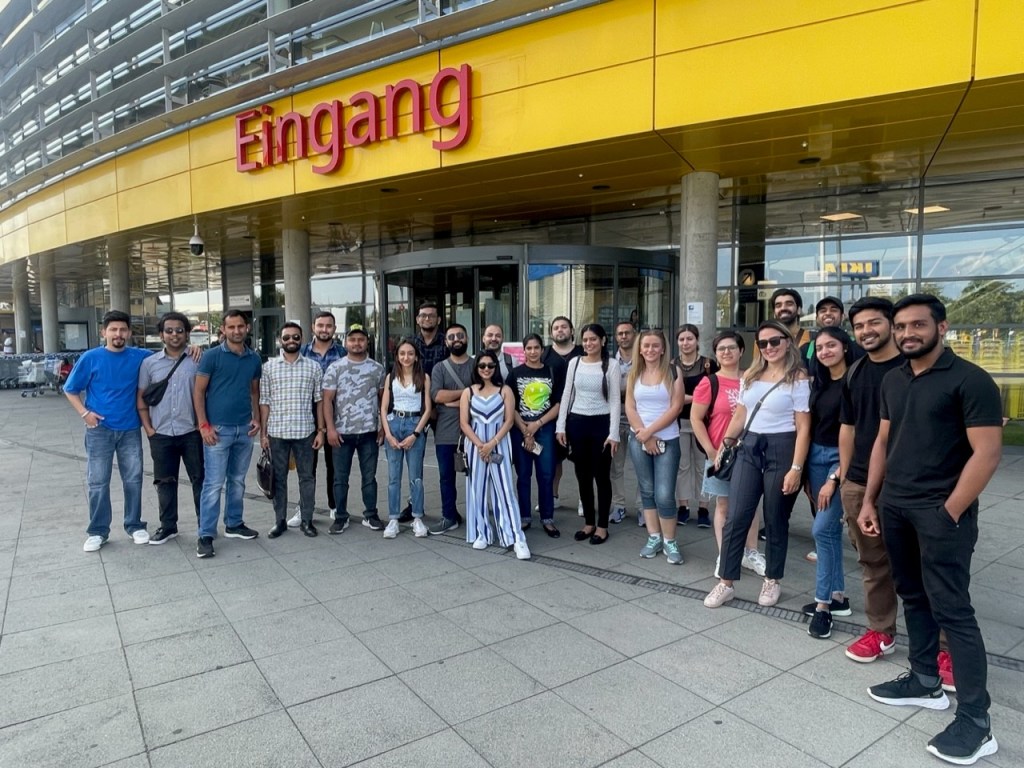 "The concepts of Systems, Operational Strategy, Mobility, and Supply Chain Management are an integrated part of the curriculum and are usually taught in an in-class format. All the educational material was provided in electronic format, prior to the visits. The hands-on experience via the study trips gives a unique opportunity to the students to learn the real dimensions of these concepts and gain in-situ knowledge." – Dr Anastasios Fountis
Overall, these immersive field trips provide a unique and enriching context for learning.