BSBI welcomes Government Officials from Andhra Pradesh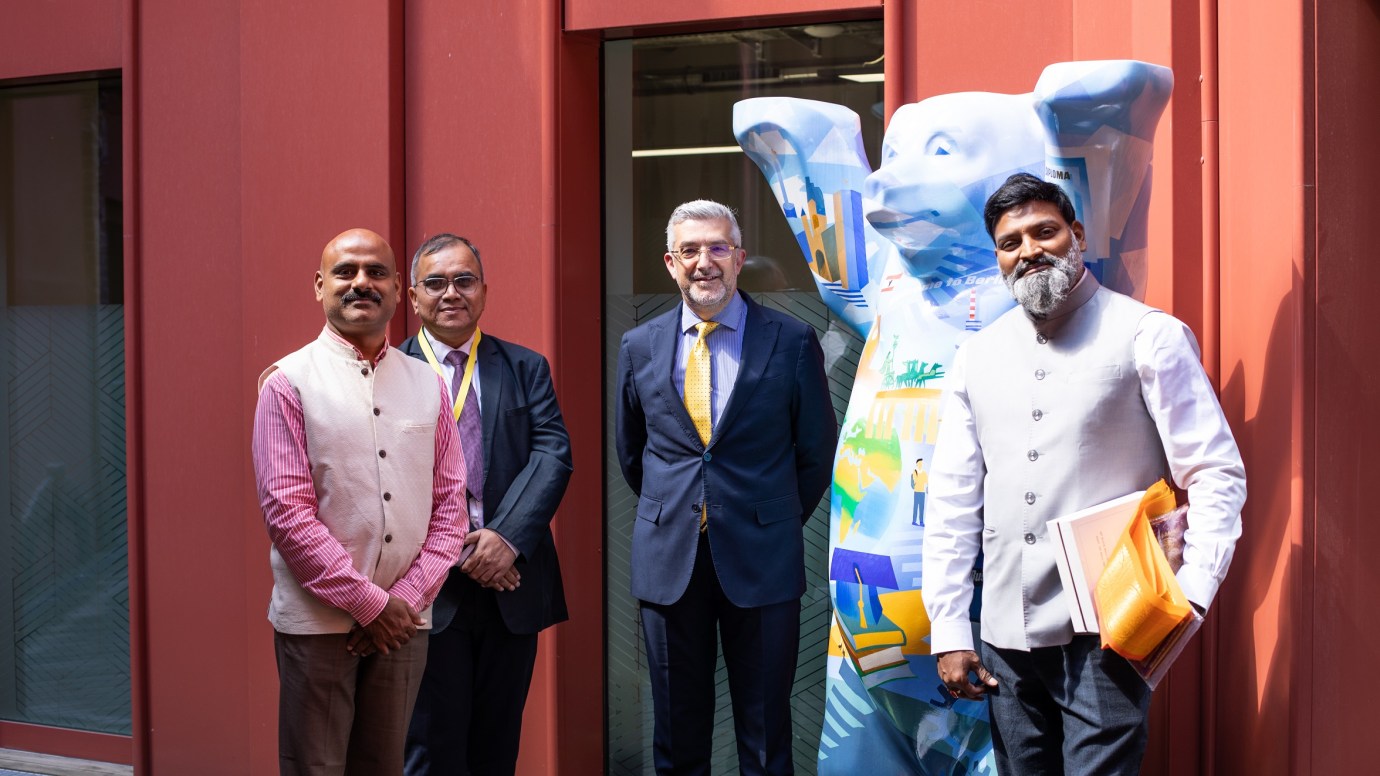 On Friday 12th May, Berlin School of Business and Innovation welcomed senior officials from Andhra Pradesh India government at the Alte Post Berlin Campus.
The team of senior officials included Mr Kartikeya, A, Officer on Special Duty to Minister of Finance and Skill Training, Government of Andhra Pradesh, and S. Ramana Reddy, Vice Chairman and Managing Director, New and Renewable Energy Development Corporation of Andhra Pradesh Limited. Both the officials met Professor Dr Kyriakos Kouveliotis, Provost, and Chief Academic Officer, BSBI followed by an informal meeting with BSBI team including Dr Shiv K. Tripathi, Dean of Faculty of Economics and Business Administration.
During the meeting, Professor Dr Kariyakos Kouveliotis shared the growth journey of BSBI and highlighted how the institution has emerged as one of the fast-upcoming business schools within less than 5 years of its inception. Professor Dr Kouveliotis said: "With campuses in 5 countries, and students from almost 100 nationalities, today we are recognised as one of the most innovative institutions."
Mr Kartikeya appreciated the efforts of BSBI in providing high-quality education to the students and its state-of-the art facilities in Berlin. Reflecting on the possibilities of collaborative efforts, he added that there is a great potential for working on skill development projects in the state of Andhra Pradesh. Mr S. Ramana Reddy also shared a number of sustainable energy initiatives taken by his organisation.
The meeting ended with thanks and exchanges of mementos and gifts from both the teams.