BSBI Welcomes Berlin Bear on campus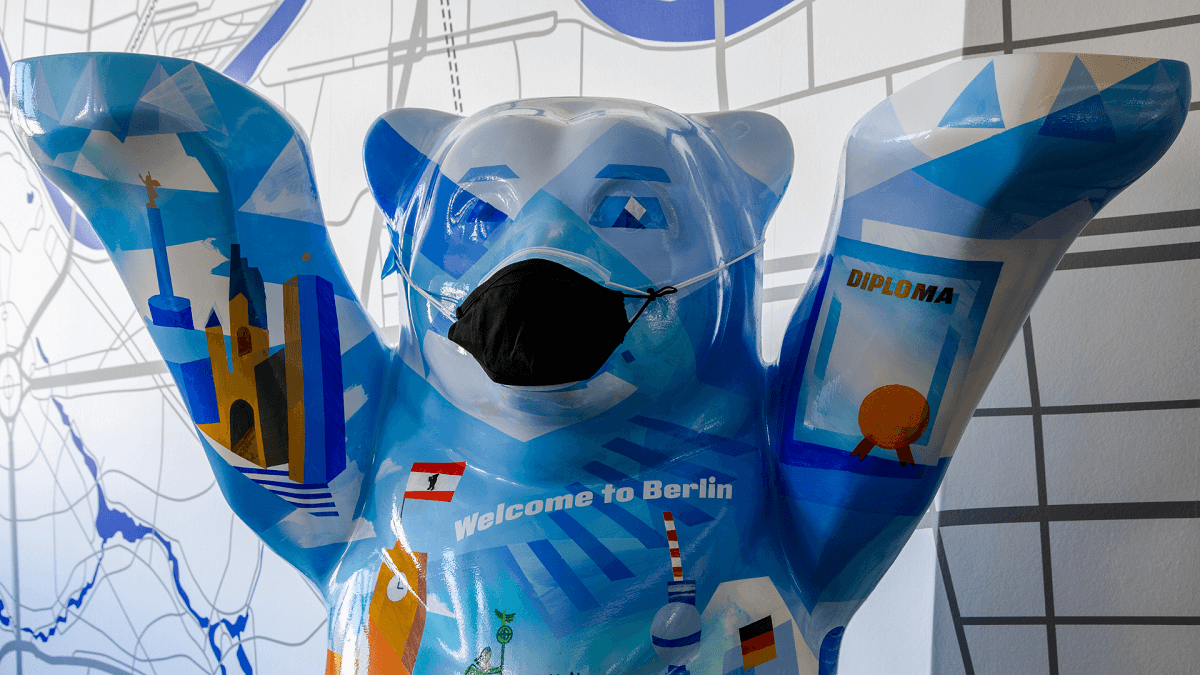 Berlin School of Business and Innovation continues to focus on student engagement and satisfaction, and a pivotal part of this is the campus environment and experience.
BSBI recently had a bespoke 8ft statue bear delivered to campus which has brought a breath of fresh air to all at BSBI. Students and staff have all enjoyed having photos taken, (whilst masked) with the bespoke metallic painted and high-quality finished bear. 
The bear has been named BESBI and it represents the fun spirit at the Berlin School of Business and Innovation. Did you know the bear has been a symbol of Berlin for hundreds of years? Throughout the city, you'll see a number of bear statues, which is now becoming a popular and fun tourist sight for both locals and internationals.
#BSBIbear
Ahmed and Maryam welcoming BESBI in team!
BESBI is located on 3rd floor Student Lounge of BSBI Campus!
"Welcome to BSBI – Our very own BESBI"