BSBI Hosts Second Café Scientifique Event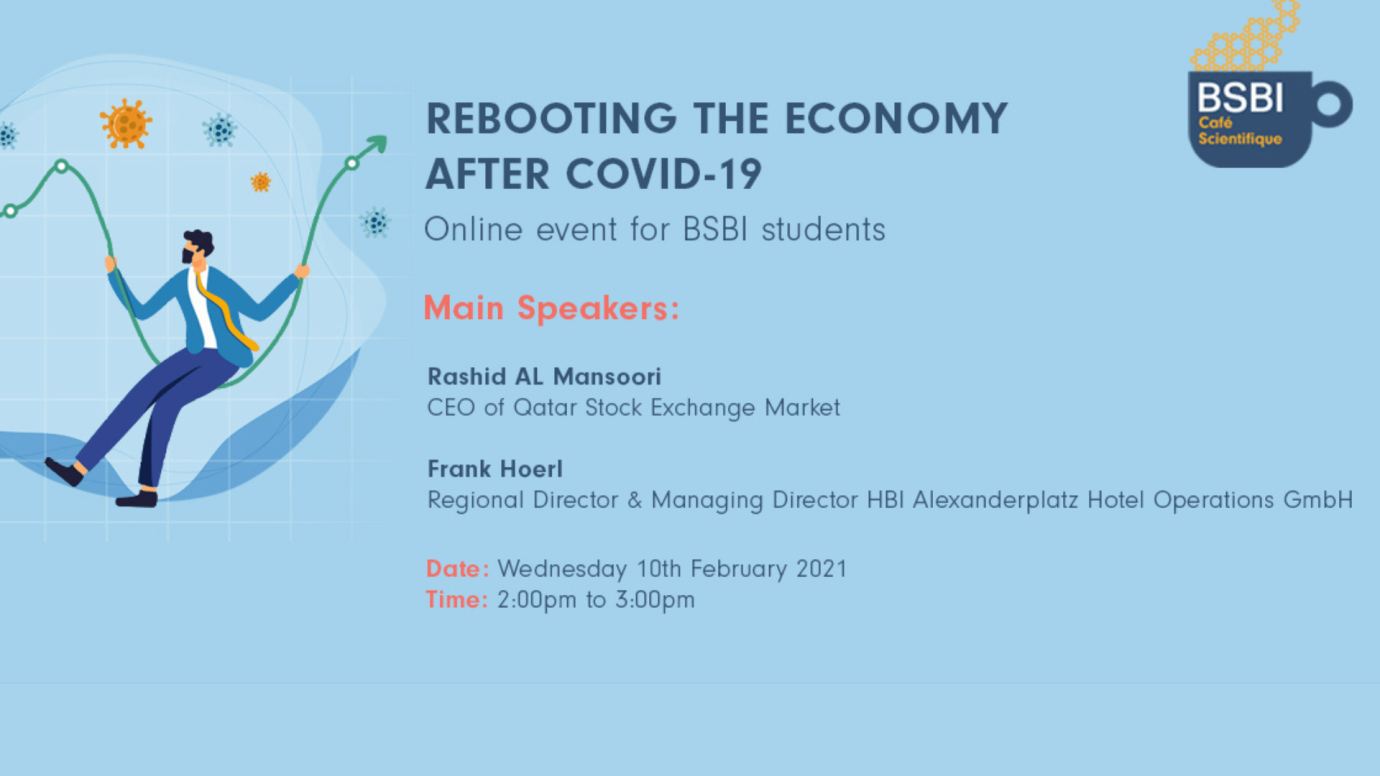 Berlin School of Business and Innovation is pleased to announce it will be hosting its second Café Scientifique event on Wednesday 10 February. Focussing on the topic of rebooting the economy after COVID, students will consider how fast and easy economic recovery will be in the post-pandemic world.
The event will be hosted by Anastasia Kiritsi, Lecturer, Professor Dr Kyriakos Kouveliotis, Chief Academic Officer and Provost, Mr Sagi Hartov, Executive Chairman and Co-Founder, and Ankita Jain, Student Services and Marketing Officer.
Students will hear from Rashid Al Mansoori, CEO of the Qatar Stock Exchange Market, Frank Hoerl, Regional Director and Managing Director of HIB Alexanderplatz Hotel Operations GmbH, Anna Schnekker, Project Manager of Investment Bank Berlin, Bulut Bagci, President of World Tourism Forums, Peter Alatsas, Hospitality Expert and Advisor, Ex CEO of Major Hotel Chains in Asia and the Middle East (Starwood, Marriott, Accor) and author of 'Tea with Confucius' and Alice Schumann, Project Manager at Carbon Neutrality Businesses.