BSBI students participate in academic business challenge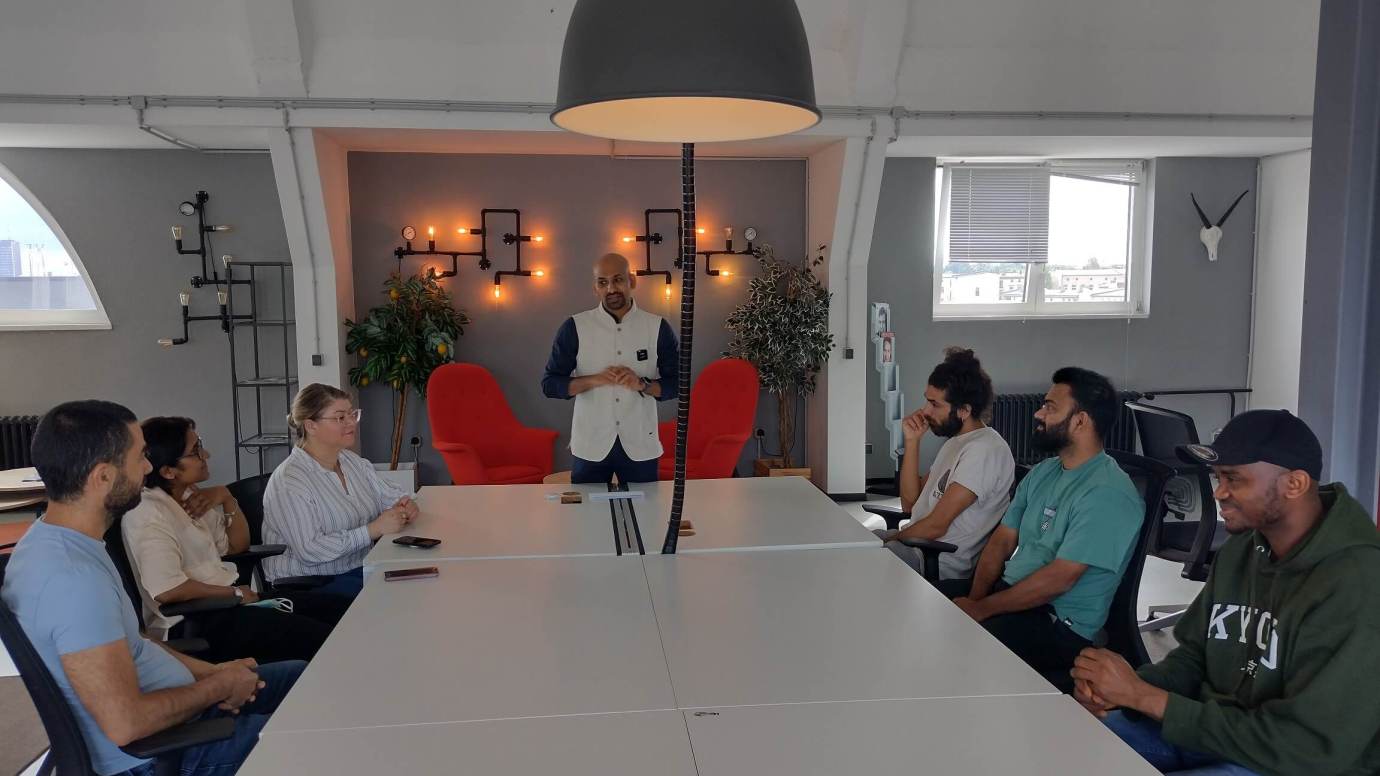 On 24th of May, Berlin School of Business and Innovation master's students studying the innovation and entrepreneurship programme were given the challenge to start an on-campus business from €50 with the aim to make a profit of €10 within three weeks.
This academic challenge was part of the Capstone module taught by Professor Dr Vivek Arunachalam. Students formed into four teams and delegated roles within the groups to initiate the challenge.
During the three weeks, the teams formulated the business idea and strategies before executing the strategies and providing updates to Dr Arunachalam on a weekly basis. After three weeks, the teams presented their businesses along with the profits or losses on-campus.
Volker Friedrich, Managing Director at GBP International, was present as a Jury/Venture Investor to analyse the team's ideas and performances while they presented their business plan. The teams also spoke about their future ideas of scaling the business with a poster session and PowerPoint presentation.
The business ideas were very creative, and all four teams made a profit, returning a minimum of 200% more than the invested capital. Students enjoyed the creative learning and were keen on scaling the business further. The teams were presented with gifts from BSBI for their initiatives.
Volker Friedrich gave advice to the students and promised to scale their business in the future with venture investments or connecting them to the interested investors.
Dr Arunachalam was overwhelmed with the response to the challenge and intends to organise BSBI Innovate Series 2 with more teams open to all BSBI students. Dr Arunachalam also hopes to give an opportunity for the entrepreneurial ventures to be presented in front of venture capitalists, investors and business incubation hubs.