BSBI Students Back on Campus for Virtual Lab Case Study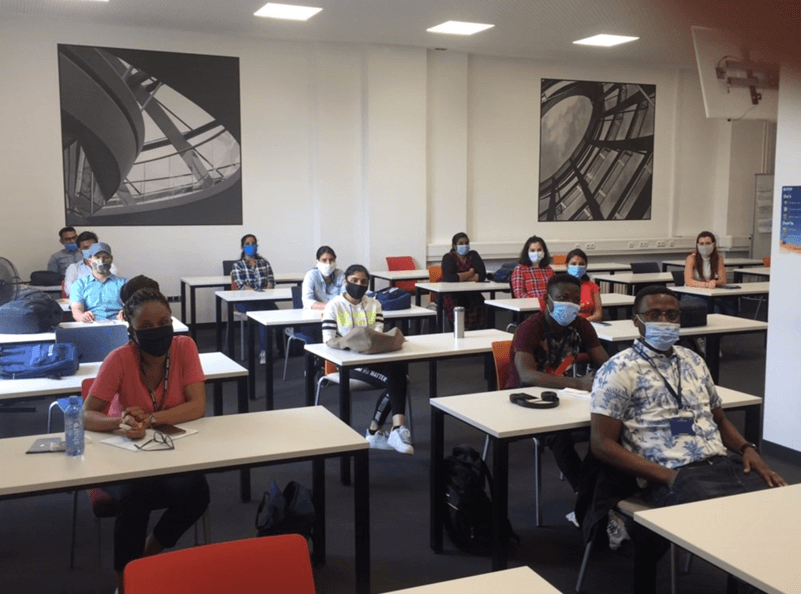 On Thursday 18 June, a Virtual Lab Case Study took place within the premises of BSBI in Berlin, seeing students back on campus for the first time since the start of lockdown.
The lab activity, which is the only one currently permitted along with exams as there are still restrictions for normal teaching, students enjoyed it. The participants were the students of the MSc in International Health Management, and for them it was also the first face to face didactic activity that took place on since they started their studies in February 2020.
Professor Dr Anastasios Fountis, Programme Leader BBA and BBA+ Foundation Diploma, organised this lab on the case study of the Harvard Professor Michael Porter on Redefining the German Healthcare. During the activity, all the necessary measures of social distancing were taken to ensure staff and students' safety.
Professor Dr Kyriakos Kouveliotis, Provost and Chief Academic Officer at BSBI, mentioned at the end of the lab session: "It was so refreshing to see the students on Campus and although that was a lab exercise, it gave us so much courage to continue our efforts towards offering to our students the appropriate didactic solutions to the current challenges they face, and above all the best available education."