BSBI's first Provost's Roundtable: The future of energy in Europe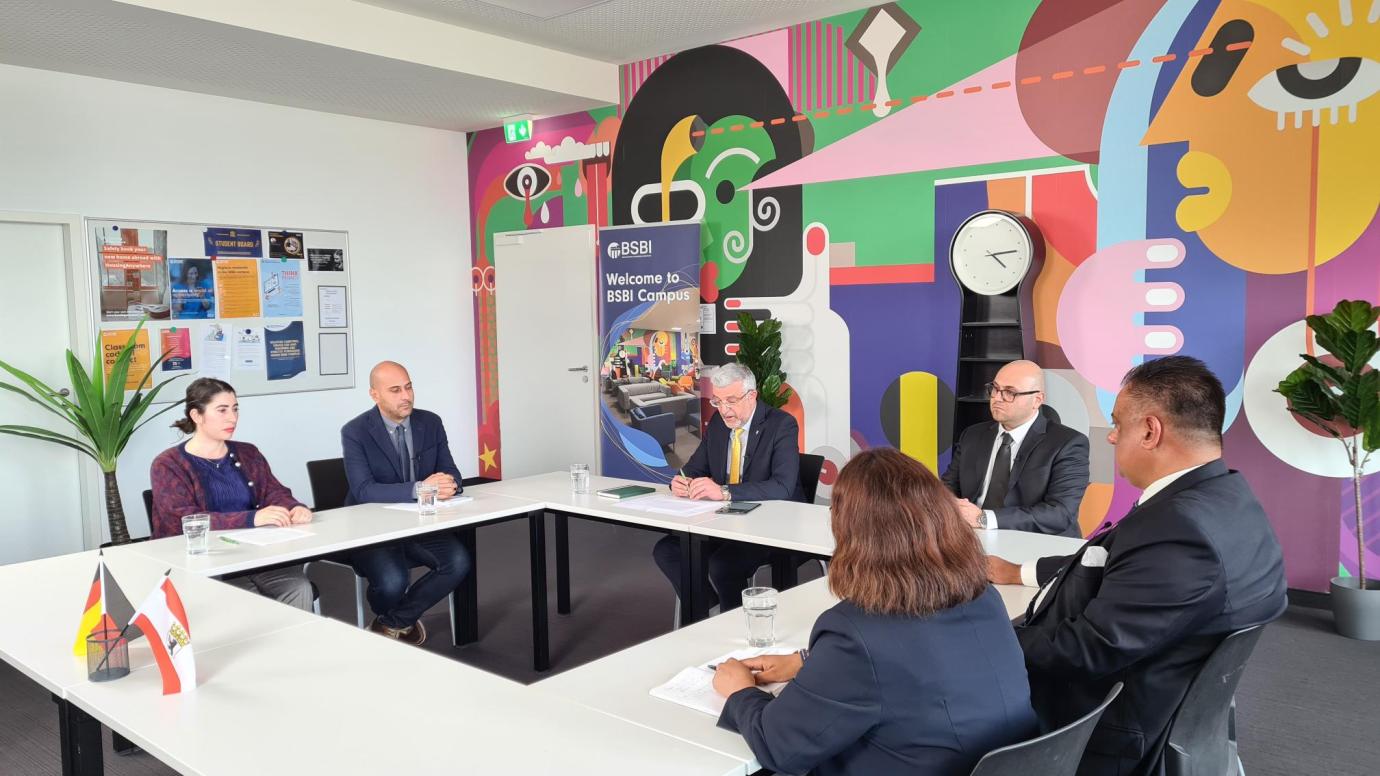 On Thursday 1 September, Berlin School of Business and Innovation held its first 'Provost Roundtable' to explore the challenges many countries are facing on the energy supply front.
The event is a new interactive academic initiative, featuring the institution's academic team as they share their insights on significant issues that affect the trade and industry and socio-political landscape of economies around the world.
The roundtable, headed by Professor Dr Kyriakos Kouveliotis, Provost & Chief Academic Officer, saw the participation of faculty members from BSBI share their thoughts and experiences.
Professor Kouveliotis said: "I am very excited to inaugurate the new BSBI initiative. This initiative comes to serve two purposes: first, to provide to our student and internal community accurate and concise information on the most current and contemporary issue, and second, to demonstrate that BSBI is an integral part of the society and in this framework an active mechanism."
The roundtable focused on the role that energy generation and consumption plays in maintaining the economy of a country and how there has been a shift in renewable and green energy generation. The energy crisis in Europe was heavily discussed in relation to the ongoing political issues surrounding the Russia-Ukraine conflict.
Professor Kouveliotis said: "The first roundtable was dedicated to discussing the burning topic of energy in Europe and its perspectives.
"All the participants of the panel felt amazing that they managed to inform all those who attended of what is really happening in regard to the energy crisis, what we predict will happen and what are the potential measures or steps to remedy the situation."
The event was streamed live on YouTube, allowing the audience to tune in learn more about the future of energy in Europe. 
Watch the recording