BSBI organises the First International Conference on Artificial Intelligence
On Saturday 24 June, BSBI organised the First International Conference on Artificial Intelligence at the Alte Post Berlin campus. This was the first major one-day conference organised by BSBI, with a focus on the topic "AI for Sustainable e-governance and business intelligence." It included presentations on artificial intelligence in media companies or education, with contributions from researchers in related fields.
The conference was attended by over 80 participants from the BSBI community, partners, the public, and scientists from universities and companies around the world, including Europe, North America, Asia, and African countries. Scientists, researchers from various disciplines, authors/co-authors, CEOs of AI-related companies, BSBI students, and those presenting their papers physically attended the conference.
The conference was led by Dr Lawrence Ibeh, Lecturer at BSBI, and Dr Farshad Badie, Vice-Dean of the Faculty of Computer Science and Informatics and Lecturer at BSBI. It began with a welcome note by Sagi Hartov, Co-Founder and Executive Chairman of BSBI, and Professor Dr Kyriakos Kouveliotis FRSA, Provost and Chief Academic Officer of BSBI. At the start of the conference, BESBI, a hologram of BSBI's mascot, introduced the new colleague, BOTSBI, a robot developed at BSBI. Together, they welcomed the participants and provided information about the programme.
The conference featured guest speakers from various companies such as IBM, AI Superior GmbH, Wunder AI, Kompetek Interaktiv GmbH, academic researchers, and industry experts who shared their views on AI and the future of AI.
The event also included networking sessions during which attendees interacted with each other, exchanged ideas and thoughts, and gathered a lot of information from one another.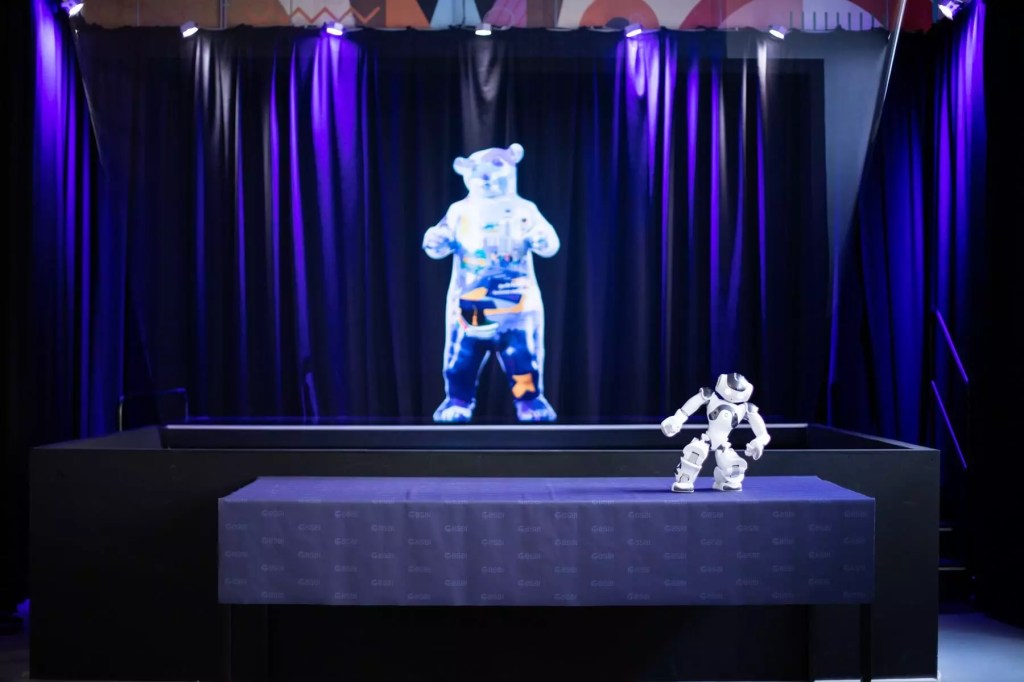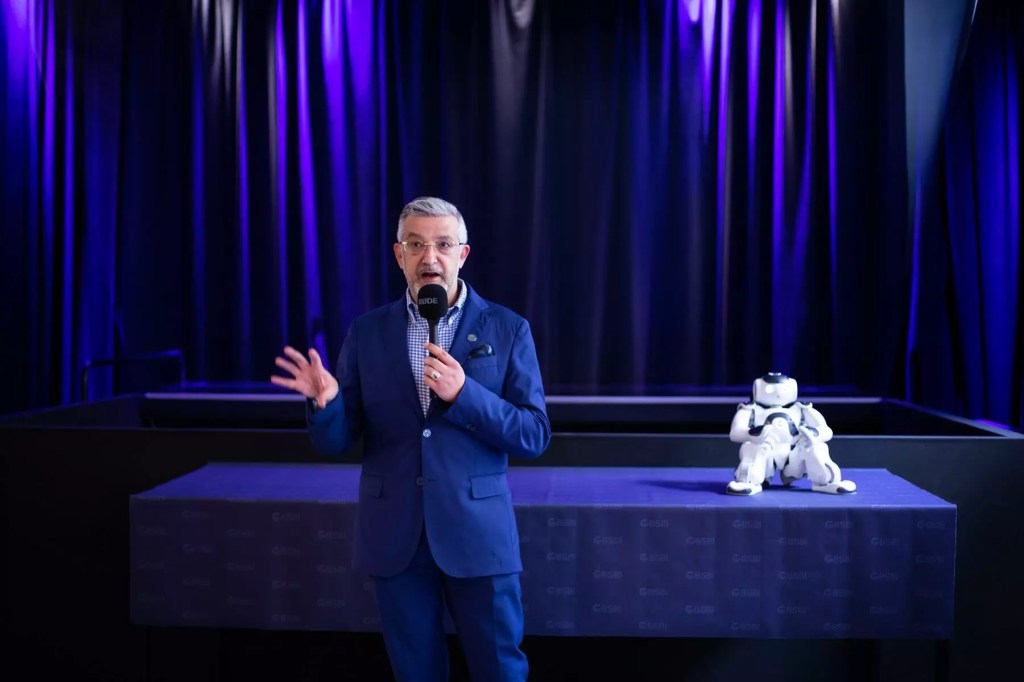 The conference was live-streamed on YouTube and was also made accessible to audiences via the Metaverse platform.
Dr Lawrence Ibeh said: "Innovative AI products will soon have a rapid and direct impact on our society and daily lives, for example, in education, healthcare, agriculture, or the entertainment industry. Therefore, companies will place special focus on scalability in the development of artificial intelligence."
One of the guest speakers, Mr Georg Olowson, Data & AI Sales & Partnership at IBM, said: "It is good to see businesses, academics, and startups coming together to discuss AI and how to collaborate to shape the future of technologies. Thank you for inviting us to this wonderful conference."
Mr Vanett Nii Lante Lamptey, a student from the MSc Data Analytics programme at BSBI, said: "As an individual relatively new to the captivating field of Data analytics and AI, I believe the AI conference was an excellent opportunity to broaden my horizons. I got a chance to engage with other people outside the classroom who have a lot of knowledge of AI and its applications, which was very informative. I am very happy that I was able to present my poster content to the attendees and receive their appreciation for the same."