BSBI organises the first edition of BSBI Future Lab Challenge ceremony
On Wednesday 11 October, Berlin School of Business and Innovation organised the first BSBI Future Lab ceremony at the Alte Post campus, announcing the winner of the D-Ticket Challenge. The lab, initiated on Saturday 16 September, by Dr Gemma Vallet, Lecturer at BSBI, with the support of Professor Dr Kyriakos Kouveliotis FRSA, Provost & Chief Academic Officer at BSBI, along with various BSBI departments, aimed to envision the future of sustainable branding, advertising, and marketing.
Twenty students from diverse backgrounds formed five groups, attended three intensive workshops on the D-Ticket German national campaign. On Wednesday 11 October, each group presented their campaign ideas to a jury comprising Dr Monika Klein, Dean of the Faculty of Creative Industries, Dr. Gregor Tkachov, a Lecturer, and Dr. Gemma Vallet, a Lecturer, as internal BSBI jury, and Mr. Wolfgang Schwenk, Managing Director at Deutschland Mobil 2030 GmbH, Ms. Andrea Cossaboom from Kampagnerbüro Deutschland Mobil 2030 GmbH, and Mr Christian Ringlepp from the renowned PR company Scholz&Friends as external industry experts.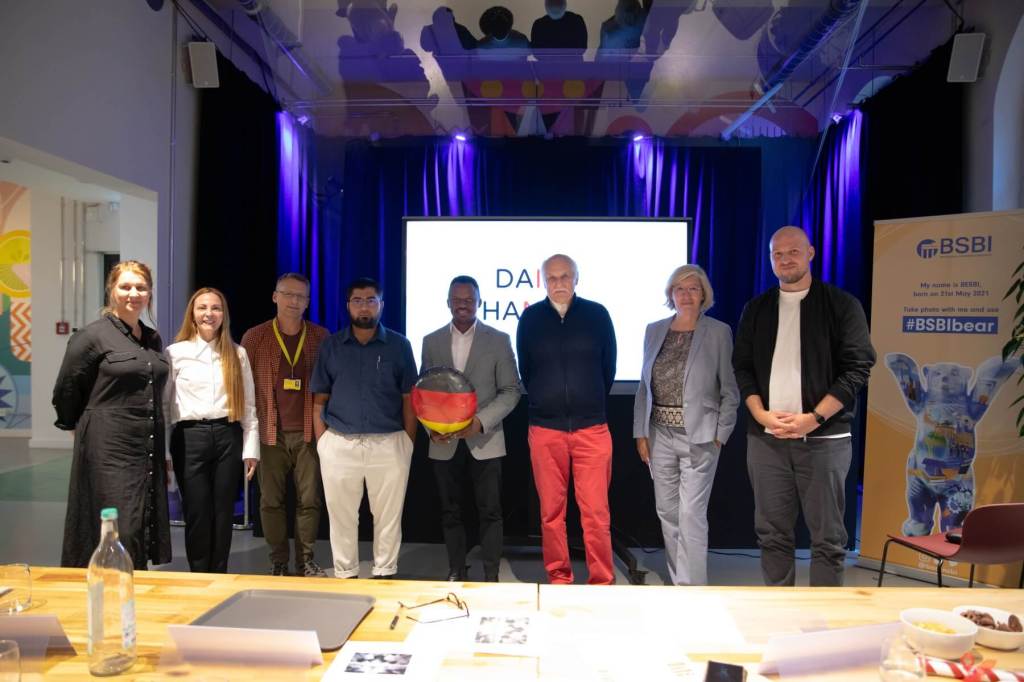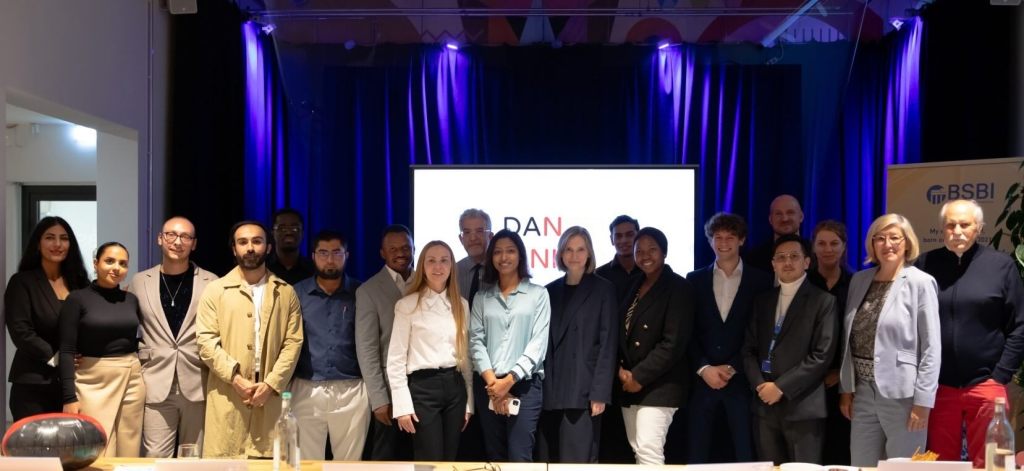 The team of Ebenezer Olorunfemi and Mohammed Aftabuddin emerged as the winners, with their campaign focusing on promoting D-TICKET while encouraging kindness during the use of public transportation.
The team of Loiwe Shawa and Bijneshwor Shrestha's "Germany is all yours" campaign secured second place. Team of Taylan Efe Tas, Matteo Lucchese, and Norina Neeshas' campaign with exceptional visuals and campaign assets followed, along with Shweta Surve, Liubov Antonova, and Ivel Simon Mathias' concept of "Embracing the spirit of Germany." The team of Erdinç Kayaoglu, Chidozie Aghaji, and Farzaneh Borjiyan proposed a unique QR code-based idea.
All participants received certificates, while the winning idea received a professional opportunity from D-Ticket Mobil 2030 GmbH to implement their idea across various media channels in Germany.
A pilot campaign will test the winning idea and other concepts from the BSBI Future Lab participants in a selected German region. Additionally, interviews with D-Ticket marketing managers and directors, along with symbolic gifts from D-Ticket, will follow. The students' contributions to the D-Ticket national campaign will be recognised in the national media.
Mr Wolfgang Schwenk, Managing Director at Mobil 2030 GmbH, said: "It's amazing to see how the participants did a great job in such a short time (3 weeks). The campaigns demonstrate that the students worked really hard and performed in a professional manner."
Professor Dr Kyriakos Kouveliotis, Provost & Chief Academic Officer, expressed: "I extend my heartfelt welcome to each of you to BSBI Future Lab, a crucible of creativity, sustainability, and future leadership. Thank you for being part of this pivotal moment, joining hands with us as we stride into the future crafted with sustainability at its core."
BSBI is looking forward to organising more challenges for students under the BSBI Future Lab initiative.