BSBI organises industry visit to MotionLab Berlin
On Tuesday 25 July, a group of Berlin School of Business and Innovation students, accompanied by the Careers Service Team, visited MotionLab Berlin, one of the largest start-up incubators and innovation hubs in the city.
The Lab is located in a big industrial warehouse in the former East Berlin district of Alt-Treptow. It serves as an incubator space for creative start-ups at all levels: pre-seed, with seed investment, or in the market expansion phase. The Lab boasts world-class machinery and equipment, including 3D printers, laser cutters, wood and metal cutters, electronics, and textile machinery, available for use by its members. It also offers young entrepreneurs excellent support within an ecosystem made up of about 70 hardtech startups, some of which are well-established in their markets. These startups work towards developing cutting-edge solutions to address issues such as global warming, scarcity of resources, sustainable mobility, social exclusion, or poverty.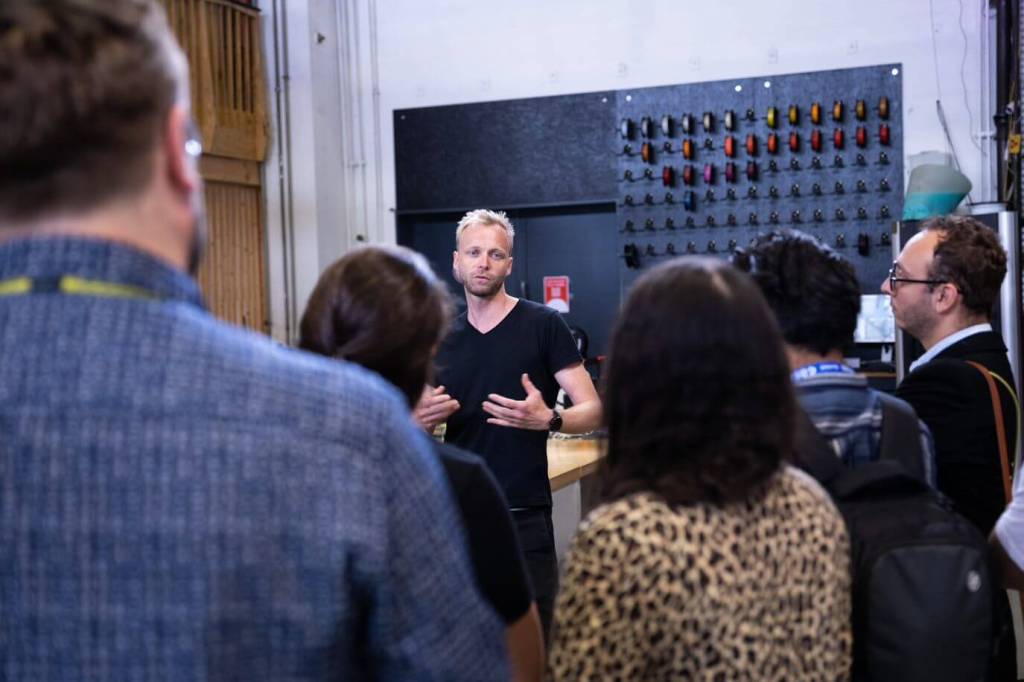 .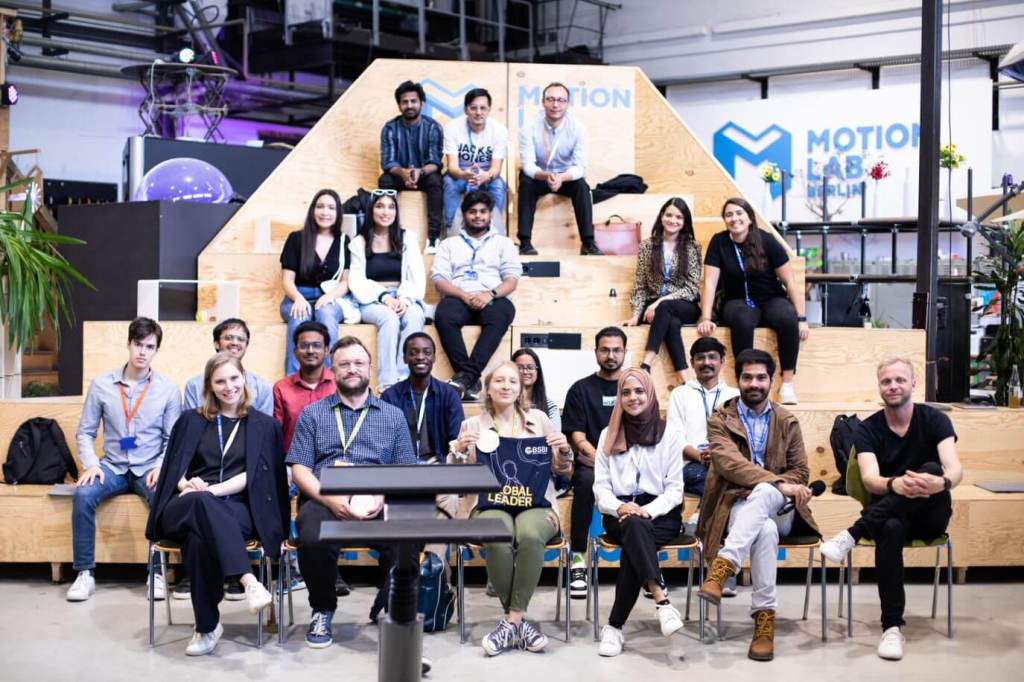 .
During the visit, students listened to a presentation by Rene Giese, the CEO and co-Founder of MotionLab, and by Max Cuppens, a start-up founder and owner of Mifactori, a company manufacturing sustainable 3D camper van interiors. Max Cuppens talked about the inception and growth of his unique business. Following the presentation, students were taken on a guided tour of the facilities, including a live demonstration of the laser cutters. Additionally, Adarsh Agarwal, one of the BSBI students, had the opportunity to do a mock pitch for seed investment for his business, 'Break Free Berlin', a cultural events start-up. This pitch took place in front of the MotionLab experts, the BSBI Careers Service Team, and other participants.
The visit provided BSBI students with a chance to gain an understanding of the start-up process, from the initial idea to a successful market entry. Students also had the opportunity to observe how modern three-dimensional product elements are manufactured and to experience the vibrant start-up ecosystem in Berlin. Further workshops for BSBI students at MotionLab are planned for autumn and winter.