BSBI management organises an Amsterdam Exchange Programme for Hamburg students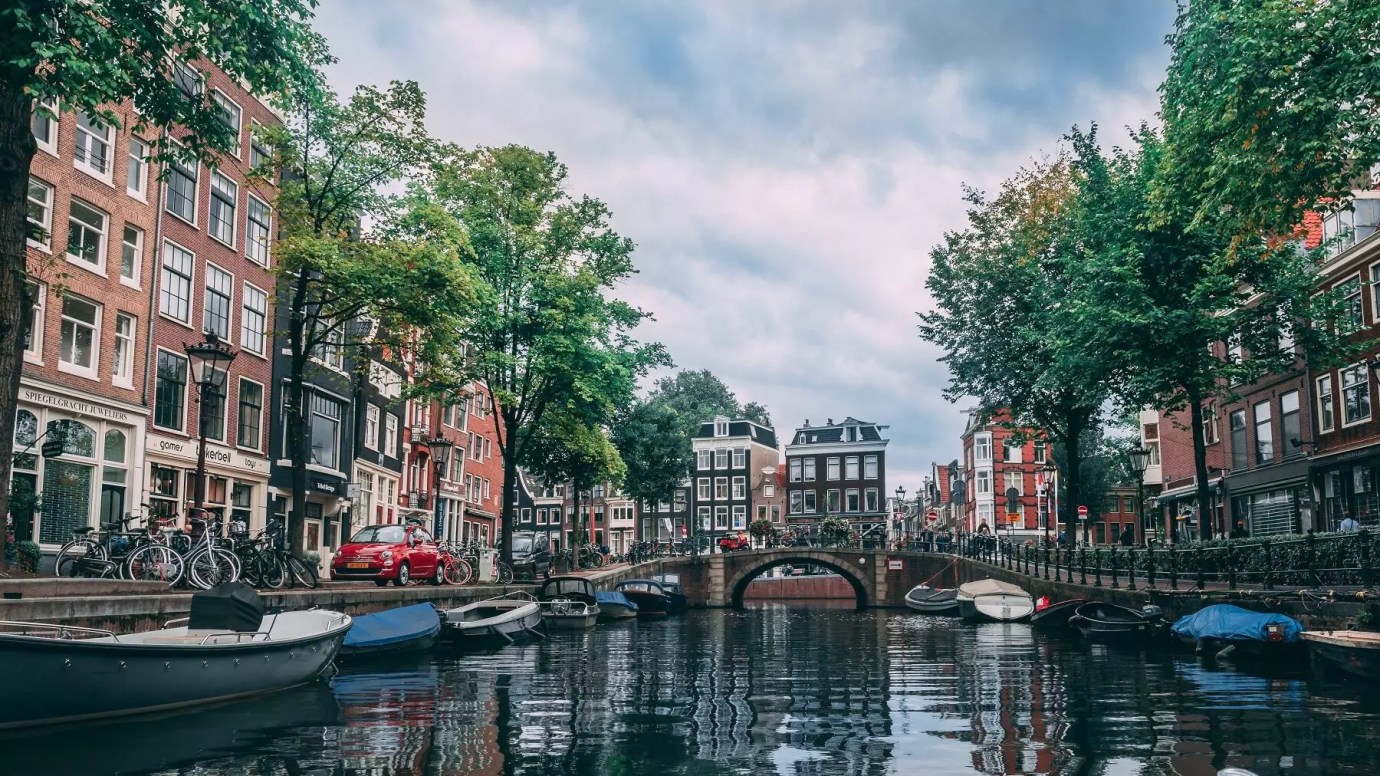 BSBI management and IC University, organised an Amsterdam Exchange Programme for Hamburg students. This programme was one of the first GUS Europe one-week cross group student exchange programmes and was held from 24th April to 28th April.
The BSBI Student Services Team and Academic Team managed this event. The course was attended by 20 students and Ms Liz Fernando, Head of Creative Industries Faculty.
The programme was taught in the boutique business school city centre campus which is situated in the canal district in Amsterdam. The course was all about writing a business plan for creatives: sessions were mixed with theory, museum visits and entertainment activities. Students have learned about the Belbin model, how to create balance sheets, the marketing mix, unique selling points and how to create their own business ideas.
The students had the opportunity to explore the famous art galleries of Spiegelstraat and museums for inspiration. They also visited the NDSM Pier of Amsterdam Noord, which is a signature, bustling creative scene of urban developers and street artists. The trip took place during one of the most significant days in the Dutch calendar, around the national holiday of King's Day. During King's Day, Amsterdam transforms into a festive street party. The students were encouraged to join the pulse of the city and take inspiration from the national holiday for a photo challenge, which delivered some excellent artistic results!
Students were provided with great care, meals, accommodation, study materials, public transportation cards within Amsterdam city and evening programmes to explore Amsterdam's culinary and cultural scene.
Liz Fernando, Head of Creative Industries Faculty, said, "I firmly believe that this educational exchange programme not only widened the perspective of creative/design students, but it also changed what they think about their skills and path of education. Education does not only occur in a room with four walls; it also happens with true observation, experiences, travels, meeting and engaging with communities. BSBI and IC Amsterdam collaboratively paved the way for a progressive and innovative design career within the GUS Group."
Yuksel Dilara, Class Representative, said: Thank you so much for organising such a great trip, we had a so much fun and the Master Course was a great experience.
Finally, the IC Shorts and BSBI ended with a certificate ceremony, following the brilliant business plan presentations of all creatives and a boat tour around the 17th century canal ring area of Amsterdam!