BSBI hosts RegioTalk at Alte Post campus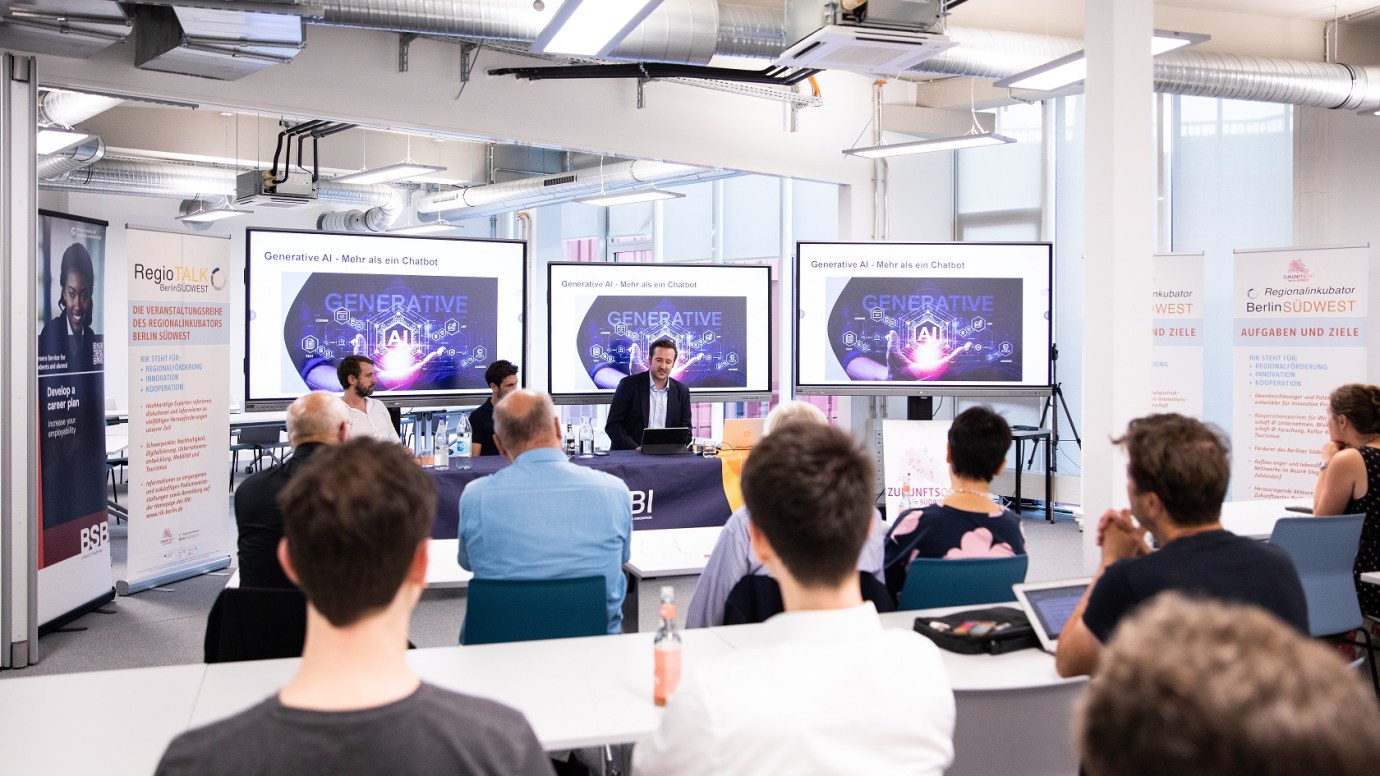 On Thursday 7 September, Berlin School of Business and Innovation hosted the September edition of RegioTalk, at its Alte Post campus in Berlin. The talk is a cyclical event which is run by the business incubator Berlin Südwest, an initiative co-financed by the regional government of Berlin.
Ernst Suganandarajah, Managing Director of BSBI and Sebastian Britz, CEO H & SB Capital) made the opening speeches and greeted the audience.
The event included presentations on subjects such as generative AI, the potential of AI for the German economy and the integration of LLMs in access-restricted environments.
After keynotes from Sebastian Britz, Christian Schellenberger (Co-Founder of COSMICGOLD/MD Schellenberger Ventures GmbH), and Alexander Acker (Co-Founder of logsight.ai), followed by a podium discussion, attendees gathered at the BSBI networking area on the fourth floor and rooftop terrace for refreshments.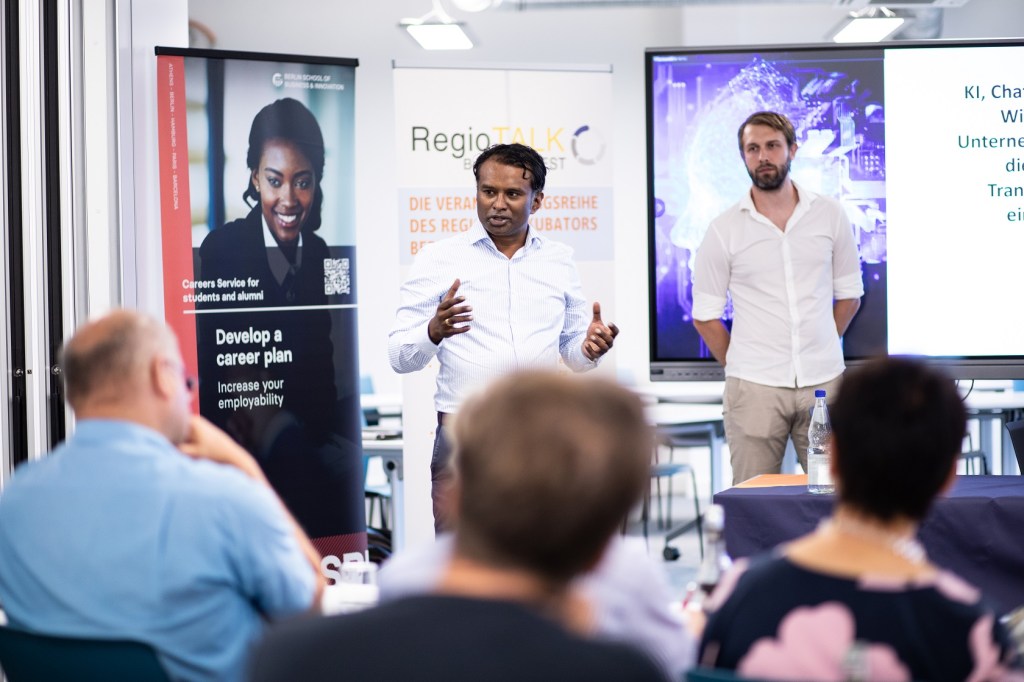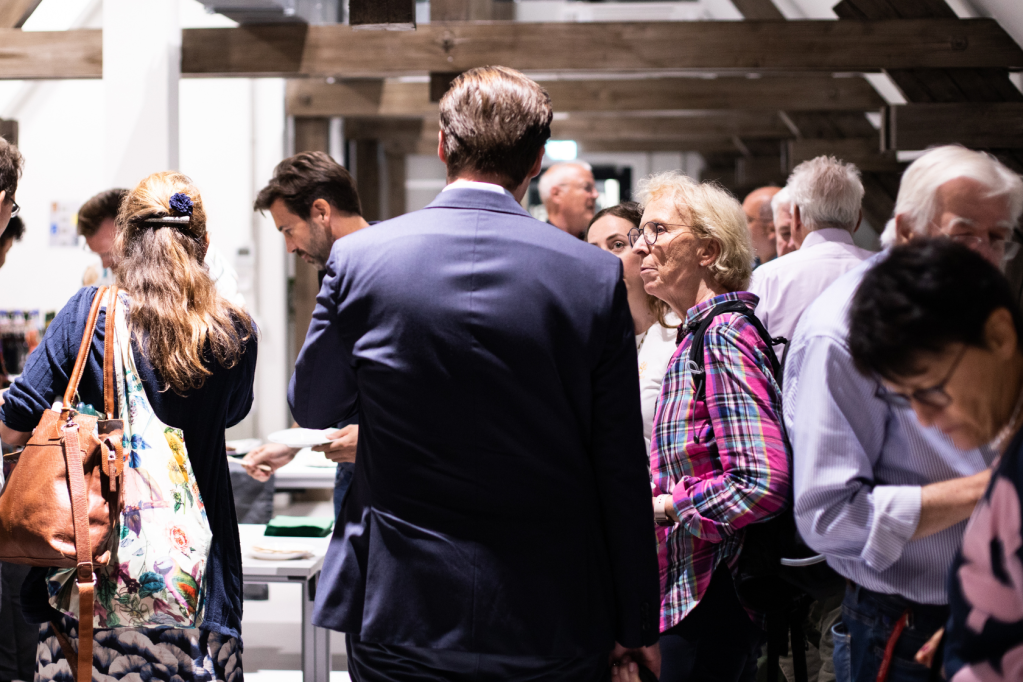 BSBI Careers Service continuously expands its business partnership network in Germany and works with both private and state-owned entities to bring industry experts, innovators and business leaders into direct contact with its staff and student community.      
This was the first event held entirely in German at BSBI.