BSBI Hosts New 'BSBI Dialogues' Webinar on Digital Governance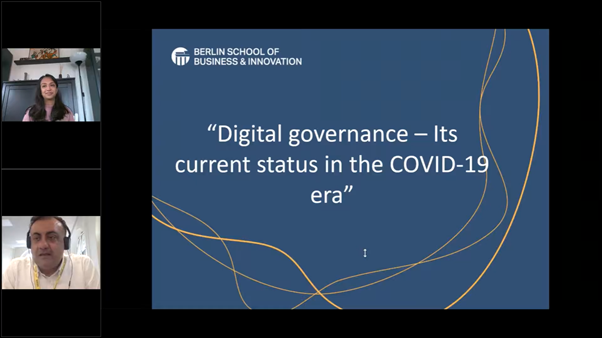 On Wednesday 26 August, Berlin School of Business and Innovation (BSBI) hosted the latest webinar of the 'BSBI Dialogues' series, titled 'Digital Governance – Its Current Status in the COVID-19 Era'.
The webinar was conducted by Professor Anastasios Fountis, Head of Undergraduate Studies at BSBI. Joining him on the panel were Nimisha Brahmbhatt, Managing Director at Quantum Global Consultants and Hamish Mackenzie, Founder of Digital Resilience UK.
The panel provided webinar participants with insights into digital governance and the vital role that is plays in the current pandemic and the potential mid and long-term effects on the economy, labour market, societal interactions and psychology.