BSBI Hosts Graduation Ceremony 2021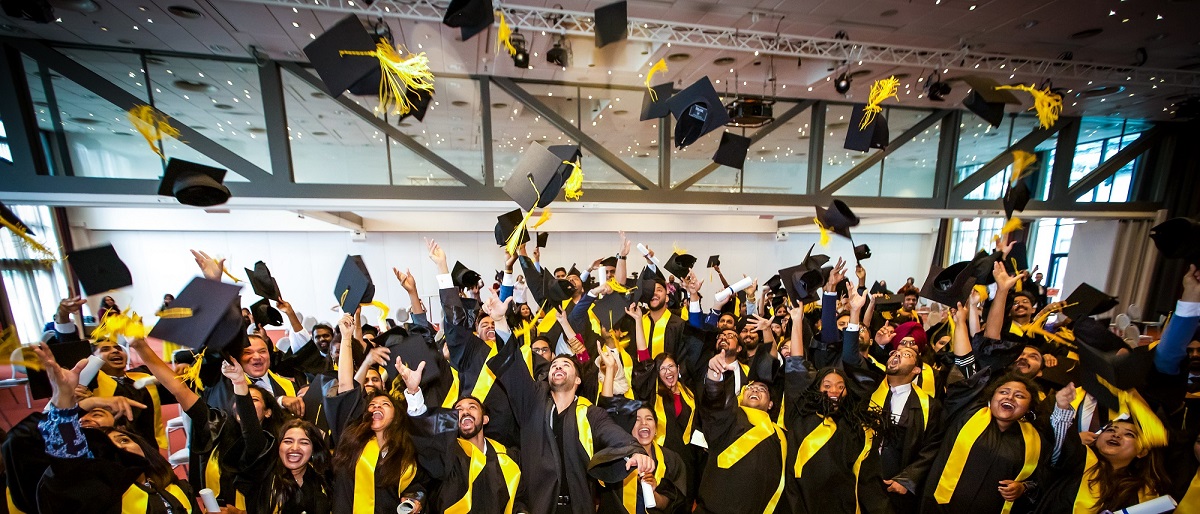 On 26 July 2021, BSBI hosted its first graduation ceremony with over 400 students being added to the school's growing alumni network. The event took place in a venue based in Berlin and students enjoyed their special day.
The event started with speeches from Prof. Dr. Kyriakos Kouveliotis, Provost & Chief Academic Officer, followed by a number of keynote speakers. Students also heard from Sandra Ejiofor, outgoing President of the Student Council, who represents the student body of BSBI. Special guest, Prof. Dr. Maurits van Rooijen, Chief Academic Officer Global University Systems, also participated in the ceremony.
After the event, students moved into a reception for photos and refreshments. Event was also hosted LIVE on YouTube for families to see their loved ones walk on stage. The whole event followed COVID-19 rules and adhered to all hygiene rules.
Commenting on the day, Manali Shetty, BSBI alumni, said: "We thought ceremony would never take place due to never ending pandemic but BSBI made it happen."
Getting ready with graduation gowns!
Watch the event here
Mandatory cap flying moment!
Sandra Ejiofor, Outgoing President of Student Council giving her graduation remarks
Alumni waiting for the event to start!
Catherine Flynn, Head of Student Services with Alumni!