BSBI Hosts First Job Fair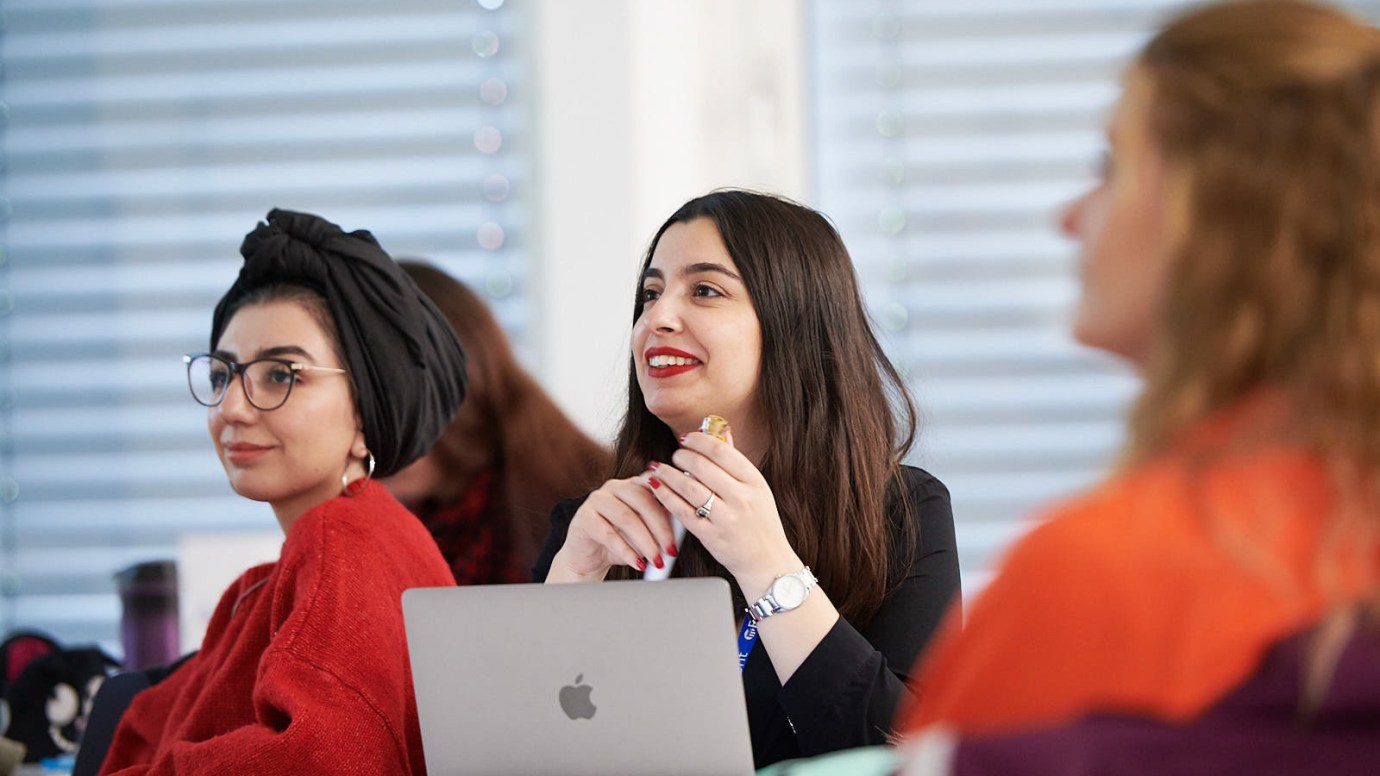 On Thursday 7 March, Berlin School of Business and Innovation hosted its first ever Job Fair, with various companies coming to the Potsdamer Strasse campus to present interesting job opportunities to the students.
All the companies taking part in the event introduced themselves to BSBI students, who had the possibility to explore their activities and discover potential employment opportunities within the area of their studies. Way Fair, a home décor provider focused on technology and innovation, presented interesting insights to marketing students, while travel boat rental ZIZOO and events work agency Flagris Personal were a perfect fit for students currently enrolled in the MA in International Tourism, Hospitality and Event Management.
Showcasing their work, these businesses were on hand to share valuable advice on how to secure working experience in the industry of choice. Most importantly, many students took advantage of the networking opportunity to take on job offerings presented to them by the companies attending the event.
BSBI students enjoyed the event and expressed their satisfaction for an initiative designed to help them transition to the world of work after completing their studies.
Students talking to each other's at BSBI's first job fairThey appreciated that this opportunity was brought to them by the school, along with taking home work experience and cool gadgets.
Thank you to all BSBI staff who worked on this event!
BSBI has developed a number of collaborations with leading institutions in the world of academia and commerce. In order to create and deliver an effective educational experience for its students, the school has also established a strong network of commercial partnerships with key businesses.
This initiative aims to actively support students providing further learning resources through guest speaker and events, mentoring and employment opportunities, along with benefits such as discounted services and assistance. These partnerships include:
Wework

Mobike

Uniplaces

Global Hospitality Services

Leonardo Hotels

Spotahome

Acama Hotel + Hostel

Moberries

H4 Hotels

H2 Hotels

Ad Astra Immobilien

YoungCapital

CHM Develop Talents

FitX

Flagris

Zizoo