BSBI holds launch event at new campus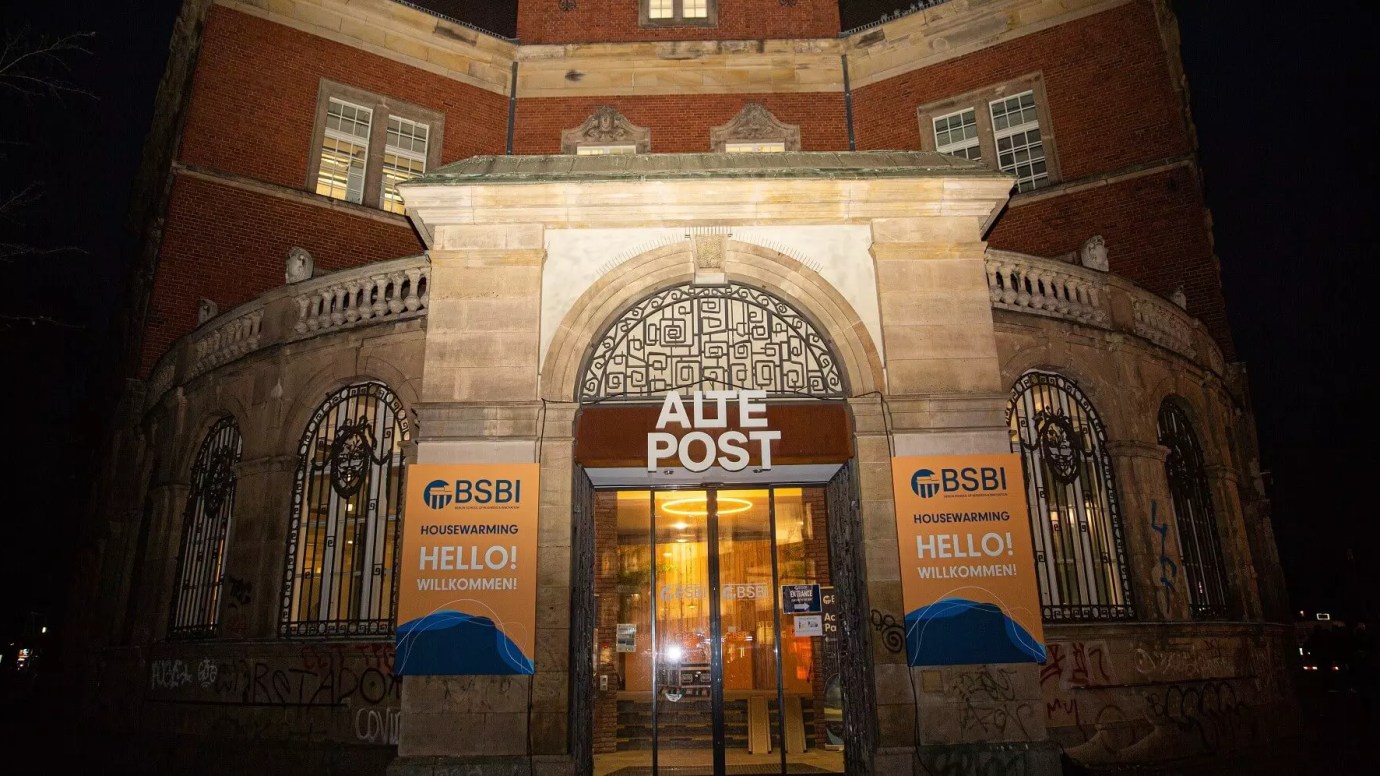 On Tuesday 29 November, the Berlin School of Business and Innovation officially opened its new Alte Post campus in the Neukölln district of Berlin. 
After four years at its original campus in Potsdamer Strasse, where BSBI has been since it was founded, the school has moved to the historic Alte Post building. At the new location, there will be more than 3,000 students from over 100 nations.
During the official opening of the new campus, Sagi Hartov, CEO of GUS Germany and Co-Founder and Executive Chairman of BSBI, welcomed the guests. He said: "We are thrilled to reveal our new campus and to become part of this fast-growing neighbourhood.
"Neukölln attracts young people from diverse backgrounds, something that reflects our student body, and as an innovative area in constant development, it's the perfect location for our programmes and cutting-edge teaching, preparing students for the modern workplace. This is a remarkable day not only for BSBI, but for GUS Germany as well as we deepen and renew our presence in Berlin."
Martin Hikel, District Mayor of Neukölln, said: "It is an important and encouraging signal for Neukölln that life is returning to Alte Post. The new campus on Karl-Marx-Strasse, the artery of our district, enriches the historic centre of Neukölln."
During the event, attendees were able to get a feel for the new campus, which spreads across 17,000 square metres. The evening was hosted by a hologram of BESBI, BSBI's Berlin Buddy Bear mascot and international artist, Victor Ash, who unveiled a work of art painted especially for BSBI. The celebrations with staff, students and guests continued throughout the evening.  
Professor Dr Kyriakos Kouveliotis, Provost and Chief Academic Officer, said: "We went from teaching 1,000 hours four years ago to now teaching around 30,000 hours across 50 programmes at all levels. Due to this incredible growth, our old campus had become too small to host all our activities and we needed a space suitable for our students' ambitions."
You can watch the ceremony here.