BSBI FCI hosts party to welcome new students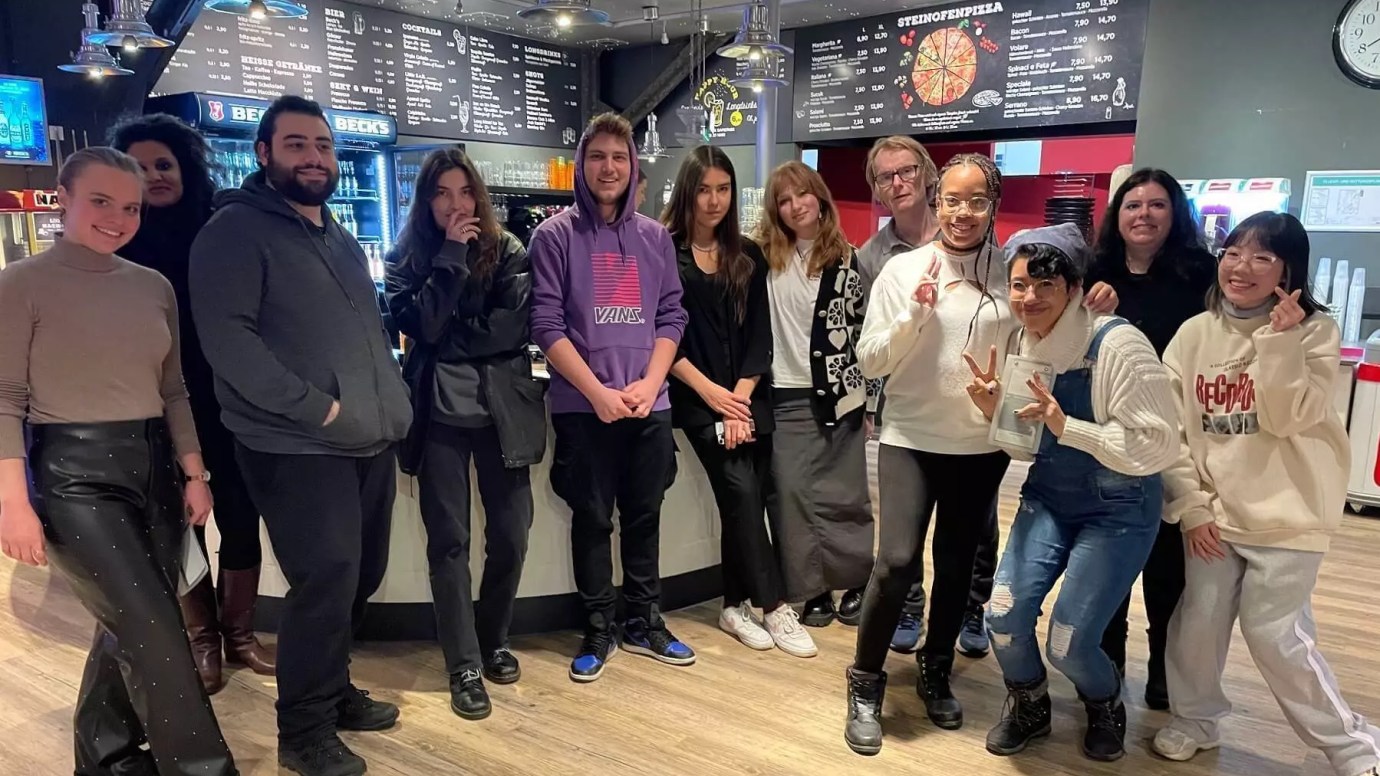 On Wednesday 14 December, BSBI Faculty of Creative Industries hosted a Freshers Party to welcome new students to the Hamburg campus for the October 2022 intake.
The event was organised by BSBI FCI's Student Services Team and Academic Team, and was directed by Head of Student Services Team. The event was attended by 14 participants at Schwarzlichtviertel in Hamburg.
BSBI staff members and previous intake students were also present to welcome the students during the event. The venue had an indoor area where the students had the chance to play various games, enjoy drinks and pizza. Positive feedback was received from the new students, and they explained how well they have settled in. It was a perfect chance for them to immerse themselves in the BSBI student community and get to know fellow students.
Lalit Singh, Student Welfare Officer, said: "The event was very creative and exciting with different games. The event included the other intake students to create a welcoming atmosphere for the freshers. Students from various cultures and regions came together, played games and enjoyed themselves."
Liz Fernando, Head of Academic Operations Arts, said: "With shared efforts, all departments at BSBI and the dedicated Student Services Team in Hamburg organised an evening full of activities for our freshers from our October intake.
"As the initiation of their new chapter in life, the higher education at BSBI, we are delighted and proud to offer students the space and room for community building across the academic domains. We are truly grateful to our Student Services Team namely Lalit Singh and Elizaveta Diatlova under the lead of Maria Lopez and we are looking forward to more inspiring activities."