BSBI and Gradconsult organise Germany Early Careers Group July meet-up
On Thursday 13 July 2023, the Berlin School of Business and Innovation and Gradconsult Ltd. hosted the Germany Early Careers Group (GECG) July meet-up. GECG is a LinkedIn community of 200+ employer, university and supplier representatives operating in the early careers sector in Germany.
BSBI hosted the group's conference on its campus in Alte Post. Organisations such as Amano Group, Arden University, Austin International, Bundesagentur für Arbeit, Deutsche Bank, Enterprise Autovermietung, FDM Group, JobTeaser, Odoo DE, Otoqi, SRH University, Wayfair, Vinted and Zalando attended the sessions. The session covering the role of AI in early-career recruitment was delivered by Kerry McElroy, a Senior Consultant at Gradconsult Ltd., and another session on retention of participants at careers and employer events was delivered by Michael Ferenc, Careers Service Manager at BSBI.
.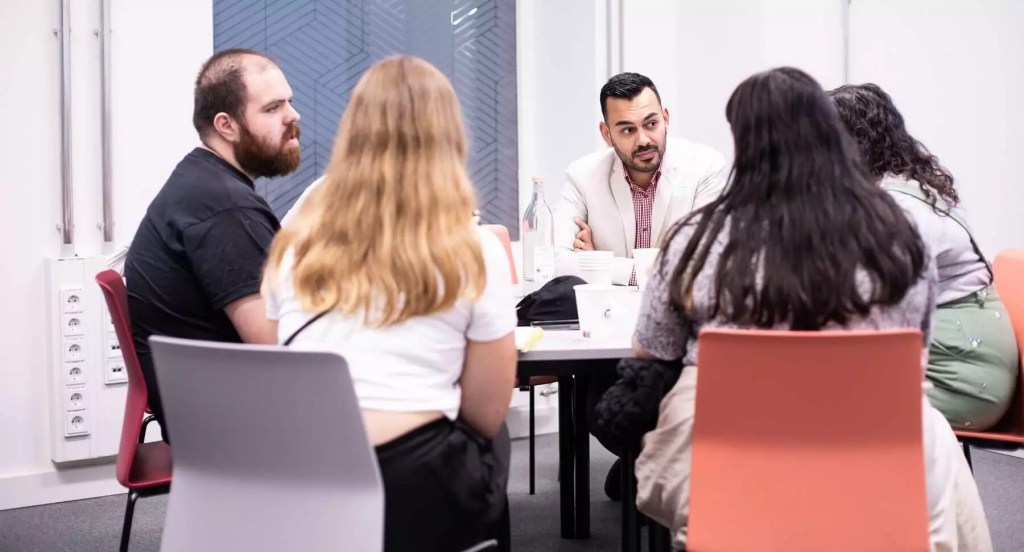 .
Discussions about current job market trends in Germany and its landscape of entry-level positions followed. In the afternoon the event participants moved to the Alte Post rooftop for a more informal networking session over fresh food, cocktails and soft drinks which took place in exceptionally favourable weather conditions. 
BSBI Careers Service engages actively with local and national employers at professional events such as this one to keep abreast of the latest developments in the job market in the country, help facilitate dialogue between business and academia and to forge lasting partnerships offering BSBI students and graduates placements and job possibilities and its members of staff excellent networking and business development opportunities.
GECG community offers an excellent platform for both company recruiters and university career services to come together to share, connect, innovate, learn, collaborate and benchmark for the benefit of the early careers sector in Germany.