Top 7 summer events in Barcelona for students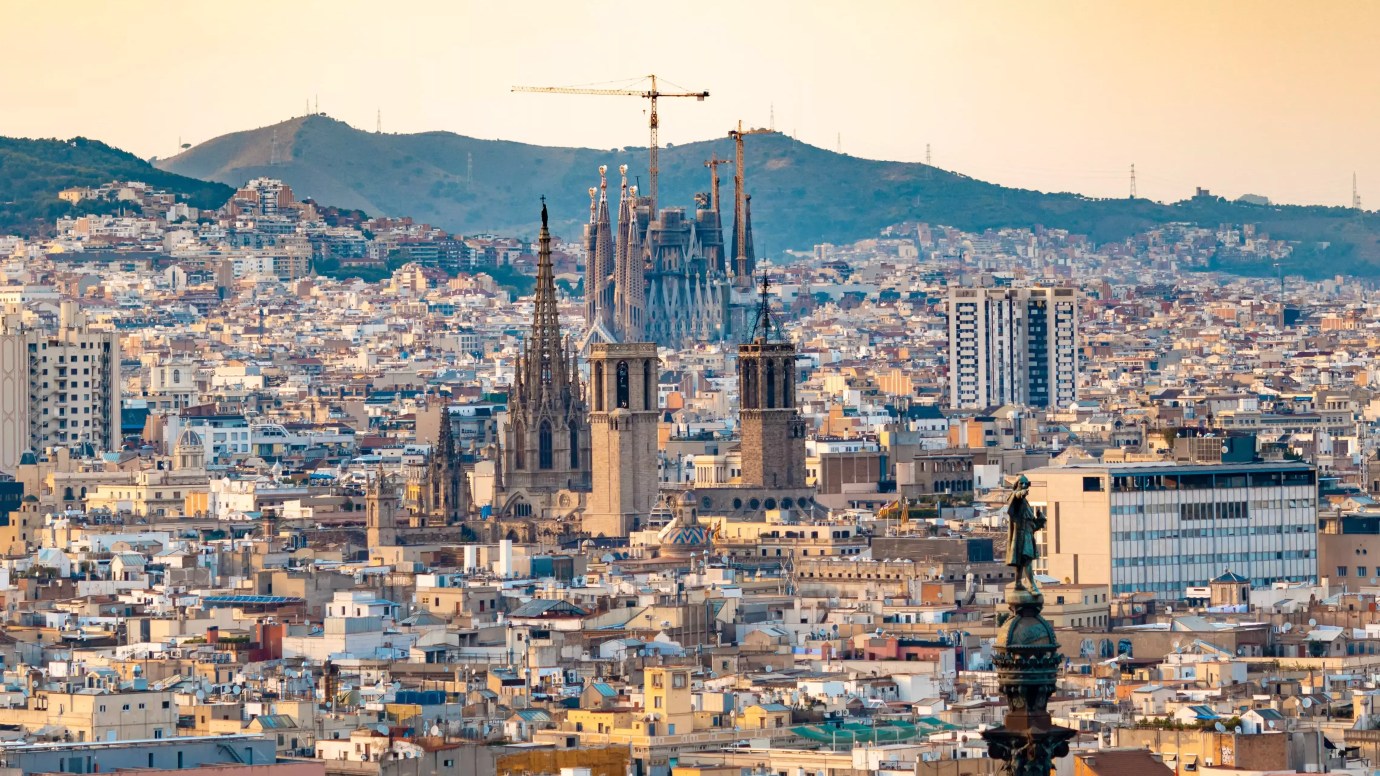 Barcelona, the cosmopolitan capital of Spain, is famous for its rich cultural scene. The city that overlooks the Mediterranean Sea offers everything from glorious architecture to beautiful beaches and much more. Barcelona is a great attraction for tourists but it is equally good for students who would prefer to make use of its excellent educational infrastructure.
Summer in Barcelona is an incredible experience for students for several reasons. The city is known for its vibrant culture, history, and architecture, making it an ideal destination for learning and exploration. The Barcelona festival will offer you a plethora of activities and events during the summer months, including festivals, concerts, and outdoor markets.
The city provides excellent opportunities for students to study abroad and gain an invaluable international experience along with learning about the history and culture of the city. You also get the chance to soak up the sun on the beach, participate in water sports and dig into some scrumptious Paella and Croquettes. Head to Barcelona for an unforgettable summer experience and enjoy these popular Barcelona festivals.
Discover more blogs associated with the business programmes:
  Grec. Festival de Barcelona
The popular international theatre, dance, music and circus festival in Barcelona is set to take place this summer. According to the Barcelona Turisme website, this event will take place in June and will continue until July. It will offer a wide range of programmes that are designed to entertain people and give them a glimpse of some wonderful arts.
If you are keen to attend this Barcelona festival, then you can check out Barcelona.cat website for information on the tickets and venue.
  50th Trofeu de Vela Conde de Godó
If you are a fan of boat racing, then check out the regatta festival which is one of the most fun summer events in Barcelona. This four day competition will begin on 24th May and last till 28th May. According to the Barcelona Turisme website, this is a great time to enjoy some sailing.
This would be the 50th year that this Barcelona festival has been celebrated and the event is organised by the Real Club Nàutic de Barcelona.
  Listen to some Coldplay
If you are a music lover, then you can enjoy watching the popular international music band Coldplay perform in Barcelona this year. The band will be playing from 24th to 25th and 27th to 28th May in the city.
According to LiveNation magazine, this is part of their Music Of The Spheres World Tour and they will perform at the Estadi Olímpic Lluis Companys in Barcelona.
  Primavera Sound 2023
If you are into alternative music, then you can check out Primavera Sound festival which is set to take place from 1st to 3rd June. According to the Barcelona Turisme website, this alternative music festival will host some of the biggest names in alternative music including Depeche Mode, Blur and Bad Religion.
  Fórmula 1 AWS Gran Premi d'Espanya
A Formula 1 race track can get your spirits high with adrenaline and excitement. What better way to beat off the summer heat in Barcelona than checking out the Spanish Formula 1 Grand Prix, which will take place at Circuit Barcelona-Catalunya.
According to the Barcelona Turisme website, this Formula 1 race will take place from 2nd to 4th of June.
  Celebrate the day of day of St. John
You can join the locals in the midsummer night's celebration in Barcelona where the beaches will be lit up with amazing fireworks. You can enjoy the balmy night surrounded by bonfires and have a lot of fun as the beaches are busy and lively.
Another highlight of this summer events in Barcelona are the open-air festivals at Poble Espanyol Museum. According to Ticket Shop Barcelona, this event takes place between 23rd to the 24th June in 2023.
  Picasso Celebration 1973-2023
If you are inspired by Picasso's work, or are simply an art aficionado then you must check out this event that is organised to celebrate Picasso. This exhibition will take place at Barcelona's design museum. It will showcase ceramic and other arts that had close ties with the artist and were a source of inspiration for legendary artists.
According to the Barcelona Turisme website, the event will continue from 21st June – 17th September.
Studying in Barcelona can be a fabulous experience for students and Berlin School of Business and Innovation (BSBI) offers them the unique opportunity to study at not just one but two destinations. The prestigious business school offers various graduate, undergraduate and doctorate programmes in a variety of fields.
Along with providing high quality education, student support and career guidance, BSBI also offers a unique international study experience where students can start their studies in Barcelona and complete them at the Berlin campus.
This unique opportunity will allow students to experience the culture and learning methods of two different countries, widening their perspectives and preparing them for a global career.
To learn more about studying in Barcelona, click here!
FAQs
When do these summer events usually take place in Barcelona?       
The summer events in Barcelona take place in various different venues depending upon the nature of the festival. You can enquire into the details and book tickets for the events on the Official Barcelona Tourism website. 
What is the best way to get to these events in Barcelona?       
Students can easily travel around Barcelona using the most accessible modes of transport that includes walking, cycling, and using public transport such as buses and metro trains. The city also has a bike-sharing scheme and electric scooter rentals, which can be a fun and eco-friendly way to explore