5 ways your business can benefit from ChatGPT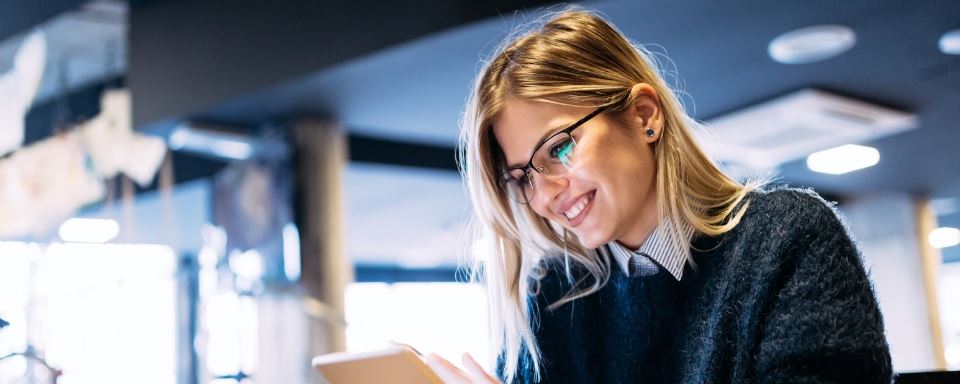 ChatGPT has taken the world by storm and caught the attention of everyone: brands, business heads, industry experts, professionals and even the common masses. According to New York Times, the AI-driven chatbot became code red at Google as the global brand feared it could upend the industry and cause a serious threat. 
Meanwhile, other businesses have been busy exploring ChatGPT benefits and using this tool as a new way to research information. According to Verge, Amazon is already planning to give Alexa, ChatGPT-like capabilities and Industry 4.0 has gotten amplified by this AI. 
As everyone is discovering new ways in which ChatGPT can be used- creating content, presentation, designs, strategy and more, ChatGPT for business is becoming a buzzword in the industry. 
Business owners must start to understand this chatbot better and start implementing it at work.
Discover more blogs associated with the business programmes:
What is ChatGPT?            
As Open AI describes it, ChatGPT is a natural processing tool that offers detailed responses to a prompt that is typed in by the user. ChatGPT describes itself as a large language model created by OpenAI that uses deep learning algorithms to generate human-like responses to text-based queries. It is designed to understand natural language and can be used for a wide range of applications, including chatbots, virtual assistants, and customer service tools.
How are businesses using ChatGPT?                      
Businesses around the world are already exploring the full potential of ChatGPT and looking at new ways to understand how does ChatGPT work for their business. Some of the top brands in the world have already integrated ChatGPT into their business model and are benefiting from it. 
Salesforce has partnered with this AI tool to create Einstein GPT, a customer relationship management (CRM) tool. Microsoft is using ChatGPT 4, the latest version of Bing chat service. Duolingo Max also uses ChatGPT 4 to answer questions and queries. 
According to Business Insider, other brands in this list include Slack, Shop, Snapchat and more.        
How can businesses benefit from ChatGPT?
It's evident that ChatGPT is causing ripples across the sector and while some are still apprehensive about its use, there is no denying that this OpenAI big language model is a game changer. 
As a business owner, it's important that you explore this tool and discover more of ChatGPT benefits. Here are some ways in which this AI tool is already being put to use by various businesses.  
Answer customer service enquiries 
A US-based digital marketing firm called Parker Marker has been using ChatGPT to answer question queries. The OpenAI big language model can process consumer data more efficiently, quickly and accurately which was not possible manually. According to the firm CEO Parker Heyn, this allows the company to 'save time and maximise efficiency'. 
Content marketing 
ChatGPT is also being used for content marketing as the tool has already proven its expertise in curating relevant content in response to prompts. The AI tool can create personalised and engaging content for customers, answering their questions and addressing their concerns. ChatGPT can also be used to provide recommendations for products and services as well. Also, according to Market Tailor, GPT 3 is being used by content marketers to boost engagement and traffic.  
Administrative work 
Administrative work such as data entry and email management has become easier with the use of ChatGPT. The tool has not just revolutionised the way people work but has also made some core processes efficient. As a business owner, you can use ChatGPT to efficiently carry out many administrative tasks. 
Brainstorming 
Whether it is making a strategy or looking for innovative solutions to a problem, brainstorming is needed to generate creative ideas. You are not limited to a few approaches or ideas as ChatGPT will help refine ideas, offer new suggestions and even give you potential solutions to an existing problem. 
Creating presentation 
ChatGPT can be of assistance with making presentations as well as many businesses have been using this tool to make high-quality presentations quickly and easily. The AI tool will provide you with the topic and key points, and generate content based on its vast knowledge database. This can include slides, visuals, and even speaking notes. 
Tech is a vast and dynamic field that seems to be growing at an astonishing rate. The advent of ChatGPT and other similar technologies has pushed the focus towards increased innovation and quality. 
In such a scenario, students need to upskill using the best tools and programmes. Berlin School of Business and & Innovation offers the MSc Information Technology Management, a prestigious programme that is offered in partnership with University for the Creative Arts (UCA). 
This programme is a perfect fit for anyone who wants to grow in the field of computer science by learning about the fundamentals of information technology management. It covers important topics such as fundamentals of computer science, machine learning and visualisation for data analytics, sustainability, project management and much more! 
BSBI has an excellent faculty who combine their experience with top-notch teaching tools to bring the best in the classroom. Additionally, the registration process is very smooth and 90% of students find it hassle-free. Moreover, a dedicated career platform and flexible payment plans not only make studying at BSBI a great experience but also prepare you for the professional world. 
To learn more, click here! 
FAQs 
How can ChatGPT benefit my business?      
ChatGPT can be of use to your business in multiple ways. Though it's important as a business owner to understand how effectively you can integrate this tool to your processes. It can provide automated customer service through chatbots, generate content for marketing campaigns, analyse customer feedback, assist with data analysis and research, and create reports and presentations. 
How can ChatGPT provide insights into customer behaviour?     
ChatGPT is a highly useful tool that can offer excellent insights into customer behaviour by analysing large amounts of data such as customer feedback, purchasing patterns, and browsing history. This will give you a good understanding of your customer in terms of their preferences, pain points, needs, and more.