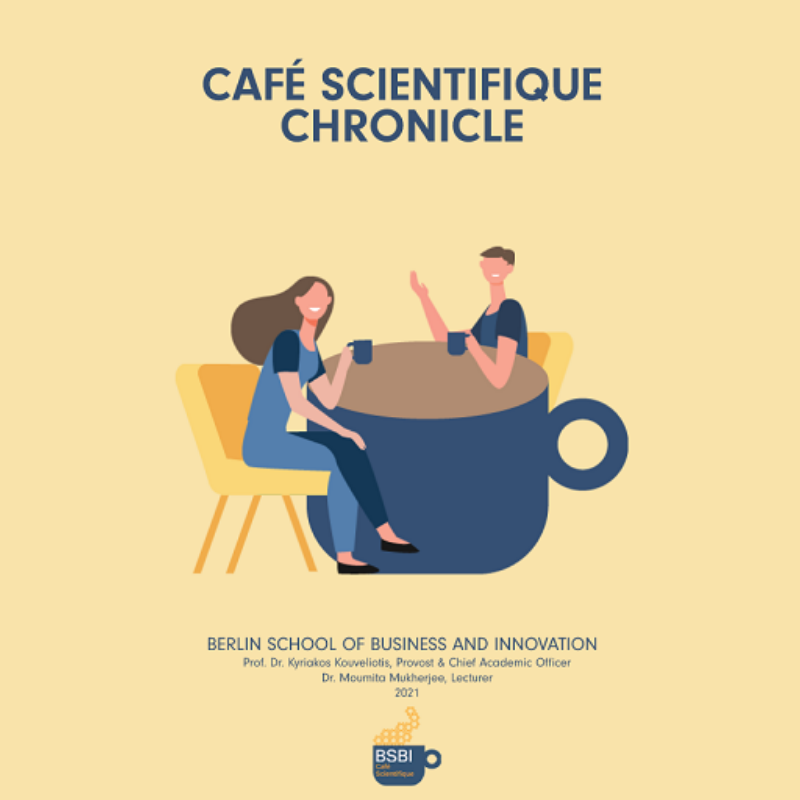 The NEW Café Scientifique Chronicle!
The five Café Scientifique events have taken place till now and there are more to come. Among different creative initiatives, Café Scientifique shows great potential in network building, educational and industry partnerships. It is a great opportunity for students to learn the contemporary phenomena in a pioneering manner.
The report presents the synopsis of the ideas explored in five events. The areas of discussion covered:
• The Impact of COVID-19 on Mental Health and the Workplace
• Rebooting the Economy after COVID-19
• Ports and Airports as Smart Hubs of the Future
• Creativity and Leadership
• AI in Business
Access the copy here.