What kind of skills do you need to progress your career in graphic design?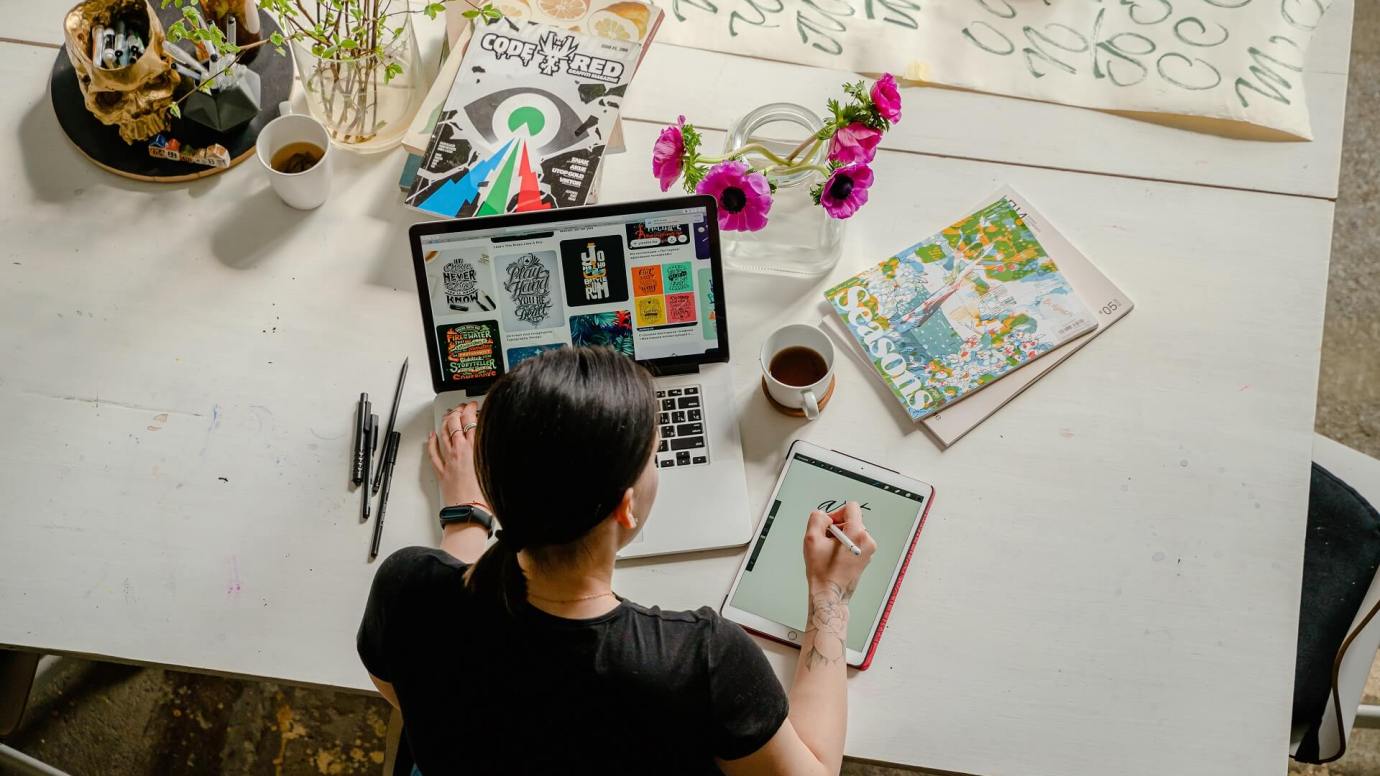 Imagine being in one of the most sought after professions where you get a great salary for working on something you love surrounded by other talented and creative people? Does the prospect excite you?
If yes, you will enjoy a career as a graphic designer. The career path opens up a myriad of cool jobs and opportunities and allows you to enhance the visual appeal of different products, art pieces or even promotional campaigns.
What are the other benefits of opting for a graphic design career? And what do you need to become an established graphic designer? Let's find out!
Why should you pursue a career in graphic design? 
Training for and pursuing a graphic design career can take up a lot of time and effort. Therefore, you should be sure that it is the right career choice for you. Here are some of the top advantages of pursuing a graphic design career.
1
You get a platform to express your imagination:
If you have artistic instincts and love to create new things, graphic design is a great career option. Your professional life will be an exciting whirlwind of creation and imagination.
2
Your professional skills will always be in demand:
In the digital age, where many manual jobs are being replaced by technology, you can rest assured about your career prospects as a graphic designer. A designing role requires human ingenuity and creativity. Therefore, a graphic designing career can be a future-proof decision.
3
You can hone your problem-solving skills:
As a graphic designer, you will be working with your clients to solve their design issues and create inspiring products and services. Thus, you can expect to develop strong problem-solving skills since your job will train you to look at the bigger picture.
4
You can look forward to diverse and well-paying career prospects:
With design being an important element for almost every company, businesses are willing to pay the big bucks for talented designers. A graphic design background can therefore enhance your career prospects in practically every domain.
What kind of career prospects can you expect from a graphic design course?
A well structured website or eye-catching product design is something that almost every business in 2021 is dependent on. Therefore, a graphic design background can open up a lot of doors for you within the creative industry.
Take a look at some of the most popular and interesting career choices available for budding graphic designers today.
Creative director

UX designer

Production artist

Product developer

Art director

Multimedia artist

Freelance artist
Apart from these roles, you can also focus on becoming a comic book illustrator, product specialist, website designer or illustrator.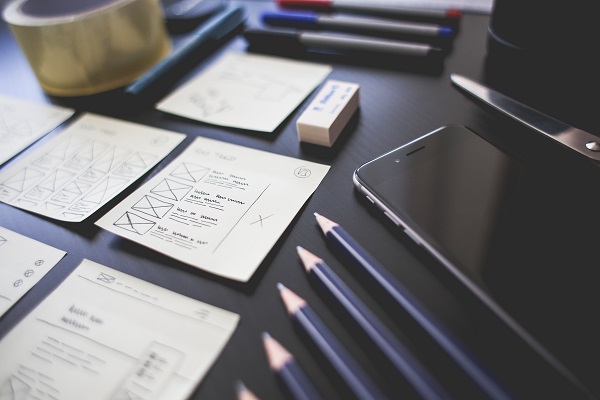 What skills are needed for graphic designing?
Here is a short graphic design skills list that is required for a decent job within the design industry.
Photoshop and image editing skills:
In today's age, graphic design requires you to be proficient in different design software and tools such as Adobe and Quark. You might even have to learn additional computer coding and software skills if you are vying for UI/UX design or website design roles.
Typographic skills:
Typographic skills refer to the intuitive sense of design when you are working with different fonts and texts in your visuals. Major typographic skills include font and logo creation, layout design, text and spacing modification and storyboard creation.
Creativity:
Graphic design involves translating promotional messages through visually appealing creatives and images. Therefore, you should be able to think creatively to convey your clients' ideas through your work.
Communication skills:
As a graphic designer, you will regularly communicate with your clients to understand their design requirements and suggest good ideas. Therefore, you will need to boost your communication skills to do a good job.
Time management skills:
Graphic designers also need to juggle multiple projects simultaneously. Thus, the job requires strong time management skills to meet all deadlines on time.
  How do you acquire the skills to become a successful graphic designer?
A typical graphic designing career path usually starts with a relevant bachelor's degree in graphic design or illustration. You can also choose to pursue an advanced design degree to gain further expertise in the subject.
Additionally, you can also do the following to speed up the process of acquiring graphic design skills for your career.
1. Familiarise yourself with different design theories, colour patterns and other graphic designing aspects. A proper design degree can introduce you to all these concepts.
2. Networking with other established designers in the industry can provide you with design inspiration and motivation to do your job well. Additionally, you can have an expanded professional network that can improve your career prospects.
3. Starting a portfolio project can give you the practical skills you need to sustain yourself in a competitive industry. The project can also act as proof of concept of your work for potential employers.
4. Landing a relevant internship is another way of gaining a stronghold within the design industry. It can put you in contact with other designers and influential clients who can shape your future career.
Alternatively, you can also look for graphic design degrees that have a mandatory work placement or capstone project module. This can help you meet the graphic designer requirements as per the industry standards.
If you are looking for a suitable graphic design course, you can pick the BA (Hons) Graphic Design programme from the Berlin School of Business and Innovation (BSBI). This programme is designed to help you become a creative leader within the graphic design industry and give you all the relevant professional expertise you need to succeed. 
The course curriculum is centred on a collaborative learning approach that allows you to develop practical skills matching industry standards. The programme also includes a foundation year that can introduce you to fundamental aspects of different creative industries.
Click here to browse through different features of this programme at BSBI.
Frequently Asked Questions
Can I get a decent salary package as a graphic designer?
Yes! According to ZipRecruiter.com, fresh graphic designing graduates in Berlin can earn around € 37,651 each year. This figure can increase based on additional work experience or design certifications.
What kind of industries can graphic designers pursue?
Graphic designers can be found in practically every professional domain today. However, the primary employment industries include entertainment, marketing, design, and the publishing industries.
How do I set up my own graphic design practice?
Setting up your own design practice will require you to first establish a flourishing freelance design career. You can upload your designs on your website and other social media platforms to get potential leads and clients.
How long will it take for me to become a graphic designer?
Your journey to become a graphic designer can take anywhere between three to 10 years, depending on different factors and the availability of opportunities. However, a design degree from a reputed school like BSBI can shorten the time considerably.
Discover more blogs about our creative arts programmes: