Animation Degree in Germany: Animation Courses and Career Prospects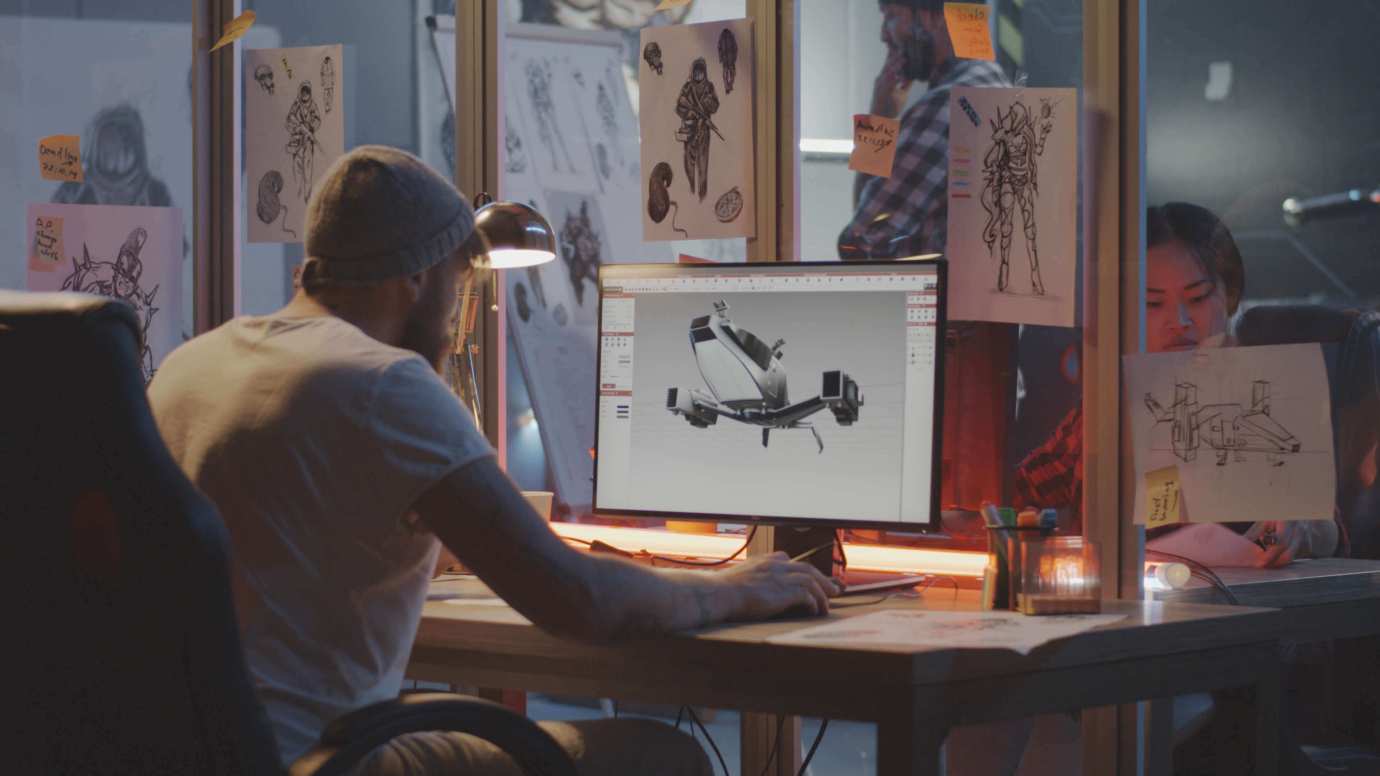 An animation degree is designed for students who want to pursue a career in entertainment, art, animation, advertising, design and other industries which need multimedia artists. While the best opportunities for every artist get better with time and experience, an introduction to the field by industry experts prepares you for a brighter future. The best way is to start early to learn necessary skills and software that will enable you to make your best portfolio.
For animators, everything is demonstrated by your work and talent. Animation courses enable you to create storyboards, build 3D objects and 3D games and interactive tools used in the field of computer graphics. Besides skills and techniques, animation courses also teach students the history of animation, famous character designers and analysing these techniques across different platforms.
Germany is Europe's most influential city for art and digital art, especially Berlin. Home to more than 3.5 million people, it is also frequented by travelers from all over the world for the top museums like the Contemporary Art Museum and the interactive DDR Museum. There are more than 180 museums in Germany that see over 17 million visitors per year. Berlin is also home to a number of renowned art galleries like the Kunstgut – Academy of Fine Arts Berlin, Konig Galerie and Contemporary Fine Arts.
Berlin is also an entertainment hub with more than 150 theatres and almost 300 cinemas. The city hosts several popular film festivals. Needless to say, it is an ideal place for artists and art enthusiasts from all over the world.
If you are interested in studying animation in Germany, read on to find out what you can do with an animation degree and make your dream career a reality.  
 Career paths as an animator:
Character Animation: In this role, you will develop realistic and memorable characters to connect with audiences. You also learn dialogue, drawing, sound designing and visual design.

Advertising: Animators working in advertisements develop the technical and theoretical knowledge for creating marketing and advertising campaigns. With an animation course, you will learn digital branding, social media platforms, multimedia for television, print and digital mediums.

Visual Effects: Visual effects or VFX is the creation of digital imagery and manipulating it to build a narrative or storyline. VFX is crucial to film makers for creating imaginary visual objects. This could be characters, creatures, objects, people, environment and even people. There are several types of visual effects and special effects like stop motion animation, motion control and prosthetic make up.  
Looking for the right animations course to kickstart your career? Check out the industry relevant courses offered by the Berlin School of Business and Innovation (BSBI). Students learn via on campus or with experts as well as learn from e-learning platforms.
BSBI offers free German courses for international students to make the most of their time. With the availability of scholarships and several flexible payment options, students can enjoy studying courses of their choice. BSBI also has a dedicated career platform to help students find their desired jobs. 
Advertising/ Art Director: You can work as an advertising art director who will be responsible for creating visual elements of campaigns, cinema and TV, advertisement materials like posters, radio, internet and press. In the advertising sector, animators usually work alongside script writers and copywriters to create and visualise creative projects from finish to start. Art directors work under a larger umbrella, fulfilling different roles on the basis of the projects.
There are many creative roles that you can pursue with an animations degree such as being a music producer, multimedia specialist, TV productions co-ordinator, exhibition designer, art worker and many others.
The field of animation is competitive and meaning you have to keep up with the latest industry trends and software skills. Besides techniques and skills, animation students learn essential interpersonal skills like time management, organisation, communication, giving attention to detail, teamwork and creativity. All these skills are essential to build successful career paths in any industry.
To learn more about Animation, check out this programme.