How do you start your illustration career?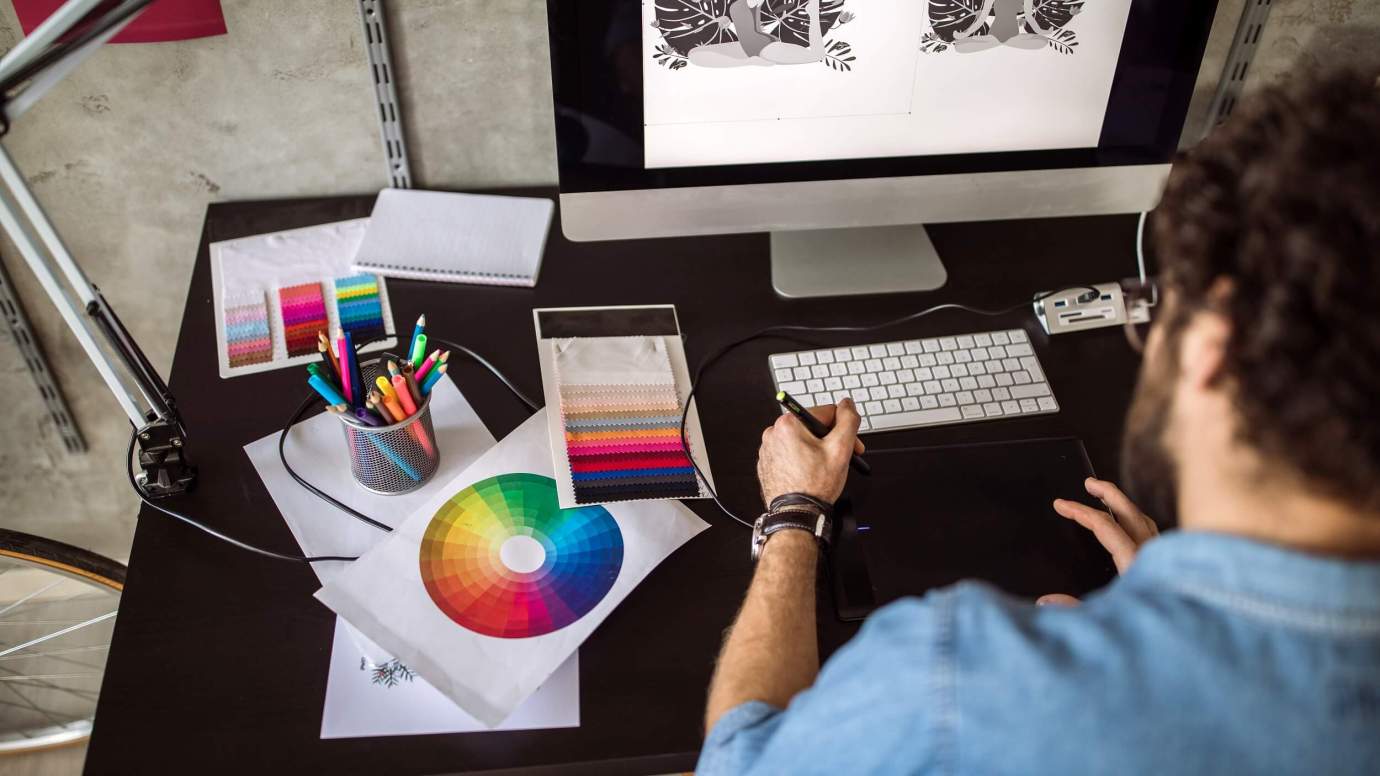 If you want to turn your passion for drawing and fine arts into your career, a career path in illustration would be a perfect match for you. Becoming an illustrator has a lot of commercial and creative career prospects and can make you renowned throughout the world for your work.
However, as with any artistic career, it can take a lot of time to get to a stage where you can make a comfortable living out of an illustration job. There are many good illustrators in the world, you have to be smart about your work as well as patient.
We have collated some prize-winning tips that can teach you how to become an illustrator. Following these suggestions can dramatically improve your illustration and graphic design skills and shorten your learning period.
1. Get drawing on a regular basis
If you are beginning from scratch, then drawing manually on a sketchbook will be the first step to express yourself visually and grow your illustration career. Gradually, your drawings will start to take form and emulate your ideas better.
The aim here is to get better at drawing and to become comfortable with your creative expression. Don't stress too much over the realism of your illustrations. Many renowned illustrators have found success despite their work not having conventional shapes.
2. Follow the work of other illustrators for motivation and ideas
Creative blanks and blocks are common in any artistic career, including that of an illustrator. You might not have a lot of confidence in your personal art initially or you may be drawing a blank for new ideas.
In such scenarios, it can be helpful to browse through other illustrators' work to see how they express themselves. While it is natural to be inspired by certain illustrations, you must remember to not copy their work. Instead, try to use their drawing process as a tool to discover your own personal style.
3. Develop your personal style
Having your own personal style in your illustrations is fundamentally important. Your style is like your identity, it can help people distinguish your art from others' work. However, a personal style of illustration can only develop with time.
Experimenting with different drawing styles and techniques can soon tell you which styles suit you. You can also try incorporating your life experiences into your illustrations since they are unique to you and would set your work apart from others.
4. Set up a portfolio website
Once you are happy with the work you are producing, you should create a portfolio website to display your illustrations to the world. Remember, your portfolio is your introduction to the illustration world. Therefore, include only those designs that you think might get you interest and appreciation from the art world.
You might want to invest some money and time to create a professional-looking website instead of an amateur one. A professionally designed website with intuitive UI can get you more hits and better work leads than a super flashy one.
5. Share your work among your circle and on social media
Setting up a portfolio website isn't enough to grab eyeballs for your illustrations. The best way to make them viral is to share them among your contacts and on social media platforms.
While sharing your work on social media might leave your illustrations exposed to being plagiarised by others, the advantages significantly outweigh the risks. Using the right keywords and making topical content can get you more views on your illustrations and can attract higher quality leads like potential employers.
Other tips include connecting with other established illustrators and networking with them to learn a bit of storytelling for your work. You can also invest in reputable illustration workshops to learn about the latest illustration software or pursue a relevant course in the field.
If you are searching for the right illustration course to kickstart your career, check out the BA (Hons) Illustration programme from the Berlin School of Business and Innovation (BSBI).
The degree in illustration is offered in conjunction with the prestigious University for the Creative Arts in the UK. The illustration curriculum focuses on providing an engaging and practical approach to the latest illustration techniques and skills used in the industry. Additionally, the BA Illustration programme allows you to create a strong work portfolio and develops your visual storytelling and marketing skills.
You will have the opportunity to utilise your creativity through the tuition scholarships offered by BSBI. The best-judged portfolio will receive a full revival of the tuition fees, and 20 students receive a 30 per cent discount on their tuition payments towards this bachelor's degree in illustration.
Click here to apply for this undergraduate art programme at BSBI today.
This article is written by Sweha Hazari. Edited by Olly Cox.
BA (Hons) Illustration