Top Reasons to Study in Paris for International Students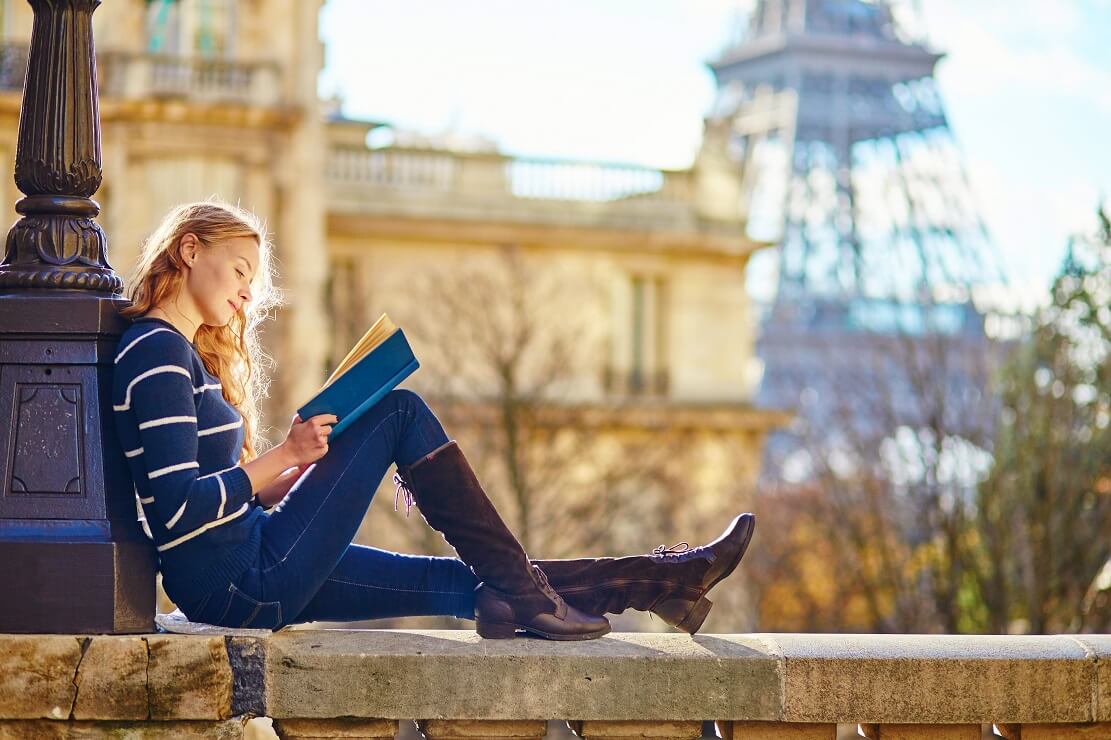 Paris, also known as the City of Lights, is one of the most beautiful places in the world, renowned for its culture and arts. Studying and living in France can be a life-enriching experience for students owing to the abundance of museums, theatres, architecture, the river Sienna and idyllic cafes.
Besides all its cultural glory, it is also a popular destination for higher education among international students. If you are looking for quality education as well as an inspirational place to work, Paris is one of the best choices for you. 
Read more to know the top reasons to pick France as the destination for your higher studies.    
1. Study in a culturally diverse country
The arts scene in France is simply unmatched than any other country. France is famed for the impressionist art, art nouveau movement and fashion scene which tourists from all over the world flock to see each year.  
2. Unmatchable fine arts experience
Paris also has a thriving nightlife as well as many performing arts to enjoy. You can visit The Palais Garnier Opera or The Bastille Opera house which welcome some of the world's best artists, dancers and singers– offering the most sublime experiences to the audience. Whether you want to visit museums or watch some of the world's finest ballet shows, France is your place.
3. Numerous scholarships
Besides its cultural significance, France is favoured for its international outlook in the higher education landscape. While the cost of studying in France depends on the institution and the course, public universities in France offer low tuition fees for students.
Compared to countries like the UK and the US, the cost of higher education in France is, on the whole, much more affordable too. Some Parisian university courses also have separate scholarship programmes for students.
The French government also offers a wealth of scholarships for international students to promote higher education globally. Some of these scholarships include:
The Eiffel Scholarships: This programme was initiated by the Ministry of Foreign Affairs in France in to attract the best students from around the world pursuing various programmes like engineering, PhD or a master's degrees. It does not cover the tuition fees but waives some state enrolment fees. Recipients also receive a monthly allowance in addition to other financial services.
Erasmus Mundus Scholarships: These are fully funded scholarships offered by the EU covering the tuition costs, living, travel expenses and even insurance for students on master's and PhD courses.
Ile-de-France Scholarships for Masters: For this scholarship, priority is given to international students from areas within the region and developing countries like Asia, the Middle East and Latin America. Recipients receive an allowance of 10,500 Euros.
4. Many top institutes are based in France
While France's creative scene is world-renowned, it is also home to some of the most prestigious institutes in the world from business to engineering. There are more than 200 business and engineering schools of high merit. France also has over 250 prestigious schools or grandes écoles known for providing education of exquisite quality.
Planning to study in Paris? Check out some excellent programmes offered by the Berlin School of Business and Innovation (BSBI), and how they will benefit you. These programmes are personalised and industry-oriented to help students learn valuable skills to help them make progress in their career.
There are dedicated student service departments that provide personalised recruitment sessions to students. Grab the opportunity of accessing an extensive network of companies partnered with these institutes to gain first-hand training from experts in different industries.
5. Situated in central Europe:
France is situated in the very central part of Europe which allows students to travel all around France and also avail easy access to other European destinations.
6. Great job opportunities
Students with degrees from France can gain an edge over the competition as they have access to some of the best companies in the world thanks to the partnerships of the country's higher education institutes. The French government also announced employability as a mandate which serves well for future prospects of students.
The French government also declared several initiatives to allow more flexibility at workplaces, such as ensuring the working day for an employee doesn't exceed ten hours and a total of 35 hours a week. Employees are also permitted to refuse to work for more than four and a half hours without a break.
Such mandates are very desirable and attract the best of talent worldwide. Enrol on a programme today to study in one of the best cities in the world. 
Want to learn more about studying in France? Click the link below.