How to apply for undergraduate courses in Germany?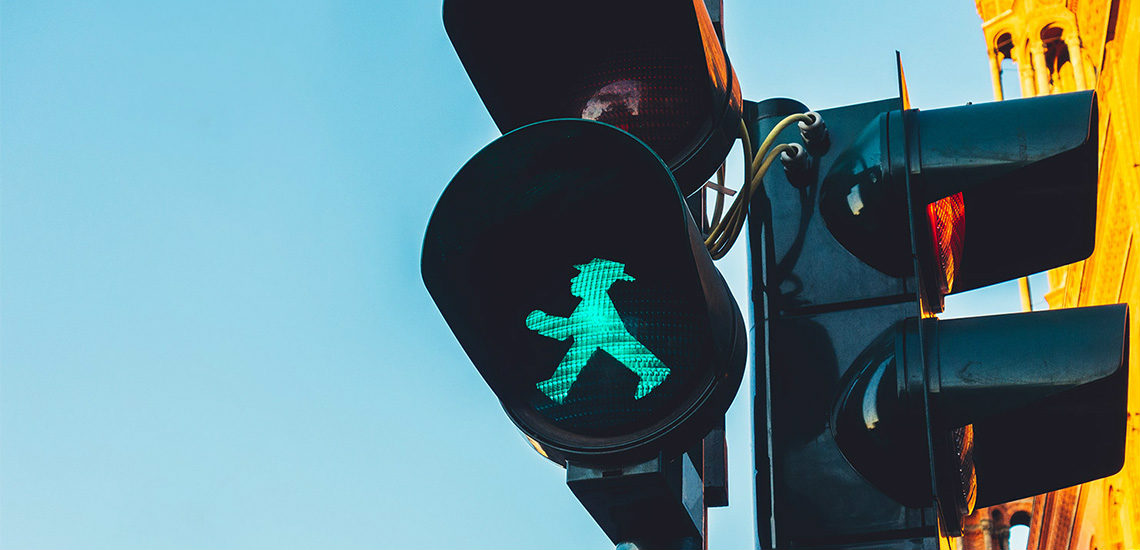 If you are planning to pursue your undergraduate degree abroad then Germany should be one of your top choices. Compared to other countries, it has a superior education quality and the colleges in Germany will provide you with opportunities to implement what you have learnt in the workplace.
If you want to find out more about how to apply for undergraduate courses in Germany, read the following article.
College education in Germany
College education in Germany is highly rated, with 6 of the top 100 and 18 of the top 200 universities worldwide being German. There are several types of universities in Germany, all offering courses in varied fields. The different types of German universities include:
"Fachhochschulen" (Universities of applied sciences): Courses offered in these institutions focus on engineering, design, social studies and business. These universities have a professional mind-set and they include application-based learning. In application-based learning, students are encouraged to solve real-life, complex problems related to their field of study which helps them in learning the theoretical material in a better manner. These universities also aim to provide students with internships that will help them in their future careers.
"Technische Hochschule" (Technical higher education schools): These higher education schools follow the traditional method of learning where the initial teaching is research-based, leaving the theory components for the advanced stage of studying.
"Kunsthochschulen" (Colleges of art and music): These universities offer courses in creative fields such as music, performing arts, fine arts, filmmaking, writing and media and communication.
Dual degree universities: The programmes offered at these universities are aimed at students who wish to connect their academic training with their future careers. In these universities, the students learn at the institution as well as at a business organisation. Usually, students have to sign a contract with organisations if they opt for this kind of course.
German universities also provide German residents studying in public universities with free education. This is because the German government believes that education should not be considered to be a commercial product, and that free education helps in the economic growth and welfare of a country.
Why pursue your undergraduate education in Germany?
There are various reasons why you should pursue your undergraduate education in Germany, including:
English is a common language: Since Germany is an extremely popular destination for studying abroad, most of the German universities teach the courses in English.
High quality of education: As German universities provide students with high-end teaching, the degree earned is internationally renowned. This will help you significantly if you wish to work in a different country after graduating from a German institute.
Academic programmes: German universities are well-known for offering students a diverse range of excellent programmes. These programmes combine practice and theory, giving students a superior foundation in their choice of subjects.
International community: Being a popular destination for studies abroad, Germany has a significant population of international students. Studying in this student hub will therefore open your eyes to different cultures and help in making connections that will be of use to you in your future professional career.
Scholarships on offer: International students who excel in academics have the opportunity to apply for  scholarships if they decide to study in Germany. The German Academic Exchange Service or DAAD is one of the more popular scholarship organisations in Germany.
Eligibility criteria for undergraduate courses in Germany
Take a look at the eligibility criteria that you have to fulfill if you are interested in  studying in Germany:
University entrance qualification: This is the first thing that is required for you to be eligible to study in Germany, through a document known "Hochschulzugangsberechtigung" or the university entrance qualification. In simpler terms, it is the certificate you receive after completing your entire schooling. If your school leaving certificate is considered to be insufficient, you may be required to complete a foundation course before applying. This foundation course in referred to as "Studienkolleg" in Germany. If you have doubts regarding the eligibility of your school leaving certificate, you can check out the  DAAD entrance qualification database. 
English language test: This is compulsory for students for whom English is not their first language. You can be exempted from this test if you have completed your schooling in English. The English tests that you can take are IELTS and TOEFL. 
German language skills: Speaking German is a prerequisite in most universities if you wish to gain admission into an undergraduate course. Universities may therefore require you to prove your proficiency in the language by asking you to take the TestDaF or the DSH. You do not have to take a language test if any of the following is applicable to you:
Aptitude test: If you are worried you won't be able to keep up with the demands of a German University, you could try taking the "Test für Ausländische Studierende" (TestAS). This test comprises of three sections; the language test, the core test and the subject-specific test modules. It also assesses your language skills, cognitive ability skills and includes questions with regards to your chosen field of study. 
Visa and residence permit: If you are an international student wishing to study in Germany, you will have to obtain a  student visa and a residence permit. The visa requirements vary from one country to another. If you find out more about the visa requirements that are applicable to your country, click  here. While applying for a visa, you will be required to submit a list of documents that usually include proof of financial resources, certificate of German language proficiency and the admission offer letter from a German university. Once you have obtained your visa, the next step in the process is to apply for a residence permit. If approved, you will be given a two-year residence permit that can be extended if required. It should be noted that the extension differs on a case-to-case basis. 
Proof of financial resources: When you are applying for your visa or residency permit, you will also have to submit a document known as "Finanzierungsnachweis" or proof of financial resources. The submission of this document is compulsory if you wish to study in Germany.
Admission process for undergraduate courses in Germany
The admission process for applying to undergraduate programmes in Germany is relatively simple and is usually done online. These are the steps involved:
Choose the university you wish to apply to and check if you meet the university requirements;
If you meet the requirements, select the programme you want to study;
Begin the online application and provide correct information;
Submit the requested documents and your essays (this varies from one university to another);
Once this is done, the university should contact you for the interview process which will be done online or face to face, depending on the scenario.
Things to know about earning an undergraduate degree in Germany
Take a look at a few points to remember which will be of help to you while studying for your undergraduate degree:
Entry to degree programmes for international students is capped at a specific number (this also varies from one university to another);
You will not have to pay tuition fees in the public universities if you can speak proper German;
You are allowed to hold part-time jobs with a restriction of working 240 half days or 120 full days per year;
The education system in Germany expects students to be prepared to study independently after college hours.
If you want to study for an undergraduate business management degree in Germany, the Berlin School of Business and Innovation (BSBI) offers a business management course. To find out more about the BA in Economics and Business Administration course offered by BSBI, click  here.