Applying to study in Germany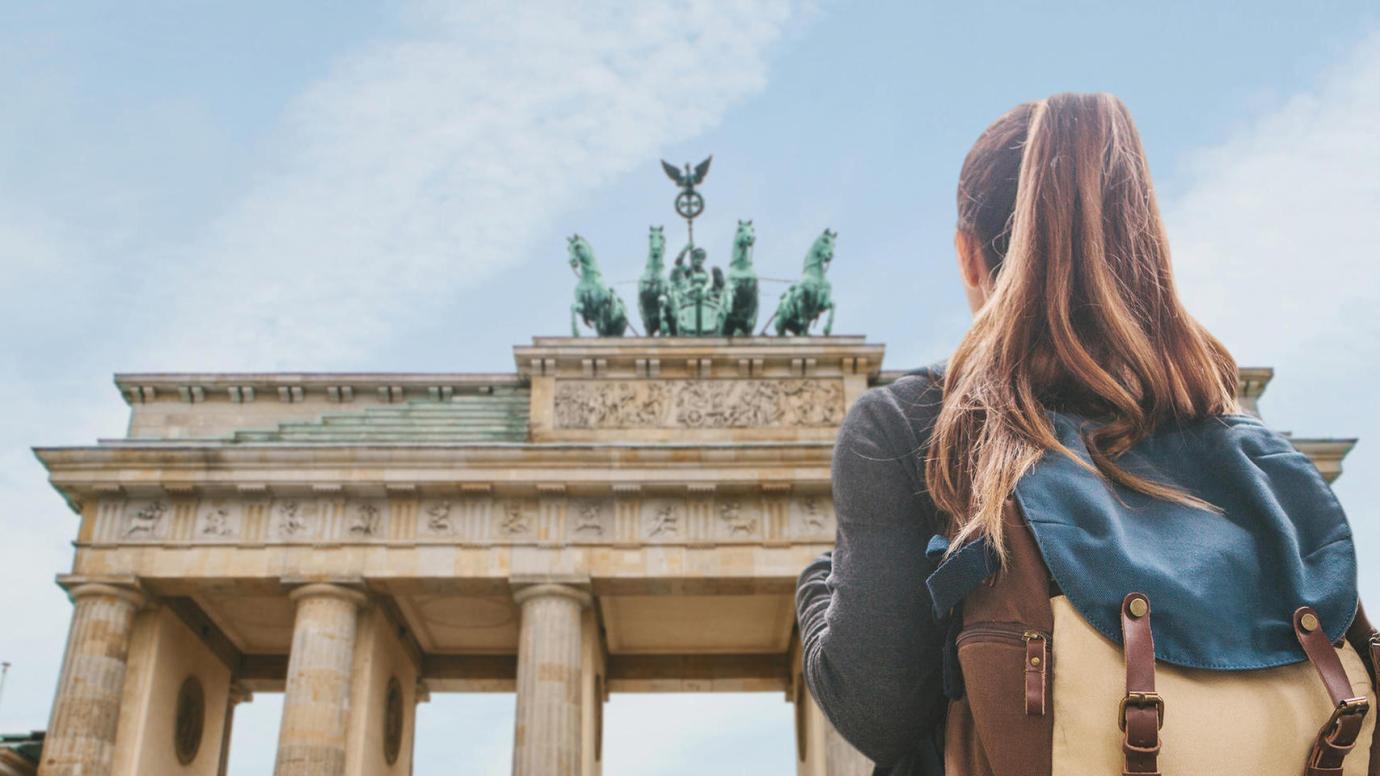 Germany is one of the most popular hubs for  international students. Many students opt to pursue higher education in Germany, given the high-quality education, excellent infrastructure and low tuition fees. If you are planning to study in Germany, there are three simple steps to reach the other side of the tunnel: 
Choose a university in Germany
Check admission requirements
Get a German student visa
Though the idea of pursuing a degree in Germany sounds lucrative, it is necessary that you research properly and know what to expect. So let's get started!
Visit our Programme Page
How to choose a German university?
The first step on the road to study in Germany is to choose a university. You need to research about a string of parameters before narrowing down your options, in order to pick the university that best suits your needs.
UNIVERSITY RANKING: Universities in Germany offer over 18000 diverse courses. Germany is the abode of some of the top-ranked universities in the world. The university ranking, however, is not the only thing you need to take into account. It is necessary that the department in which you want to take a course on should also have a good ranking. Only then you can rely on the quality of the education imparted by a specific department of a certain university.
COURSES OFFERED: While you are researching for the  best universities in Germany to pursue a degree at, you will come across many options. You might come across courses that suit your educational goals perfectly, however, the university might not be very famous. On the other hand, you might find a highly reputed university that is offering a course mildly connected to your interests. In this scenario, make sure you opt for the course that accommodates your interests.
FINANCIAL ASPECT: Financial assistance is a vital component when it comes to choosing a university. An interesting fact about the universities in Germany is that public institutions charge no tuition fees. In fact, public universities rank higher than most private ones. Germany is known to be an economic destination for international students, with financial aid being an added advantage.
UNIVERSITY LOCATION: The location of university might not be on the top of your list while picking a university, however, it is an important parameter. You need to pay attention to the facilities you can find in the area of your university, the climate condition (since some parts of Germany have extreme temperatures) and  accommodation prices in the area.
UNIVERSITY CREDIBILITY: It is imperative that you choose a university, taking into consideration the accreditation of the university. Germany houses some of the best technical universities, and many of them have been certified with reputed awards. It is essential that you take this factor into account as well.
CAREER GRAPH: It is more than likely that your career graph will be determined based on the education you pursue. Before you pick a university, you must have a clear idea of the future job prospects the university education will provide you with.
Admission requirements
Like any other university, there are some pre-requisites that you need to fulfill for being admitted at a German university. The admission requirements are explained in detail, below:
APPLICATION FORM: You must apply for admission via a university's application form. Most universities, typically, have an online application form. The application requires you to provide credible information about your personal details, educational achievements and professional experience. The documents you provide as part of your application form should be readily available with you. It is essential that the application form is duly completed and all mandatory data is provided.
ENTRANCE EXAMINATION FOR UNIVERSITY: A "University Entrance Examination" is mandatory for getting admission in a German university. Also known as "Hochschulzugangsberechtigung", the "University Entrance Examination" is a school-leaving certificate recognized by German universities that qualifies you to attain admission. In case your secondary school examination certificate is not recognized by German universities, you will have to take up a foundation course called "Studienkolleg" before you can enroll for higher studies at a German university. This is followed by a qualification assessment examination called "Feststellungsprüfung". Upon qualifying this test, you will be deemed eligible for admission in any German university. A pre-requisite for entering this course is German language proficiency of B1 level.
PRIOR EDUCATION CERTIFICATES: In order to get  admission in a German university, you need to provide recognized academic certificates, which must be translated by a registered translator and officiated by a notary. Here is a list of certificates that are generally required for admission into a German university:
University Entrance Qualification Certificate
Academic Qualification Certificates
Graduation Certificate
Diploma Certificate
Work Experience Certificate 
German student visa rules
The German student visa requirements vary depending on your nationality. If you have gained admission in a German university, you will have to apply for a German study visa immediately.
European Union (including Norway, Liechtenstein, Iceland, and Switzerland)If you are a national from the European Union countries or Norway, Switzerland, Iceland or Liechtenstein, you do not require a German study visa before entering the country.
El Salvador, Brazil, Andorra, Honduras, Monaco, Taiwan or San MarinoIf you are from any of these countries, you will need a German study visa only if you intend to work in Germany before or after your degree. If this is the case, you must apply for a German visa through your country's German embassy. Irrespective of whether you are a visa-holder or not, you will require a residence permit within two weeks of your entry in Germany.
US, Canada, New Zealand, Australia, Japan, South Korea, IsraelIf you are a national of any of the above-mentioned countries, you do not need a German visa. However, you have to register at the local Residents' Registration Office and the Aliens' Registration Office in order to get a residence permit. You will receive a resident's permit within two weeks of your arrival in Germany.
Rest of the WorldIf you are a national of any other country that is not listed in this section, you will have to apply for a German study visa via the Germany embassy or consulate in your country. The fee for German visa application is about €60.
How to get a German student visa?
If you have obtained admission in a German university and are planning to move there, you need to apply for a German study visa. You should apply for the visa at least three months prior. In order to get the visa, you will need to contact the German embassy.
The list of documents that are typically required for applying for a German student visa are:
Duly completed application form
Valid passport
Two photographs
German university acceptance letter/ Admission letter
Academic proof
German language proficiency certificate or proof of enrolling for a German language course
Bank statement as proof of sufficient funds for living costs in Germany
Health insurance
Authenticity declaration for documents submitted
If you plan to take up a course in Germany that will last for more than 90 days, then you need to apply for a National Visa as opposed to the Schengen visa that allows you to stay in Germany for 90 days only. Upon arriving in Germany, you will need to obtain a residence permit within two weeks of your arrival.
What are the benefits of studying in Germany?
Public universities have minimal or no tuition fees
Universities have an excellent infrastructure and an impeccable faculty team
Universities offer globally recognised degrees
A  German university degree opens the doorway of promising job opportunities
You can experience the culture and customs of another country
Most of the study programmes are taught in English
You can stay up to 18 months after finishing your degree to work in Germany
One of the premium German colleges offering quality courses is the  Berlin School of Business and Innovation (BSBI). BSBI offers undergraduate and post-graduate courses ranging from  BA in Economics and Business Administration to  Global MBA. You can read more about the courses offered by BSBI  here.