Germany as a study destination, perceived by an international student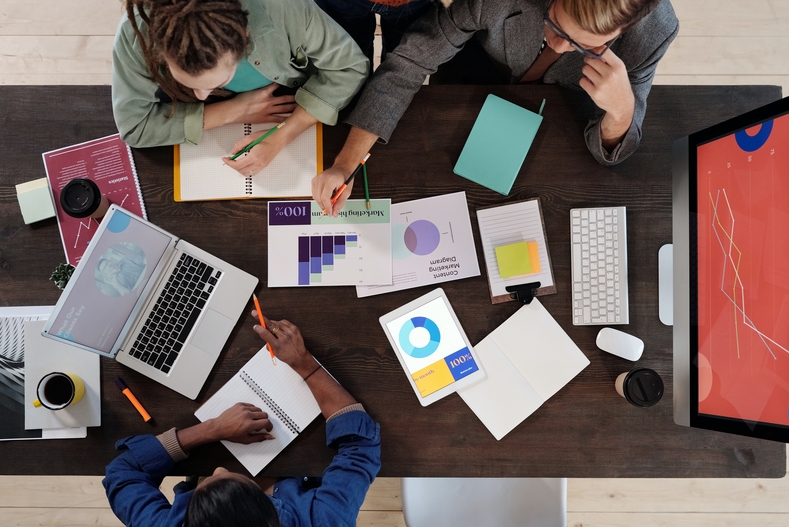 Germany is the largest economy in the European Union, has many job opportunities, is immigration friendly, and you could get an 18-month work permit visa after studying higher education there.
"I confess that I never imagined myself doing a master's degree in Germany. That's because I still didn't know all the benefits I could get by studying here". – Mi Alves
My name is Michelle Alves, I'm a 28 year old Brazilian and I chose to do a master's degree in digital marketing at BSBI, in Berlin. I moved to Berlin in October 2021 and when I arrived in the city, in addition to feeling at home right away by seeing so many different people from all over the world, I also had the feeling that it would be a unique adventure!
Having to break out of the mindset of studying in North America, and instead immersing myself in Germany's rich culture, having the chance to travel all over Europe (and the best part – at low cost) and still having the opportunity to learn a third language, were some of the things that excited me the most. When it comes to Berlin, I chose the city because in addition to being the country's capital, it is also a start-up capital! It is a very artistic, diverse, inclusive, and "out-of-box-city". On top of this, it has a much lower cost of living compared to other European capitals, which makes life for us international students much easier!
Something that is not so easy, is the German bureaucracy, that affects all residents not just students. Documents and things like that at first seem to be difficult to solve, but over time you start understanding the details and feel even more of a belonging to the place you chose to study in.
Speaking of studying, I am loving my experience at BSBI Berlin because, as well as studying with classmates from all over the world, listening to different accents, and learning about different cultures, my classes are 100% in English, and the class schedule is super flexible (only two classes per week). Also, the location of the campus is very strategic, close to public transport and other main attractions of Berlin.
They also provide lots of support and advice related to visa and health insurance to students who have just arrived in the country and still don't understand all the legal processes here and really need this help in this area. Once a week, BSBI students can choose to take a German class, free of charge! I have to say, knowing only English in Berlin is enough to start your life here, but if you want to be even more part of the local culture and increase your professional chances, learning German will help you a lot!
Speaking of a career and profession, BSBI has a team dedicated to the career support service for students – how cool is that? They will help you prepare your CV and also give you important tips about job interviews.
As a student in Germany, you can work part-time for 12 months or full-time for 6 months and after your studies, you can apply for a post-work visa. The visa will give you over 18 months to live and find a job here!
I could not be happier with my choice of studying and living in Berlin. I feel that I have a lot in common with the city and I'm ready for so many more experiences and opportunities that I know will come during the time I'm here.
If I can give you some advice, I would say: "Be brave, get out of your comfort zone and come to Germany to study to start an international life. You will learn a lot about yourself, about people, and about the world."
Frequently Asked Questions
Where do digital marketing myths originate from?
Most digital marketing myths originate from outdated industry practices or insufficient knowledge about the latest industry trends or algorithmic changes.
What can I do with a digital marketing degree?
As a digital marketing graduate, you can look forward to fantastic career prospects. A few interesting roles available to you include digital marketing specialist, copywriter, PPC specialist and affiliate marketing executive.
What kind of salary prospects can I expect as a digital marketing graduate?
According to Payscale.com, an average digital marketer in Germany can earn around €47,903 each year.
Explore our MSc Digital Marketing programme today!