Complete Guide for Indian Students Applying for a Masters in Germany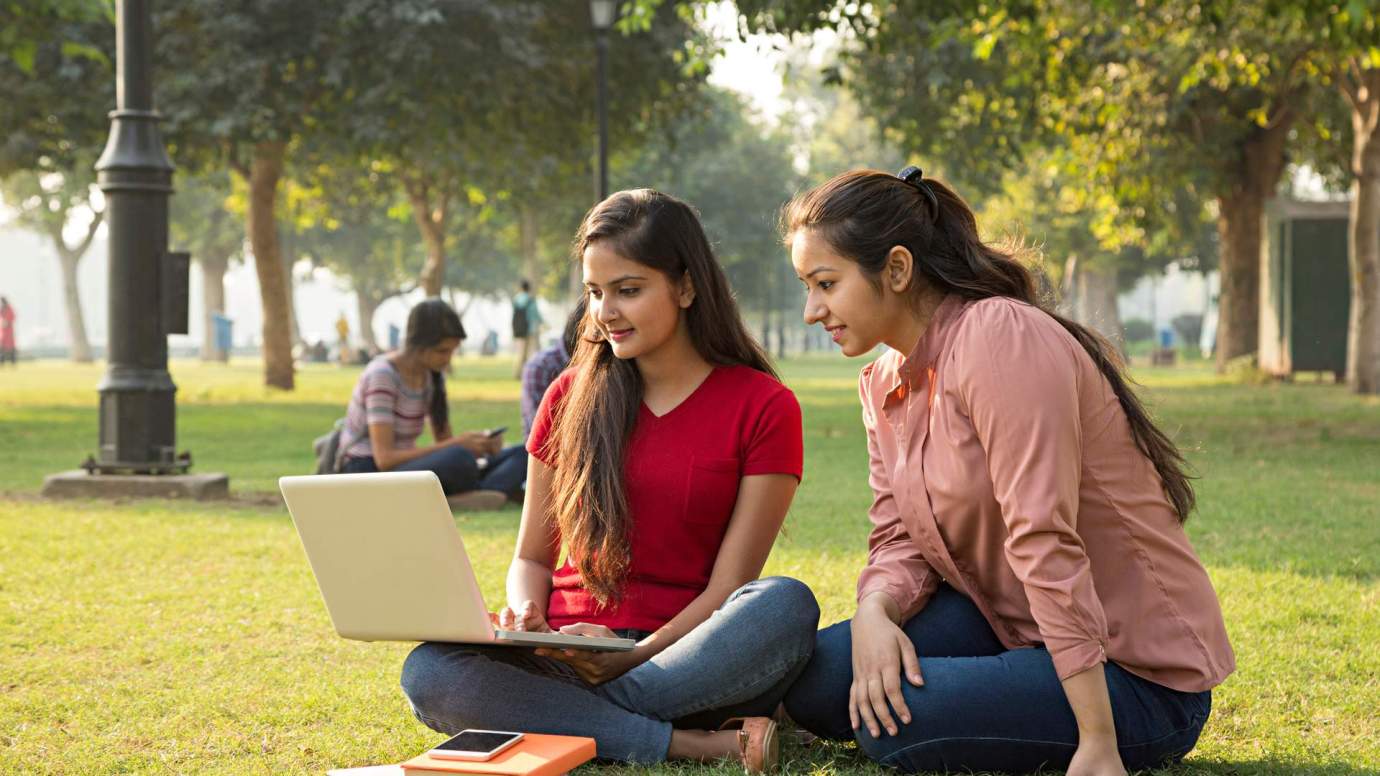 If you are an Indian student aspiring to pursue your higher studies in Germany, read on to find how a German MA degree can provide an edge to your academic career.
Germany is a fascinating country, with a rich history and growing economy which makes it a popular study destination for international students. Students from developing countries especially tend to aspire to study in this country, hoping for a fruitful post-study life. Over the last couple of years, colleges in Germany have seen a growth of 16% in the admission of Indian students. You may therefore be wondering how this educational system is attracting thousands of Indians in Germany annually.
Read the following article to find out the reasons behind the growing interest of Indian students to study in Germany.
Why should Indian students choose to pursue higher education in Germany?
Thanks to an educational framework based on theory and practice, Germany has boasted high-quality teaching and excellence in research for many years. Let's take a look at why Germany is a highly sought-after study destination for Indian students:
Lower tuition fees – According to Times Higher Education, Germany is the second most affordable country in Europe, with tuition fees far cheaper than similar standard universities in the UK, Canada and the US.
High-quality education – Known for world-class teaching and hands-on learning methods, German universities are consistently ranked highly in the global academic charts. In addition, the employability services provided by universities strive to unlock student's potential and prepare them for their future careers.
Numerous study fields – Indian students who are interested in studying a masters in Germany can choose their specialisation from a variety of offered subjects. Additionally, universities in Germany offer numerous postgraduate degree courses with the added bonus of free German language support.
Job opportunities – International students have the option to work part-time during their studies, working either 20 hours a week or 120 days annually. Additionally, with an unemployment rate of 5.3%, this often encourages students to apply for jobs in Germany.
Work permit – Upon completion of their studies, Indian students can apply for the 18-month post-study work permit in Germany and use this to find jobs related to their area of specialisation. To obtain the permit, students are required to present the following documents at the foreign nationals' registration office:
* Learn more about health insurance in Germany.
Eligibility criteria for Indian students to apply for masters in Germany:
An Indian candidate applying for an MA in Germany must have been awarded a bachelor's degree from a recognised university;
In order to be eligible to study masters in Germany, students are required to prove their English language proficiency by scoring at least a 6.0 in IELTS (with a minimum of 5.5 in each component) or at least 50 in PTE;
The minimum age requirement to study masters in Germany is 21.
Tips for applying to masters programmes in Germany
It is common for German universities to have a bi-yearly enrolment process and students are recommended to submit their application a few weeks in advance;
The entry requirements for universities in Germany vary from one university to the next, students should therefore make a note of the specific criteria that they need to meet in order to obtain admission to their chosen university;
If you meet the university's prerequisites, the next step is to submit the online application.
Student visa details to study in Germany
For Indian students to study a masters in Germany, a residence permit is required, which will allow students to live and study in the country for a period of two years. If you are awaiting confirmation of your candidature from any university, an applicant visa can help you enter Germany in the meantime. This can be further utilised when applying for a full student visa after the completion of your admission procedure. It is necessary to schedule an appointment with the Indian Consulate well in advance, ensuring you have all the documents listed below ready at hand:
Evidence of admission to an MA degree at a German university;
Proof of educational qualifications;
Financial resource documents for student support;
English language proficiency test ( IELTS) score;
Passport-size photographs (biometric specifications included);
Valid passport;
International health insurance proof. ( Learn more about health insurance in Germany.)
German student visas usually take from 6 to 12 weeks to process. You should also ensure you have sufficient time to settle in before you start at your university. Information about the German embassy in India can be found here.
Studying in Germany helps students develop personally and professionally, improving their overall employability. Postgraduate courses at Berlin School of Business and Innovation (BSBI) are a collection of prestigious international programmes which ensure professional success to students worldwide. To expand your academic knowledge and enhance your career prospects apply for an MA in Germany today!
Find out more about what is it like to study in Germany:
Interested in finding out more? Read similar blogs below: