Café Scientifique x Café Artistique: Diffusing Art and Strategy in the Era of Digitisation
Event Details
Time: 15:00 Europe/Berlin
Date: 22 March 2022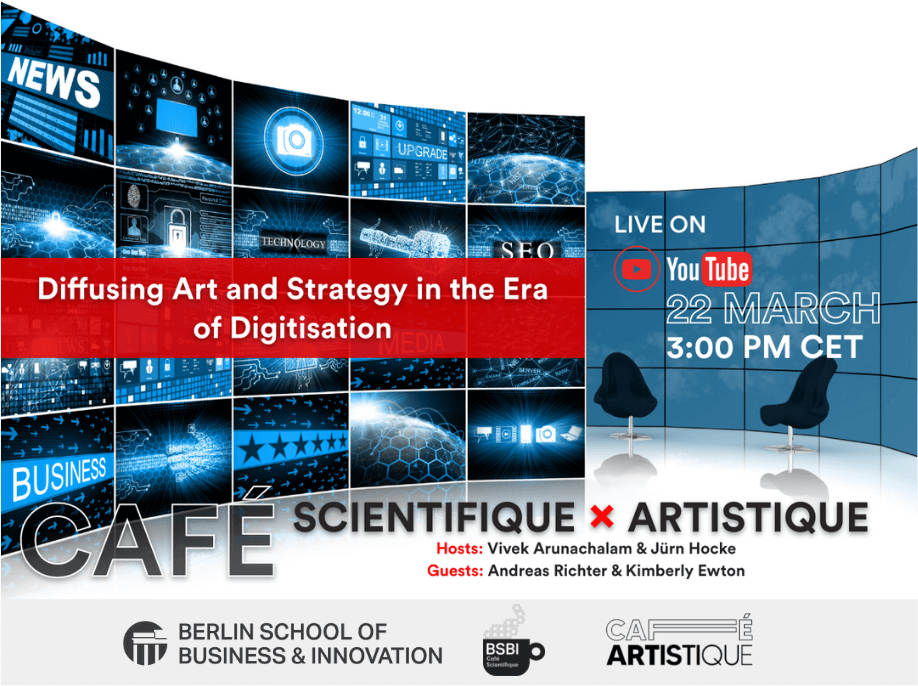 The Café Scientifique and Café Artistique are combining forces for the first time for a captivating panel discussion.

Together with leading figures in the art world, we'll look at the challenges and opportunities that have arisen as a result of digitalisation and the rise of social media. This is your chance to get first-hand industry insights and learn some tricks of the trade from the pros themselves.

Hear from guest speakers Kimberly Ewton and Andreas Richter who will join the event to provide their insights and expertise.

Bookmark the link and save the date!
 
Café Scientifique x Café Artistique 
present
Diffusing Art and Strategy in the Era of Digitisation

Date: 22nd March 2022
Time: 3pm CET (4pm EET | 7.30pm IST)
 
Do not miss this opportunity to learn from industry experts! Join the event by following the link below.