Where to live in Barcelona as a student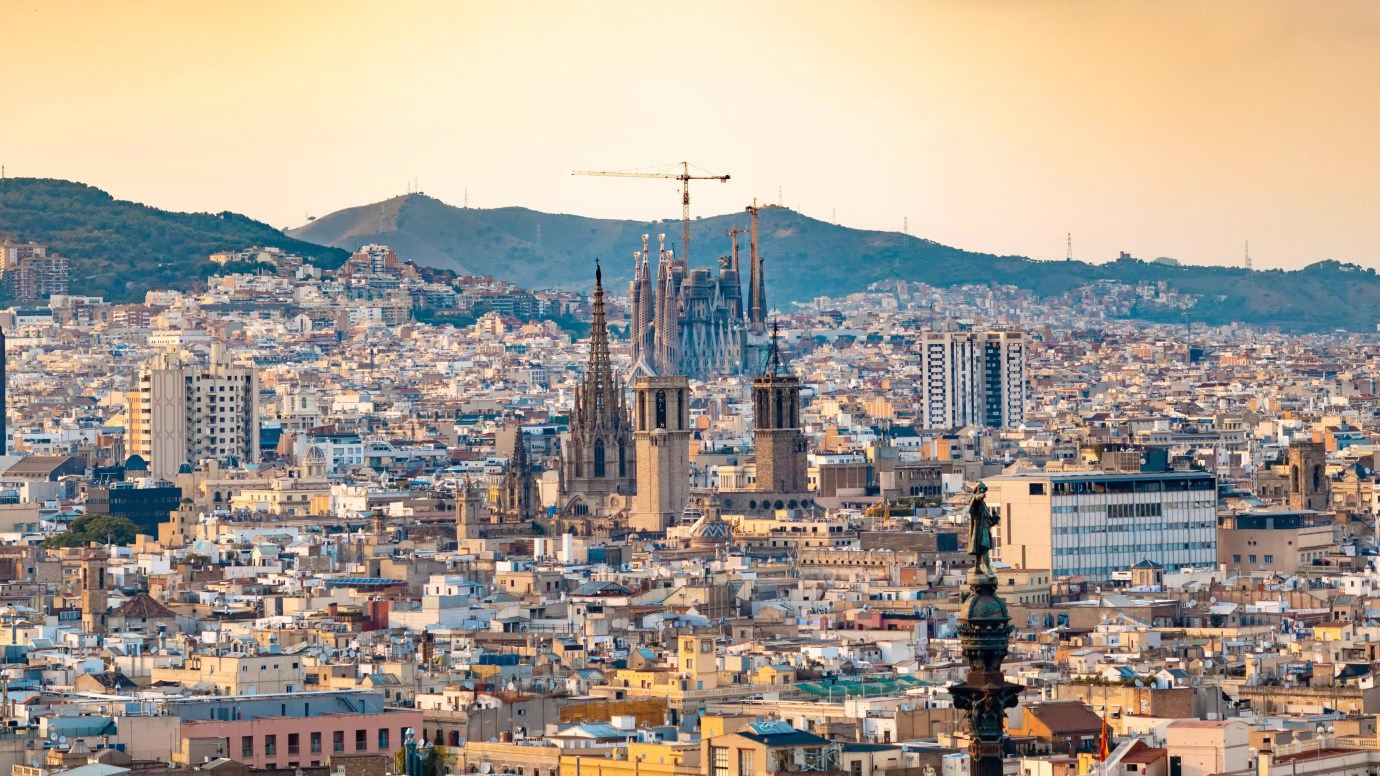 Students around the world are drawn to Barcelona. This is because Barcelona is a vibrant, cosmopolitan and popular destination, rich in culture and history. The city is filled with gothic architecture and has an equally stunning modern side with its bustling nightlife, beautiful beaches and mouth-watering food.
The city also has a Mediterranean climate and a wide range of delicacies to dig into. On top of that, Barcelona offers high quality education and a high standard of living, so it's no surprise that students are pulled to this city.
Living in Barcelona will allow you to broaden your experience with a new culture and perspective. This city is a melting pot of different traditions and ways of life as it pulls people from different places all across the world.
As an international student looking to move to Barcelona, finding the right place to stay will be on top of your priority list. If you are shortlisting accommodations in Barcelona, then here are a few suggestions that can be of use to you.
Where in Barcelona should I stay? 
Every international student looking to move to Barcelona will have their own set of priorities when looking for a good accommodation. While affordability is a common and necessary factor, some might look for a peaceful neighbourhood while others would consider a place that offers easy accessibility to local services such as a library, health centre, supermarkets etc.
You can look for a suitable accommodation in Barcelona as per your own preference as the city has a lot of variety to offer. Here are some of the most preferred Barcelona neighbourhoods that have their own mix of accommodations to offer.
Gracia
One of the most popular and main districts of Barcelona is Gracia, which is often an ideal place for students to stay in. This district has many shops, markets, restaurants and bars and yet remains quiet and undisturbed.
Gracia is not only quiet and uncrowded, it also has a diverse mix of locals which is perfect for foreigners looking to adjust easily. According to Housing Anywhere, this area offers an excellent quality of life and also gives you a good insight into the Catalan culture.
Many international students who study in Barcelona prefer Gracia because it is safe, affordable and allows them to enjoy simplicity and a taste of local life. According to Housing Anywhere, if you are looking for a private room here in a shared student residence, then it will cost you an estimated €400-€550 monthly.
Sants-Montjuïc
Another popular residential area in Barcelona is Sants-Montjuïc, which has a very rich history to it. This charming place was once an old independent municipality but now is the largest thriving district in the city.
Students will find a wide diversity here as it has a good mix of international and local people. Along with social and cultural variety, it also has great connectivity which means students can easily explore the city and attend classes in other neighbourhoods.
There are also several cultural attractions in the city such as the Montjuïc Castle, the Magic Fountain, and the Joan Miró Foundation. Visiting these attractions is a great way for students to learn more about the city's history and culture.
According to Spot a Home, students can easily find comfortable private rooms for an estimated monthly rent of €420 to €550 in El Poble-Sec, a district in Barcelona.
Esquerra de l'Eixample
L'Eixample is one of the most recognisable neighbourhoods of Barcelona with modern architecture and an exciting vibe. It is a haven for night owls and shoppers or even architecture buffs and is also a great place to stay for international students.
This place is a meeting point between uptown neighbourhoods and the old city and has good metro connectivity. Despite being so close to the centre of the city, this place is quaint and offers a calm environment which makes it a good residential place for students. Esquerra de l'Eixample is among the most preferred and popular areas in this neighbourhood.
Time Out once described Esquerra de l'Eixample as the coolest neighbourhood in the world. This place is youthful and international as you will find many young people here. It also has various amenities and facilities which makes it a comfortable place for students.
According to Housing Anywhere, estimated rent for a room here would be somewhere €500 to €600 monthly.
Interested in pursuing your higher education in Barcelona? Then check out the unique international study experience that Berlin School of Business and Innovation offers where students can opt to study in two of the most popular study destinations in the world.
BSBI offers excellent programmes in the fields of logistics, marketing, management and more which are designed to imbibe students with real time business skills. Students can choose to start their educational journey in Barcelona and complete it at the Berlin campus.
BSBI has tied up with the esteemed CETT to offer students this enriching experience and help them become global citizens who will gain versatility and knowledge of different cultures in this experience.
To know more, click here!
FAQs  
Is Barcelona good for international students?   
Barcelona is a popular destination for international students, offering a vibrant and multicultural environment, high-quality education, and a rich cultural heritage. It has a large community of students and according to Studying in Spain, the place is home to some of the finest universities as well.      
What are some good neighbourhoods to live in as a student in Barcelona?
There are several good neighbourhoods in Barcelona such as Gracia, Sants-Montjuïc, Sant-Sant Gervasi, L'Eixample and many more.
What should I look for when choosing a place to live in Barcelona? 
Safety and affordability are often the top priorities of international students who are planning to study in Barcelona. Where you want to live can depend on individual requirements such as the proximity to the metro, cost of living, whether you want to live in a quiet or a busy, or even a traditional neighbourhood, availability of other facilities and more.