MA in Logistics
This 18-month MA in Logistics programme has been selected by BSBI from among the many prestigious international degrees offered by International Telematic University UNINETTUNO.
Start application online
Overview
The aim of the MA in Logistics (Master di Primo Livello "MA in Logistics") course is to train professionals who possess managerial skills to support project management in different sectors. More specifically, this master's course focuses on training professionals, such as Logistics and Supply Chain Managers, for companies and agencies globally.
This BSBI programme can be taught in either Berlin or Barcelona, or you could start in Barcelona and finish in Berlin. The programme is accredited by UNINETTUNO. BSBI is partnered with CETT Barcelona School of Tourism, Hospitality and Gastronomy. This MA programme can be taught at CETT`s campus in Barcelona or at BSBI's campus in Berlin.


SECURE YOUR PLACE ON THIS PROGRAMME BY APPLYING TODAY FOR 2023 INTAKES – FIND OUT HOW TO APPLY HERE.
What will you experience?
Among expected results, there is the acquisition of economic-managerial tools and skills aimed at cooperation during the logistics project and its execution phases. The role of the Logistics Executive focuses on developing the skills needed to check the progress of building supply chains and detect any problems to be dealt with, as it regards both project progress and the quality of production as well as organisation.
The course is delivered 100% on-campus with full access to state-of-the art facilities. Students will also have additional access to course and reading materials via the UNINETTUNO platform.
Who should take this programme?
This master's course is for students who have earnt a three-year university degree in a course in the Engineering Faculty or in the field of Economic Sciences or Statistical Sciences.
Why study this programme?
The master's course envisages the training of professional profiles such as Logistics and Supply Chain Managers and Executives for companies and agencies working globally.
European Credit Transfer and Accumulation System (ECTS)
You will earn a master's degree with 90 ECTS. This helps student mobility in the EU when it comes to transferring credits from one higher education institution to another.
Course Price
INTAKES
Berlin: February, October
2023 October: International students Price: €12,000 | EU students Price: €7,000
2024 February: International students Price: €12,000 | EU students Price: €7,000
2024 October: International Students Price: €12,600 | EU Students Price: €7,450
Berlin | Special offers effective until December 2023: Up to 33% discount for International Students | 10% discount for EU Students
Barcelona: April, November
2024 April: €12,000
2024 November: €12,600
Barcelona | Special offers valid until December 2023: Up to 40% off your fees**
Programme delivered in English or Spanish in Barcelona**
*Terms and conditions apply. Find out more here.
**With the option to move to Berlin after 12 months. Students who take the Spanish route have the option to complete their studies in Barcelona or Berlin. If the student chooses to finish their studies in Berlin, they will need to pass an English test.
The School's admissions process is subject to the Consumer Contracts (Terms and Conditions). Information on your Right of Withdrawal and our Refund Policy can be found in the BSBI study agreement.
Programme Structure
This programme consists of three terms (10 weeks each) and a term focused on your dissertation (12 weeks).
The modules of this programme are offered and delivered 100% on campus. Students will also have additional access to course and reading materials via the UNINETTUNO platform.
For Berlin, teaching takes place Monday to Saturday, with morning, afternoon and evening sessions. You will also attend modules on study and academic research methods and study the German language alongside your master's degree subjects. During your final term, you will research and prepare a dissertation on a topic of your choice.
For Barcelona, teaching takes place Monday to Friday, from 3-9PM.
Modules
During its first three terms the programme will cover fundamental topics such IT and project management and techniques, digital transformation, machine learning and analytics. Students will also be able to study the German language alongside your master's degree subjects. On your final term, you will research and prepare a dissertation on a topic of your choice.
Study Methods
Operational Research
Project Management
Quality Management
Logistics and Project Support
Business Organisation
Total Quality Management
Marketing
Supply Chain Management
Numerical Methods
Research Methodology
Final Dissertation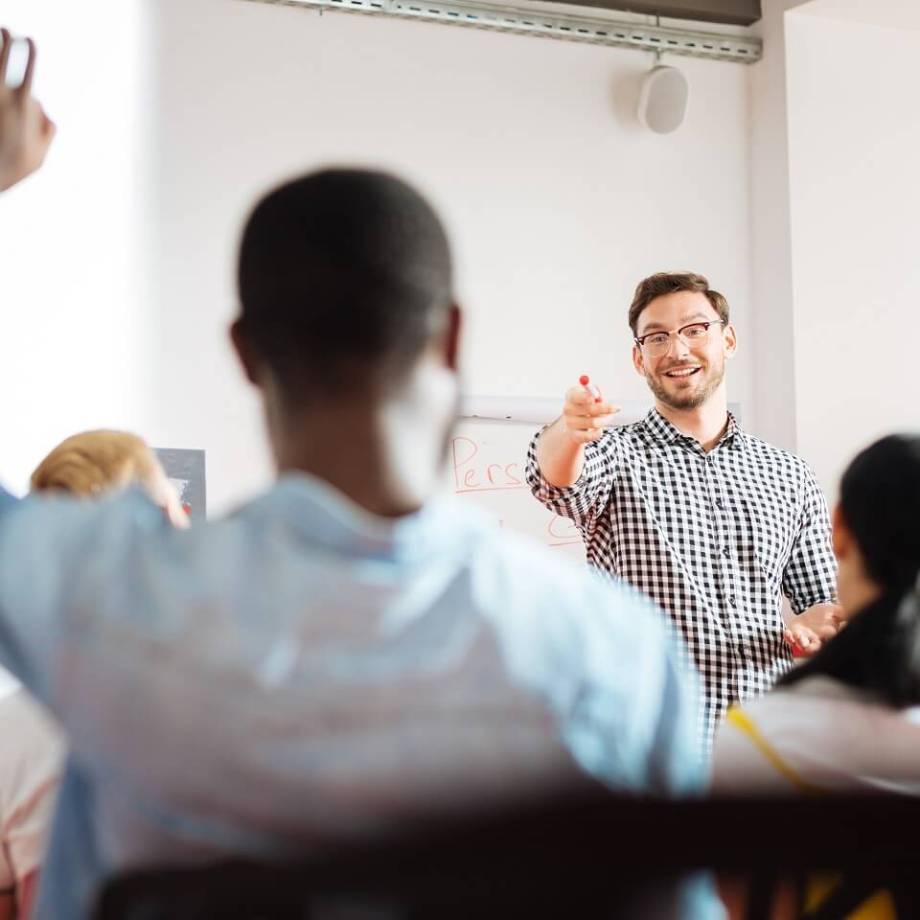 Learning Outcomes
Upon successful completion of the course students should be able to:
Present and communicate professional issues relevant to SCM and logistics.
Determine the value and financial impact of supply chain decisions and designs on the profitability, efficiency, and stakeholder satisfaction of your entire organization.
Develop and apply ongoing strategies for personal, career and professional development.
Download Factsheet
Career Progression
After completing this MA in Logistics, you will be able to pursue a career within global companies which need your skills for maintaining, improving and expanding their operational networks for selling their goods and services.
This programme will prepare you for future roles in:
Presenting and communicating professional issues relevant to supply chain management and logistics.
Controlling the profitability and efficiency of organisations' operational processes.
Managing and supervising how different resources are acquired, stored, and transported to the final destination successfully.
Identifying prospective distributors and suppliers and to determine their effectiveness and accessibility.
Coordinating the storing and transporting processes along different supply chains.
Overseeing and managing inventories by arranging appropriate transportations and adequate storages for the inventor.
BSBI's dedicated Careers Service helps logistics students and alumni reach their career goals and realise their potential. The Service offers specialised support and aims to build long-lasting relationships with local and national employers. To find out more about the support available, visit the Careers Service website.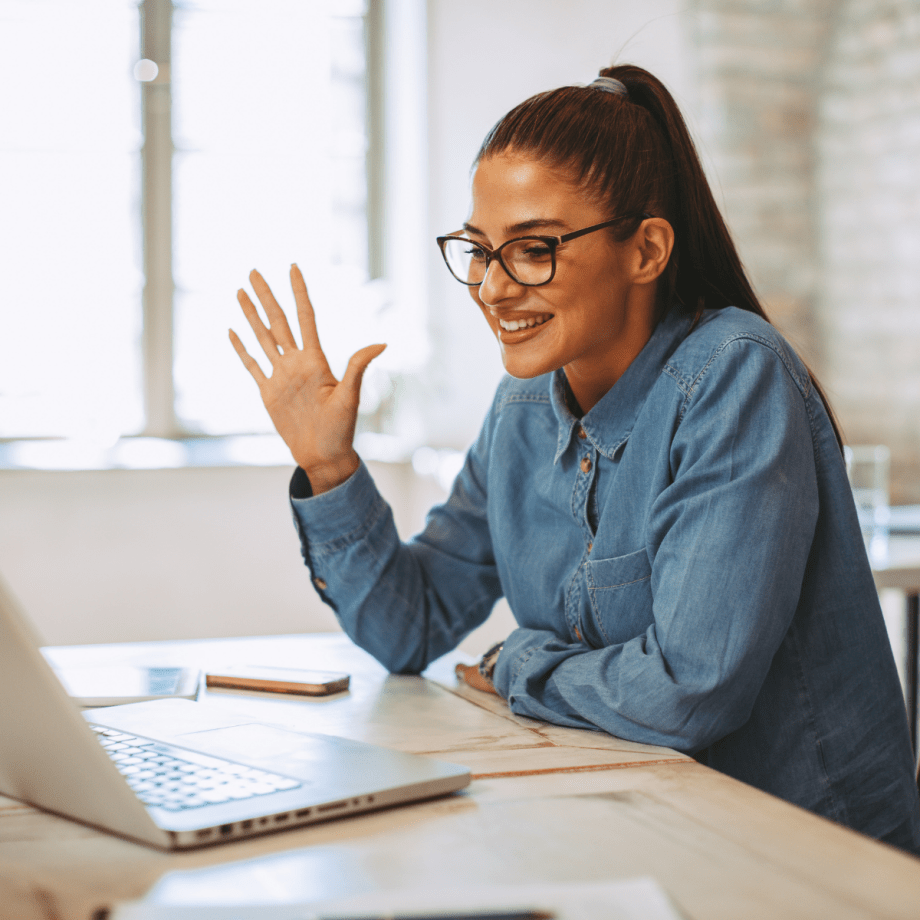 The Virtual Student Lounge
BSBI offers you the opportunity to attend our Virtual Student Lounge to help you gain an insight into life at the school. Through a video call consultation, you'll be able to get a virtual campus tour, learn more about our programmes, bursaries and scholarships, and get answers to any questions you might have regarding the admission procedure.

You'll also be able to discover more about living and studying in Europe's start-up capital, Berlin and find out more about the services on offer at BSBI.
Book your place