What events are happening in Germany this spring?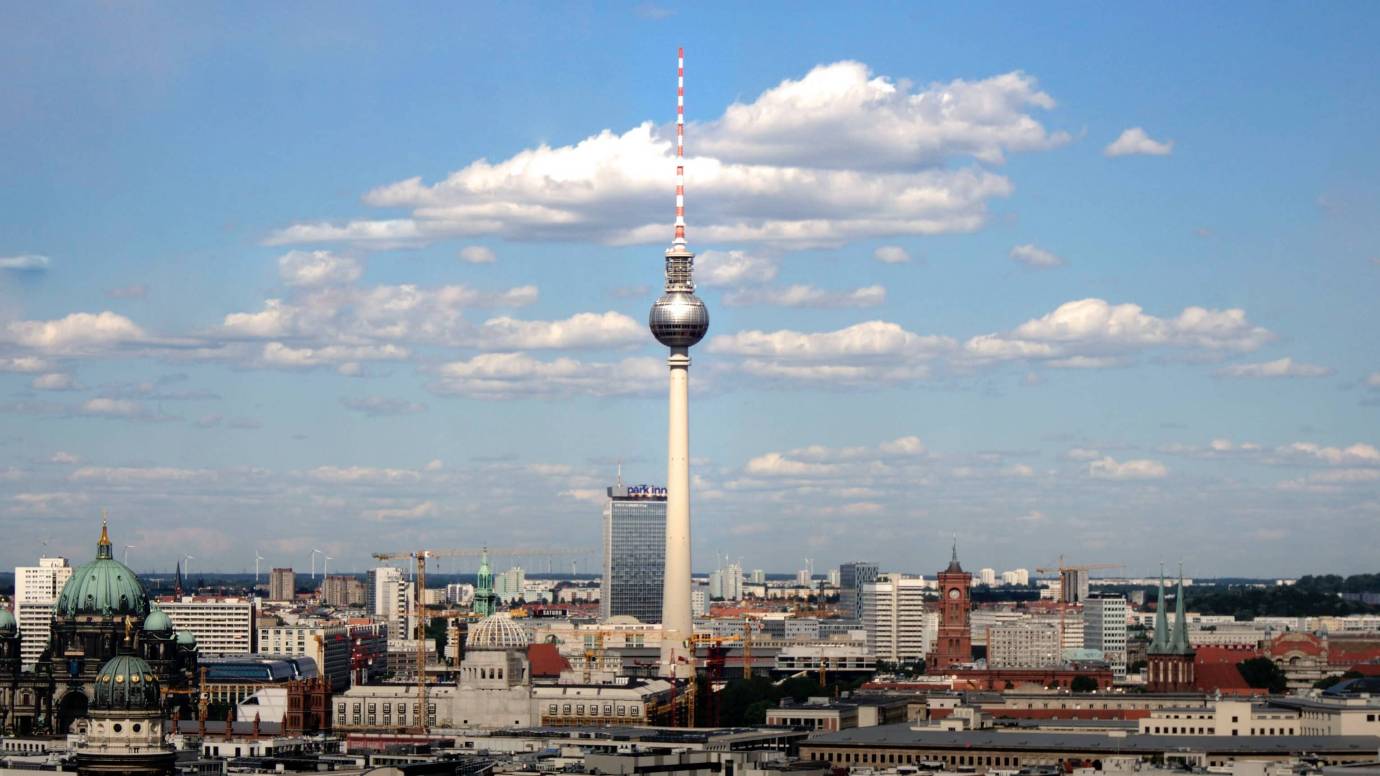 As the frosty cold descends, Germany blossoms in soft pastel colours, ushering in the spring season and all the beauty that comes with it. While the weather does become balmy in spring, the evenings remain chilly. In Germany, every season brings something new and exciting, which means that along with the picturesque nature, you can also enjoy several cultural events here. 
Spring in Germany is a time where you can find new inspiration and gather with friends to celebrate and enjoy the first signs of summer.  While tourist numbers peak during the summer season, spring offers many marvels of its own that you can enjoy during your visit to Germany. 
As the beautiful blossoms spread and add to the grandeur of lush greens in spring, the season also brings some exciting events in Germany that you may want to attend. 
When is spring in Germany?     
Germany generally has two different types of climate, a maritime and a continental climate. North-western and coastal Germany enjoys warm summers and cloudy winters and farther inland, you will see a greater seasonal variation. 
Spring in Germany begins on a different day each year, either the 19th of March or the 20th of March. Generally, the end of March and beginning of April mark the onset of the spring season and this is the time when cherry blossoms begin to grow, setting in the vibe of the season. 
According to WinCalendar, spring in Germany 2023 began on March 20th and is the first day of spring. It is called the 'vernal equinox'. 
What are the top spring events in Germany? 
If you are looking to enjoy the marvel of spring in Germany then don't limit yourself to simple sightseeing activities and immersing yourself in nature. Instead, expand your horizons and try out some of Germany's lively and fun events. Spring is also the time when Germans gear up to celebrate and here are some of the top events that you can enjoy in 2023 in the country. 
Carnival of Cultures
Germany has a unique diversity that adds to the appeal of the nation and the Carnival of Cultures gives you a chance to experience that diversity for yourself. Also known as the Karneval der Kulturen, this spring festival takes place in Berlin and is full of colours, music, artwork and food and allows you to revel in the cultural delights of the country. 
You will see many artists perform amazingly choreographed pieces in colourful attire at this festival which is considered the largest city festival in Germany. The Carnival of Cultures will take place in Kreuzberg from the 26th to the 29th of May.
Berliner Theatertreffen
Theatre shows have always been among the most popular events in Germany as art and artists hold special prominence here. The Theatertreffen Berlin brings together many talented artists this year who will put together a splendid show. 
According to Visit Berlin, Olena Apchel, Carolin Hochleichter and Joanna Nuckowska, will be the new festival directors this year and you will get to see several remarkable productions including some musicals. The 60th Theatertreffen will take place from the 12th to the 29th of May at the Haus der Berliner Festspiele. 
Berlin Spring Festival 
What better way to celebrate the spring season than to tuck into scrumptious food and enjoy fast-paced roller coasters and the Ferris wheel? The Berlin Spring Festival is one of the popular folk festivals in Germany that offers colourful carousels, fireworks and roller coasters. 
The festival also has musical acts and is a great place for little ones as well. The Berlin Spring Festival will take place in Kurt-Schumacher-Damm from the 24th of March to the 1st of May. 
Women's Run Berlin 
With the warmer weather beginning to arrive, Spring can be a great time to get your running shoes out and participate in the annual women's run. The largest women's run will kick off again in 2023 for the 38th time and will feature the classic 10-kilometre run along with the 5-kilometre run and 800-metre Bambini Run for kids. The participants will be supporting the Berlin Cancer Society, so this is a great chance to support an important cause.  
Even if you are not keen to run, you can join the cause which also offers a festive and charged-up atmosphere. The Women's run will begin on 13th May 2023. 
Berlin, Germany is also a great place to pursue your education as the city offers high-quality learning and has a fast-growing business hub. If you are looking for good study programmes, then check out the Berlin School of Business and Innovation (BSBI) which offers a host of programmes at undergraduate, postgraduate and doctorate levels. 
Designed in line with current business world requirements, these programmes cover a variety of fields: Tourism & hospitality, international business management, animation, Global MBA, digital marketing and a lot more. 
These accredited programmes are taught by a faculty that comprises subject experts who bring their experience into classroom training. Additionally, BSBI offers student support and career guidance along with a unique international study experience where students can choose to study in Paris, Barcelona or Hamburg  and finish their degree at the Berlin campus. 
To learn more, click here!
FAQs
Where can I find more information about these spring events in Germany?   
If you are looking to find more information about the spring events that will take place in Germany, then you can check out the 'The Official Website of Berlin'.
What is the best way to get around in Germany during spring events?
There are multiple ways in which you can travel around Germany. Public transportation in the country is very good and well-connected in cities like Berlin and Munich. You can travel by train as Deutsche Bahn, the main rail system has both regular and high-speed trains. The cheapest way to go around the city is by bus and if you are keen, you can also hire a car.                      
Are spring events in Germany family-friendly?  
Many of the spring events in Germany are family friendly and some of them, such as the Carnival, Spring Festival and others even have special attractions for children.
What is the best time to visit Germany for spring events?                
Spring usually begins on 19th or 20th of March in Germany and if you want to enjoy the spring events then you can visit the country in April. The Official Website of Berlin has updates of all the spring festivals.