Read this blog to learn how chatbots are revolutionising business communication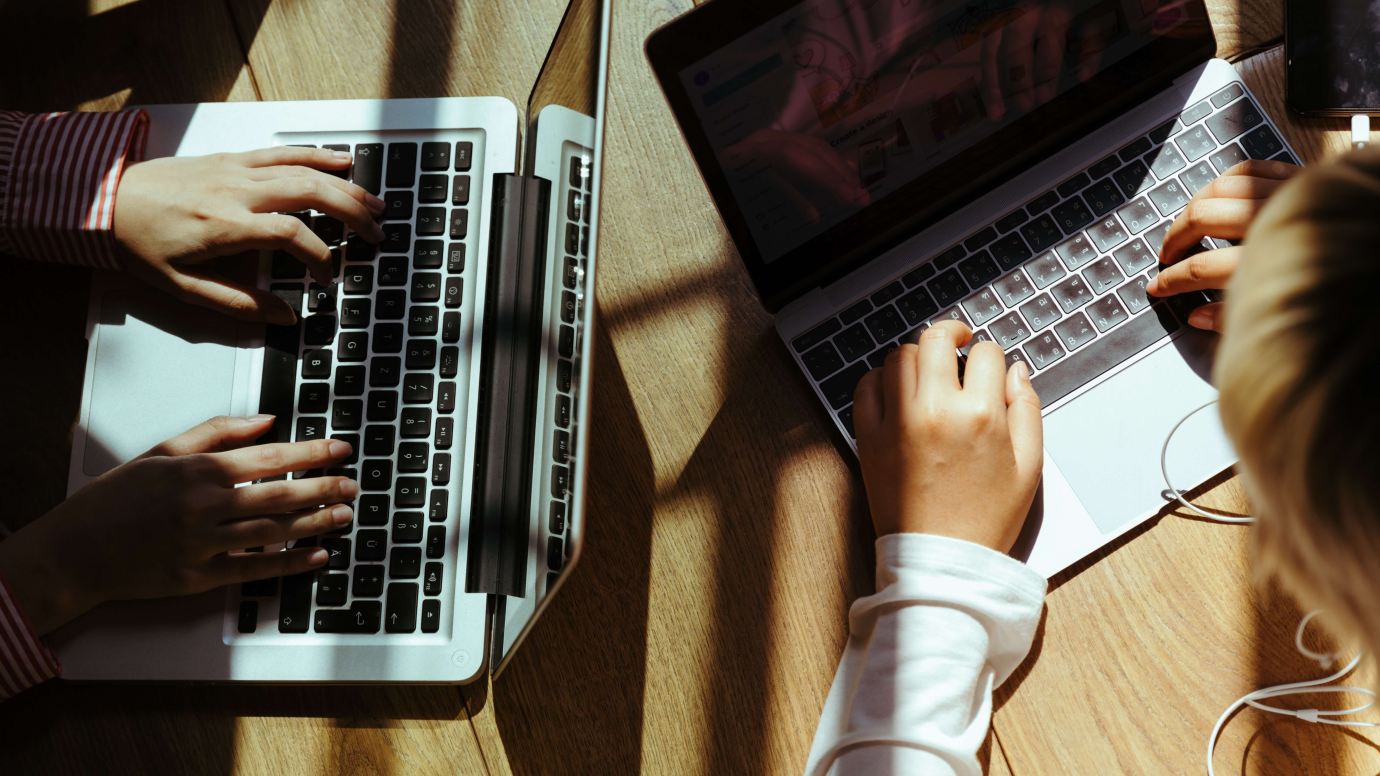 Chatbots have become a buzzword in the industry and their popularity has contributed to the new ways we communicate today. People would mainly communicate through emails and calls but now text messaging has become the norm. Similarly, when it comes to business, people aren't interested in unresponsive customer service or tedious website navigation, they expect a quick and prompt response to any query.
Chatbots are excellent at engaging people as they give instant responses and help customers find what they are looking for. These AI assistants have become a must for every business that wants to optimise online customer communication. 
As these chatbots are time-saving and convenient, they work well for both businesses and customers as they can promptly meet everyone's various needs.
Discover more blogs associated with the business programmes:
What are chatbots?
A chatbot is a computer programme that is designed using AI to have a conversation with humans. It is used by businesses in various settings such as customer service, information retrieval and more. Chatbots make use of natural language processing technology which enables them to understand queries and generate appropriate responses. Chatbots can be found on websites, applications, virtual assistants and more. 
How do chatbots work?
When you communicate with a business by going on their website or sending a message to them, a pop-up appears where a virtual assistant asks about your requirements. It will then give you appropriate responses and suggestions based on a pre-established selection to help you get a resolution. 
Chatbots are intelligent assistants which can come in two different formats – a simple chatbot and a smart chatbot. The simple chatbot uses data from integrated answers and functions like an interactive FAQ, where your queries will be answered with automated responses based on keyword recognition. 
Conversely, smart chatbots use machine learning and have a bigger database which enables them to have near-human interactions. These chatbots require programming and can even read intent and sentiment. 
Benefits of chatbots for business communication
Chatbots are being widely used by businesses for communication and according to StayNTouch PMS Research in 2021, it is among the fastest growing technology that is getting rapidly adopted by many businesses. Chatbots offer a range of benefits for businesses. Take a look at a few of the most important advantages below.
Customer engagement 
Customers no longer have to dig around a website to find an email or phone number to contact a business. Chatbots in business help customers understand the steps to buy a product or enquire about a service. This helps in building customer engagement for businesses as every query is addressed and supported effectively. 
Cost saving 
Providing real-time assistance to an array of customers is not an easy job and employing manual customer support staff would be very costly for businesses. Chatbots not only help in addressing repetitive queries and managing unpredictable demand easily, but they are also highly cost-efficient for businesses as well. 
Gain further insight 
Chatbots are also an excellent tool to gain new customer insights as they help to monitor consumer data. The feedback and queries received help to better understand what the customer expects which can then help to improve the product. 
Generate leads 
One of the most important goals of a chatbot is to help businesses generate leads and boost conversion rates. They easily guide the customer through the steps of the buying process by addressing features, plans, and other needs. This helps in building new leads and makes the trickier process of decision-making a little easier. 
Technology has trickled into every aspect of business and every organisation is looking at new and innovative ways to adopt these new tech tools. Students looking to pursue a career in the fast-growing tech sector can make a real impact provided they have the required qualifications and skill set. 
Berlin School of Business and Innovation offers an MSc Information Technology Management programme which will provide students with the best tools and knowledge to progress in the current business world. 
The master's programme, which is provided in partnership with University for the Creative Arts (UCA), has a rich curriculum that focuses on important topics such as machine learning and visualisation for data analytics, mechanical and mechatronic systems and more. 
Designed for future leaders of the tech world, this master's programme enables students to excel in a managerial environment and use their expertise effectively. 
To learn more, click here! 
FAQs
How can businesses design effective chatbots?
A good user experience is one of the main features of a chatbot. A business looking to design an effective chatbot must focus on providing clear and concise messaging that is helpful for customers. It should also use natural language processing to understand user input. Also, it's important to regularly test and improve the chatbot's performance.
What are some challenges with chatbot implementation?     
Some of the challenges businesses face with chatbot implementation are accurately interpreting user input, designing personalised responses, and maintaining consistency and relevancy. Along with this, the cost of development and ongoing maintenance can also be a challenge for businesses.
What kind of businesses benefits from using chatbots?
Businesses of all kinds can benefit from the use of chatbots especially if they have high levels of enquires that are repetitive in nature.
How can businesses measure the success of chatbots?
A business looking to measure the success of chatbots should focus on tracking metrics like resolution rates and user engagement and can even analyse chatbot logs. They can also conduct a user survey for feedback along with tracking ROI.