How are enterprise chatbots dominating the IT management industry?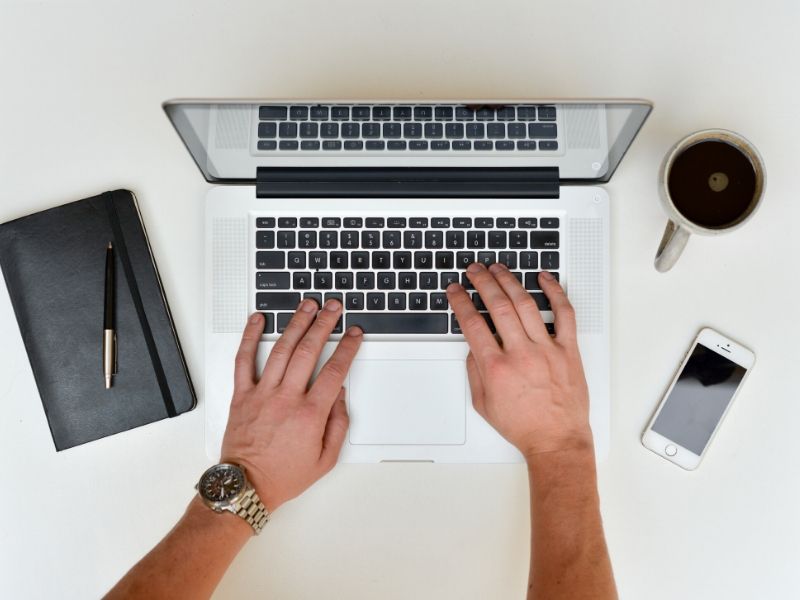 Chat bots are small programs that simulate interactions with real customers automatically. They are based on a series of predefined triggers, conditions, or events. Some of the greatest advantages of using enterprise chatbots are that they are proactive. Their responses will be consistent every time, and they can also respond immediately. 
Chatbots also help in collecting important and required data and also learn new information from the collected data. They can be used on multiple platforms like social media, SMS, and even live chat.
Enterprises are using chatbots for the numerous advantages it brings such as: 
Minimise time spent by the employees on

IT helpdesk chatbot

while looking for information or some help. 

It answers the frequent HR questions that are raised by employees. 

It offers a service desk to the employees directly and without any wait time, at any hour of the day. 

It automates the way requests are processed and simplifies the submission experience for the employee. 

Help employees with infrequent processes like updating their photo or name on the employee file or renewing a security pass.

Automate application checks by remaining alert on any changes data or conditions that may be important and therefore need the user to be notified. This reduces the number of times manual checking needs to be performed on applications. 
Like all chatbots, enterprise IT chatbots are key to saving productive time by cutting down on the clicks, time spent doing certain work etc. 
Why are enterprise chatbots used and what are their benefits?
Enterprise chatbots are specifically designed to be used in the workplace for the help of the employees as well as the customers. 
While a regular chatbot can be used to order a coffee or tell your bank account, enterprise chatbots mostly handle enterprise-specific work. 
Industry leaders are embracing more chatbots into the workplace as they are:
Easy to use and need little training for using it 

Easier to develop and build than employ people to be present round-the-clock 

Chatbots are extremely cost-effective as they offer solutions and save time every day with very little investment needed. 
Let's take a look at different enterprise chatbot uses.  The IT support chatbot will suggest solutions based on the key problem described. If it can't be resolved, it'll raise a ticket with the department. 
HR-related chatbots help with queries regarding allowances, leaves, perks, policies etc. 
Business-intelligence chatbots read reports, data, facts and figures and may also form visualisations such as charts, tables, excel files etc. 
How can chatbots help with IT management?
Let us explore in what ways chatbots can help with IT management. 
It offers self service but of improved quality. Chatbots can provide swifter services by taking care of routine requests and service questions. It helps in saving the IT staff a lot of time while also helping the customers of the business. 

Chatbots have the added advantage of being personalised with real-time, updated and consistent information after interactions with customers. The advent of artificial intelligence and machine learning has helped in the generation of more personalised information and a greater number of tasks being finished, which in turn improves overall satisfaction of the customers. 
Planning to study in Berlin? Check out the diverse range of industry-relevant programs offered by the renowned Berlin School of Business and Innovation (BSBI). These programmes are designed in a personalised way, and helps students learn valuable skills to further their career. 
BSBI has a dedicated department for student service, providing students with personalised assistance regarding recruitment and job search. Grab the opportunity to avail the extensive network of companies partnered with BSBI and gain first-hand training from a diverse group of industry experts. 
3. Chatbots provide support for 24/7 and allow IT staff with more time, space, and cost limitations from working around the clock. Its really          difficult for businesses to provide support to customers at every odd hour by hiring staff. Chatbots solve this problem by providing service all times of the day. This improves customer experience and helps in retaining them. This also means that more productive time is saved by the business. 
4. Chat bots also help with optimising costs by promoting self service. It also reduces costs that are related to handling repetitive, or routine issues everyday. Bot technology can also assist in augmenting the IT service desk by fulfilling a variety of repetitive tasks like categorising incidents or episodes automatically, send service requests, assign requests to the right person or analyst based on the priority.
Join an IT Management program today. 
To learn more about Information Technology, check out this programme.