How to create an effective marketing strategy for business growth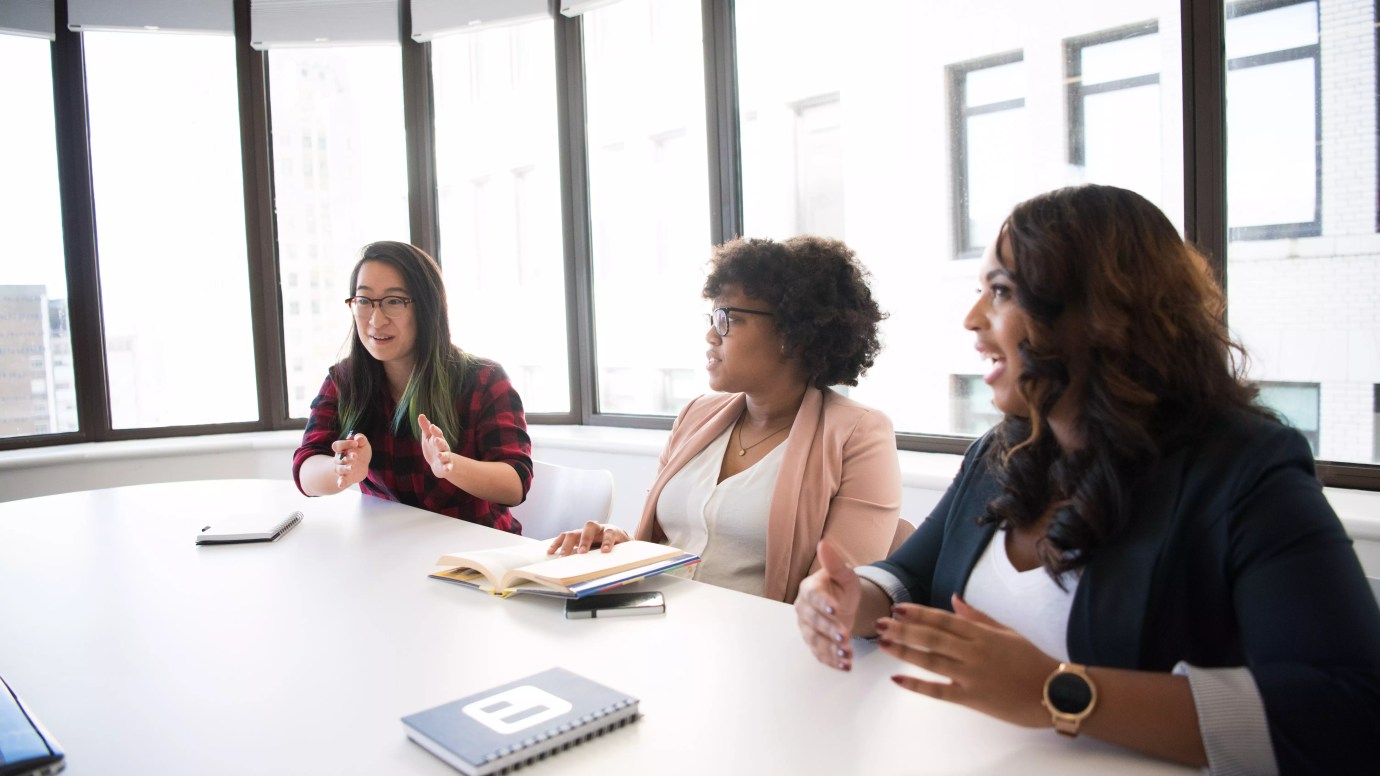 Do you know what Red Bull, Nike, Coca-Cola, Spotify and Domino's have in common? They all have an excellent marketing strategy that has helped them stay strong in the competitive market. Innovation and creativity combined with a good understanding of what customers want can do wonders for a brand and make them globally successful.
If you are looking to build your brand, then you have to think outside of the box and look for potential ways in which you can attract your desired customer. Hospitality is a highly competitive market with huge names like Hilton, Four Seasons, Hyatt and many more, yet Airbnb has still managed to make a niche of its own.
Brands like Airbnb and Nike were able to carve out their own portion of the highly competitive business world by understanding their demographics and selling attractive products. The successful marketing strategy used by these brands gives their customers a unique purchasing experience that they're guaranteed to return to.
If you want to develop a marketing strategy for business growth have a look at some of the ideas listed below.
What is a marketing strategy?  
According to HubSpot, a marketing strategy is a structured plan that a business creates to promote its products or services to potential customers. It includes essential components like identifying objectives, studying target audience profiles, content creation, key performance indicators and more. The goal of a marketing strategy is to attract more customers and increase sales through advertising, social media and promotions.
Discover more blogs associated with the business programmes:
How to develop an effective marketing strategy for business growth       
Creating an effective marketing strategy helps in setting the foundation for a business. Businesses must focus on creating an effective marketing strategy because it helps them reach and engage with their target audience, differentiate their products or services from competitors, build brand awareness and loyalty and ultimately increase sales and revenue.
Here are some ways to develop an effective marketing strategy for your business:
HubSpot has established itself in the marketing industry with an impressive marketing strategy where it heavily focuses on producing content that is useful and appealing. The brand, which is now hailed as an industry expert by many, suggests that a good marketing strategy should focus on the 4 Ps: Product, Price, Place and Promotion.
These 4 Ps cover the most fundamental part of any marketing strategy for business. It focuses on the Product, which refers to what you are selling, the Price of that product, the Place where you will be selling it and how you will Promote it.
      Get insights into the customer
Data is your best friend when it comes to gathering insights on what your customer wants. Every successful marketing strategy is driven by useful insights that help you understand your customer better. This includes the challenges that they face and what motivates them to buy a product.
Amazon and Netflix are great examples of brands that have come so far simply because they understand their customers well. When we talk about understanding the target audience, you must cover demographics such as age, location, profession etc., as well as lifestyle traits and behavioural patterns like shopping habits.
      Always measure the strategy
You cannot make an effective marketing strategy that works for your brand unless you have metrics in place. They are essential to evaluate your marketing strategy for several reasons. One of these reasons are that they help to measure the effectiveness of a strategy and allow you to determine if it's achieving the desired result.
Through these metrics, you can identify areas of improvement and make necessary changes. They also allow you to allocate resources effectively and justify your marketing expenses to stakeholders.
If you're looking to grow in the marketing field and create successful marketing strategies, then check out the MA in Strategic Marketing offered by the Berlin School of Business & Innovation (BSBI). This programme will help you develop an in-depth understanding of strategic marketing and help you explore all the latest trends in the sector.
This master's programme is designed to meet the needs of future business leaders and help them acquire practical skills in this sector. Some of the important topics covered in the programme are marketing communications, cross-cultural management, strategic marketing management and more.
The programme will provide you with the necessary skills to accelerate your career progression. Additionally, students can study this programme in Barcelona, Spain as BSBI has partnered with CETT Barcelona School of Tourism, Hospitality and Gastronomy. This allows students to start studying the programme in Barcelona and complete it in Berlin.
To learn more, click here!
FAQs
What are the key components of a successful marketing strategy?
Every successful marketing strategy should cover some important elements. These include a thorough understanding of the target audience and their needs, ensuring effective messaging resonates with the brand's persona and the audience, a well-defined value proposition, effective communication channels and measurable objectives.
How do you set goals and objectives for your marketing strategy?
The goals and objectives of a marketing strategy must align with your business objectives and the target audience's needs. Goals should be specific, measurable, achievable, relevant and time bound. Objectives should focus on increasing brand awareness, generating leads and driving conversions.
How do you measure the effectiveness of your marketing strategy?
To measure the effectiveness of your marketing strategy, you need to put necessary metrics in place. Through regular tracking and analysis of results, you can refine and rework your marketing strategy.