How can you make the most of your online study experience?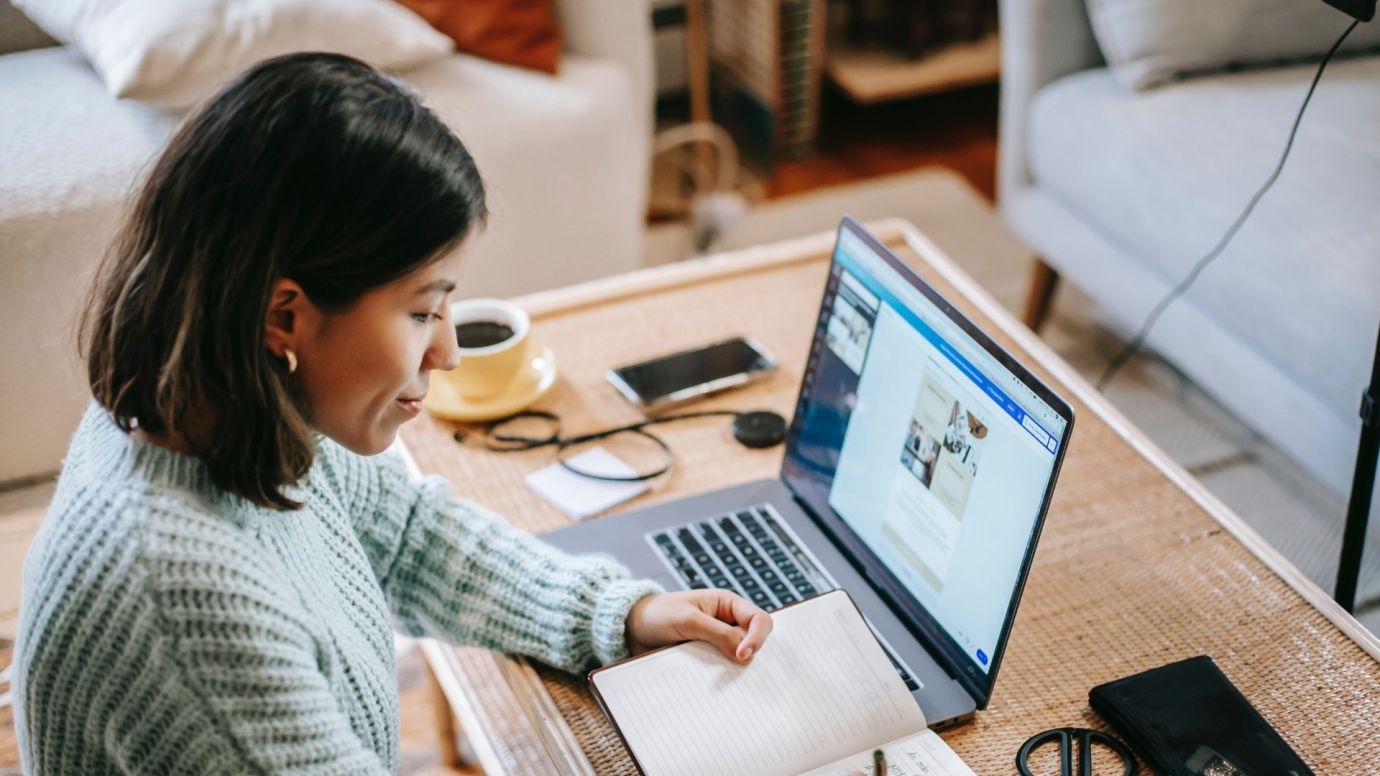 For better or worse, the world seems to be advancing towards a digital future. Online learning, while not new, has been prevalent for the most part of 2020. Digital learning has helped restore normalcy in the global education system and helped millions of students continue their studies during tumultuous times.
While online learning does provide apparent benefits like the flexibility to study anywhere and anytime, many constraints can creep in if you aren't careful. Self-paced learning can be a double-edged sword—the absence of a regular routine can impact your studies.
Therefore, you must recognise and address the challenges associated with online learning to make the most of your programme. Here are some handy tips that can help you be productive during your online study sessions.
Figure out your studying pattern
Online study can seem a little daunting at first, given no set structured approach to learning. However, this can give you the flexibility to set up your own structure as per your learning preferences.
Different online programmes have different content formats that you can choose from. If you are more of a video learner, you might benefit from a course that consists of video lectures. If you are a nuanced reader, text-based tutorials and courses can suit you better.
Many courses like a Doctor of Business Administration online degree also provide a combination of lecture notes and videos. You can try out different online learning styles and formats to see which best fits your lifestyle and preferences.
Assign regular deadlines and hold yourself accountable
Online courses are designed to offer you maximum flexibility and comfort in studying from your home. However, online courses with pre-recorded lectures can also lack the accountability associated with traditional classroom teaching set-ups.
Hence, you must hold yourself accountable. If there are no set deadlines for assignments or projects in your course, set up your own tasks and deadlines to complete them.
It is also vital to not take the flexibility of an online course for granted. The easiest way to do that is to treat it as a traditional degree. Set up a specific study routine for the entire week and follow it through. You can also partner with your classmates or family to have them hold you accountable for your study goals.
Improve your time management skills
Without good time management skills, you can end up cramming for your exams or handing in average quality assignments. You need to consider the time available for your online programme, your other obligations, and your study habits.
Having a specific study routine and clearly marked learning goals can help you manage your time. You can also use tools like Google Calendar or Pomodoro to help you with study time management.
Honing your time management skills will also serve you well in your career when you probably have to juggle multiple responsibilities.
Actively engage with your online learning community
While online classes might feel like you lack the human touch, this need not be true. These days, most online programmes are designed to encourage collaboration and networking among students through group projects or discussions.
Want to invest in an online programme that gives you the best digital networking experience? The blended study programmes offered by the Berlin School of Business and Innovation (BSBI) can help you engage with your peers online and collaborate with them.
Apart from a highly experienced faculty, BSBI offers a wide range of undergraduate and postgraduate courses in different 21st century professional disciplines like the DBA online programme. The programmes also let you visit Germany to complete part of your course, allowing you to experience the rich German culture.
Click here to take your pick among different blended programmes available at BSBI.
Getting to know your peers and regular engagement with them can give you an expanded network from where you can seek help from time to time. It can also improve your communication and networking skills which can be beneficial for your career.
Other online study tips include setting up a designated learning space and eliminating the familiar sources of distraction before you settle down to study.
Keep in mind that study habits and patterns usually differ from person to person. Don't hesitate to personalise the tips mentioned above according to your preferences to improve the effectiveness of your online study sessions.
Invest in an accredited online course like a DBA degree from a reputed university today to take your education forward.
Start studying online at BSBI, browse our programmes.