How can you be an effective leader during a global crisis?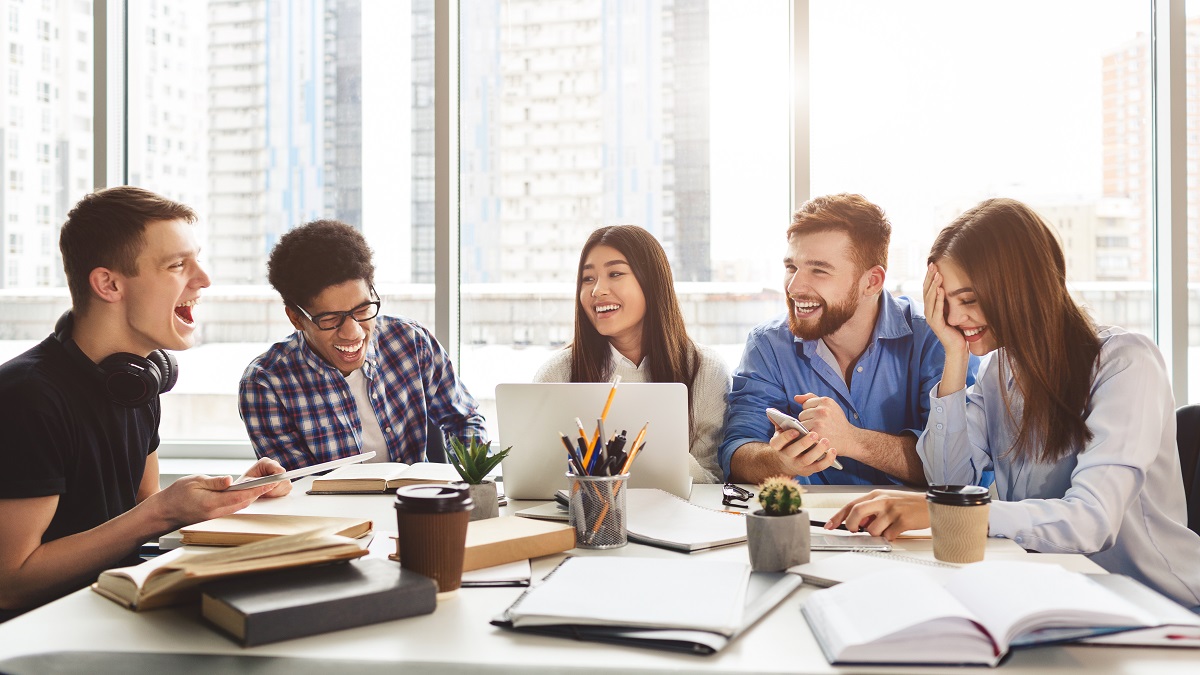 How can you be an effective leader during a global crisis?
The recent pandemic is one of the largest global crises the world has ever seen. It has significantly impacted economies, different industries and businesses across the globe. These trying times have also shown us that we can ride out any problematic scenario with teamwork, patience and effective leadership.
During the last year, we have witnessed heart-warming stories of people leading during the crisis. Business leaders were standing up for their employees and taking decisive actions to safeguard them and their businesses. While some company leaders stepped up and refused to lay off any employee, world leaders like Jacinda Arden successfully demonstrated leadership during crisis.
This blog contains five effective and tested strategies of leadership in crisis management that have helped global leaders minimise the pandemic's impact. These will help you to understand what effective leadership can involve, allowing you to be a more empathetic leader.
Your team will step up if you rely on them
Teamwork will help you to achieve better results than if you were to complete all the work on your own. Trying to solve all of a company's problems on your own can be next to impossible. Instead, you should bring your team into the planning and execution of business strategies.
In most companies, employees do step up and deliver if their leaders and managers trust them. Relying on your team members can also bring in more ideas and innovative solutions.
A global crisis is not the time to lose your company values
A global crisis can understandably be difficult for your company. Cash flow might be tight, and revenue might decrease. In these scenarios, a certain amount of budget cuts might be unavoidable, but that should not impact your company values like taking care of your employees.
If you have always taken care of your employees as a leader, abandoning them in the middle of a global crisis might not be a good idea. In fact, healthy company values can help you engage with your employees on a more personal level and improve employee loyalty.
There have been many heartening examples of leadership during adversity and crisis in the recent pandemic. The senior leadership team at PepsiCo pledged to dedicate 100% of their pay to quarantined employees and put off any lay-off decisions despite less revenue. In another case, Walmart provided cash bonuses to its hourly associates and went on large hiring drives.
Transparency can improve your credibility in difficult times
In most crises, employees look up to their leaders and managers for clarity and guidance. Business leaders, therefore, should be as transparent as possible in their engagement with their employees.
Transparency in your communication can significantly improve your credibility during a crisis. Your employees will trust you and your decisions even if you have to deliver bad news, as long as you do it with empathy. It can help portray that you are willing to solve pressing issues even if you don't have the right answers at the moment.
An excellent example of transparency and effective leadership in crisis can be seen in Germany. When coronavirus cases started rising in early March 2020, the country's leader, Angela Merkel, didn't sugar-coat the problems the pandemic could cause. She collaborated with experts to understand the situation's full scope and made factual information readily available to people.
The decision to accurately portray the situation instead of downplaying the risk helped Germany flatten the curve without overwhelming its healthcare system.
Thinking outside the box can bring up resourceful solutions
Acknowledging that you have a crisis at hand is the first step towards solving the problem. Leading through a crisis involves continuously problem-solving.
Influential leaders try to think outside the box and come up with creative strategies for business problems. For example, if you need to reduce your staff numbers to maintain a positive cash flow, try to look for other innovative approaches. You can implement slightly longer working hours, take the business online or look for friendly investors to finance your company in the interim.
Want to learn how to come up with innovative solutions for your business problems? A BSc (Hons) Business and Management degree from the Berlin School of Business and Innovation (BSBI) is the first step towards doing so.
The programme, delivered in partnership with UCA (University for the Creative Arts), helps you gain entrepreneurial qualities that make you a world-class problem solver. You will also develop creativity and empathy to lead your company into the future.
The course is perfect for ambitious students who wish to become powerful influencers and thought leaders in the business world. You can opt for either the three- and four-year International Route programme.
Get an insight into the programme by visiting the BSBI website.
Empathy and quick action are essential to riding out a crisis
In any global crisis, empathy and decisiveness are essential for effective leadership. Empathy towards your employees can help you gain their trust and loyalty and lead them to invest more in their jobs. On the other hand, decisiveness helps you quickly grasp the severity of a situation meaning you can take quick action to limit damage.
Jacinda Ardern's response to the pandemic is a great example here. Under her leadership, the country's borders were closed when there were just a handful of coronavirus cases in the country. The quick decision, coupled with her empathetic and informative live chats with the public helped the government to reduce coronavirus cases in a short space of time.
This list of leadership strategies is in no way comprehensive. As a business leader, you can do a lot more during a crisis, such as engaging in thoughtful communication or focusing on your employees' mental health. In any case, compassion and effective communication can help you ensure your business rides out any global uncertainty.
This article is written by Sweha Hazari.