Get job-ready with BSBI Careers Service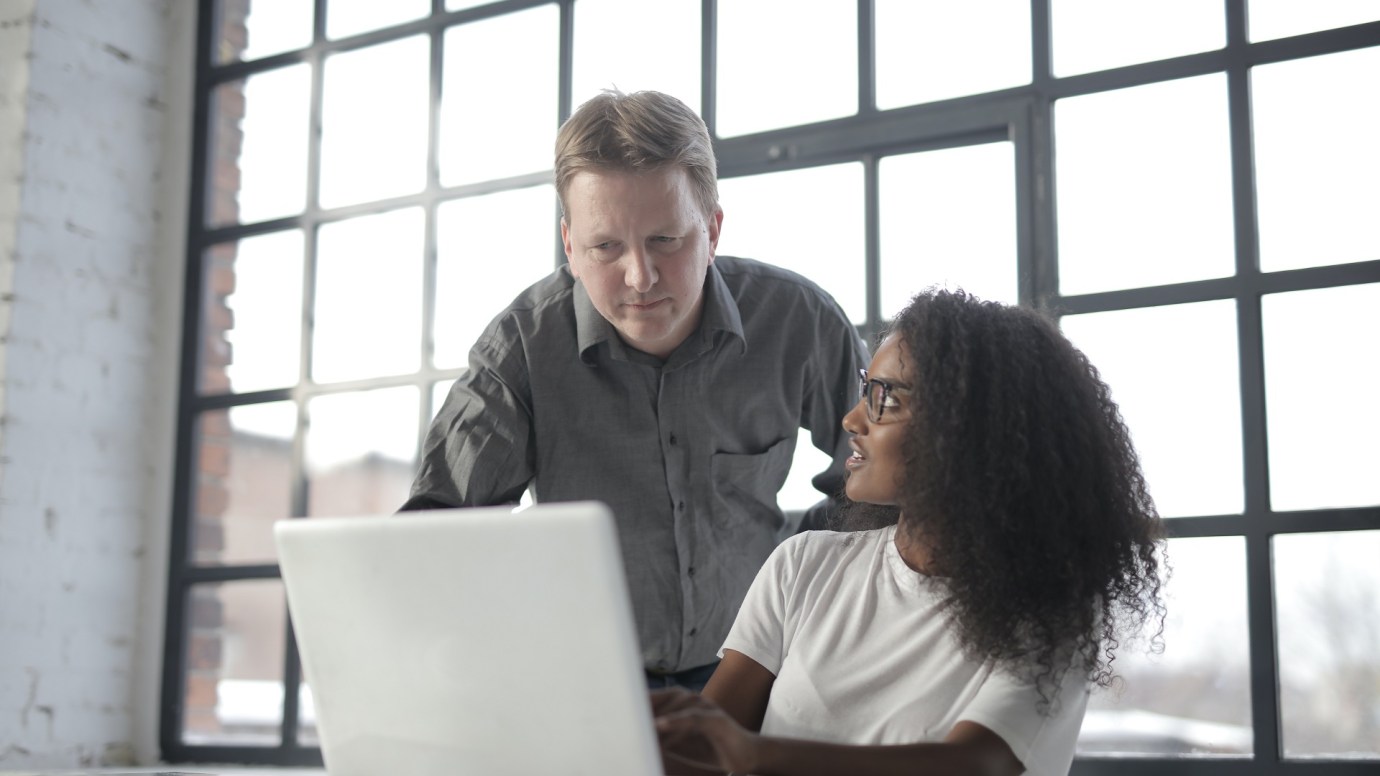 Students look for several criteria while selecting a good university, but the emphasis is always on a strong curriculum and a platform that guides them to start a robust career. 
At the Berlin School of Business and Innovation, we understand the dilemma and roadblocks a student can face while stepping into the professional world. Therefore, along with ensuring that we offer them the best education, we also provide them with complete career guidance.  
The careers service offered by BSBI ensures that students are made aware of the best job opportunities and how to benefit from them. From arranging events where students can interact with prospective employers to perfecting interview skills, every base is covered by the BSBI Careers Service.
What is BSBI Careers Service?
While quality education is the first step towards achieving success, navigating through the competitive business environment is not easy. As a student embarking on your professional journey, you look to your teachers and support staff for assistance. 
At BSBI, we understand the importance of correct guidance at this stage and offer our support to students and alumni to help them meet their career goals. The specialised service at BSBI is dedicated to helping each student realise their full potential using all the available resources. Our services include career guidance, interview coaching, CV and cover letter workshops, professional online networking profiles advice and employer events.
List of BSBI career services
We understand that making the transition from university to the professional world can be challenging for any student. With professional guidance, we make them aware at an early stage of the many career options by providing a specific and realistic understanding of the business markets and current job requirements. Personalised support is given to each student and alumna/alumnus to help them align their goals, capabilities and ambition with the right career path.  
The interview is one of the most important stages in the application process. To ensure that students and alumni excel at this stage, we have expert advisors on hand who focus on building interview and presentation skills through dedicated workshops and one-to-one coaching. Interview preparation, which can also involve a mock interview, is useful in learning how to handle difficult questions, avoid the typical pitfalls and emphasise personal strengths. 
 

CV and cover letter workshops
A strong CV can make the crucial first impression and and the difference between being invited to an interview or being immediately rejected. Our career experts help students and alumni build or update their CVs to country or industry-specific standards and to compose cover letters which will maximise their chances of interview selection.
Having direct insights into an industry from its insiders allows students or alumni to have a competitive advantage over other applicants in the application process. BSBI Careers Service creates the opportunities to meet industry experts on campus who offer guidance on various career-related matters and first-hand industry knowledge. This is also a moment to learn about available placement and graduate position vacancies or training opportunities the employers have.
Our students and alumni have the chance to meet employers at various networking events such as company presentations or the biannual Career Fair that are organised by BSBI. We partner with local firms and associations to arrange events where students and alumni have the following benefits:
Understand the requirements of the industry by engaging in discussion with recruiters 

Receive professional advice and career tips

Network with recruiters, managers and BSBI interns

Hand in their CVs directly to companies

Listen to insightful presentations on industry or sector-specific recruitment practice
JobTeaser
BSBI uses a leading recruitment platform, JobTeaser, which enables our students and alumni to:
Search its vast job vacancy, internship and work experience database
Book appointments with the Careers Service Team
Register for career workshops and on-campus employer events
Access learning materials and online courses
Upload their CVs and be directly headhunted by partner employers
To set up your account register  here with your BSBI email address.
How does BSBI Careers Service help you?
BSBI Careers Service aims to increase the chances of students and alumni finding excellent employment opportunities in the German labour market upon graduation. The school is focused on developing links with local and national employers in order to facilitate a good transition of its students and graduates into the world of work.  
Its support helps students to build crucial skills such as self-marketing, communication and presentation skills, networking, negotiation and decision-making skills and many more.
Requirements for BSBI career support
The career support is available to all BSBI students and alumni who are interested in developing their career in Germany during their studies or upon their graduation. It helps develop skills and cultural competencies that German employers expect of their placement or graduate job candidates.
Berlin School of Business and Innovation offers excellent industry-relevant degree programmes designed to help students meet their professional goals. If you are keen to start your career in the business sector you can choose from a wide range of undergraduate and postgraduate courses offered at BSBI. 
Be it digital marketing, hospitality and tourism or MBA, you will find a variety of programmes that will meet your requirements. Click here to know more about BSBI. 
FAQs 
Does Germany offer good career scope? 
Germany offers excellent career scope specifically in the field of telecoms, high-tech manufactured products, automotive industry, banking and hospitality and tourism. It is home to some of the leading brands like Deutsche Telekom, SAP, Siemens and many more.
Along with this, Germany has seen a huge rise in many successful start-ups in recent times. The continuous digitalisation has also positively boosted the German market creating a high demand for newer job roles. 
Is Berlin a safe place for international students? 
International students will enjoy studying and working in Berlin as it offers good job opportunities, is safe and is rather inexpensive in comparison to several other popular cities across the world like London or New York.
The QS even ranked it as the seventh-best student city in the world in a 2018 poll. Berlin, being the capital city of Germany and the most populous, is also a safe place for citizens- both local and international. Therefore, many students around the world choose to study and start their careers here. 
Interested in finding out more about our Careers Service? Follow the link below.
Explore more career related blogs: